Summer solstice 2023 marks longest day in the Northern Hemisphere as Earth's seasons change Space.com. A bit late on the solstice, but I like this photo:
On the longest day of the year, I give you the great solar alignment of my front room. #longestday #solstice pic.twitter.com/zVfkagz6fY
— Dr James O'Leary (@OLearyJames) June 21, 2023
Tokyo residents find comfort in fluffy, street-strolling alpacas Channel News Asia
Central banks' battle with inflation enters a new phase of 'pain' FT. It's gonna be neat trick to re-elect Biden in the midst of a recession. But I'm sure the Censorship Industrial Complex is up to the task — and probably has already secured funding.
Listen to the music play: Fed Chair Jerome Powell admits to being a Deadhead CNBC. Musical interlude.
A Crypto Side Door: Buying a 'Digital Residency' in Palau for $248 WSJ. Mr. Lee's Greater Hong Kong?
Libertarian Squillionaire Titanic Submersible Implosion Debacle
U.S. Navy Heard What It Believed Was Titan Implosion Days Ago WSJ

Here's a reason I'm a pro-mockery of the OceanGate fiasco: that whole "regulations stifle innovation" thing that crops up in their PR, Alexandra Erin, Threadreader
Climate
Europe – Fastest Warming Continent In World Since 1980s, Says WMO Countercurrents

Macron says global lending system must adapt to fight climate change at Paris summit France24

Fastest sunburn in the country? New Mexico tops ultraviolet index Albuquerque Journal
#COVID19
Pre-admission ambient air pollution and blood soot particles predict hospitalisation outcomes in COVID-19 patients European Respiratory Journal. N = 328. From the Discussion: "Inhalation of elevated concentrations of air pollutants results in inflammation processes of mucus membranes in the pulmonary tract and is a factor that could influence the process of SARS-cov-2-infection. In this context, we investigated whether exposure to air pollutants (both recent and long-term exposure as well as ambient and internal markers of exposure including blood load of black carbon) on disease severity and clinical outcomes in phenotypically well -characterised hospitalised COVID-19 patients…. The public health and clinical significance of our findings should not be understated, as we showed that the effect-magnitude of an [interquartile range (IQR)] increase in long-term air pollution (e.g. contrasting NO2 by 4.16 µg·m−3) on the duration of hospitalisation was roughly equivalent to the effect on hospitalisation of a 10-year increase in age."

Antidepressant drug prescription and incidence of COVID-19 in mental health outpatients: a retrospective cohort study MBC Medicine. From the Abstract: "Retrospective study of association between [antidepressant (AD) drugs] prescription and COVID-19 diagnosis was performed in a cohort of community-dwelling adult mental health outpatients during the 1st wave of COVID-19 pandemic in the UK… AD mention was associated with approximately 40% lower incidence of positive COVID-19 test results when adjusted for socioeconomic parameters and physical health."
Is it even possible to prepare for a pandemic? FT
Why Is WHO Removing Antimicrobial Resistance From The 'Pandemic Treaty'? Madras Courier
China?
China's ChatGPT Opportunists—and Grifters—Are Hard at Work Wired.

China's Rebound Hits a Wall, and There Is 'No Quick Fix' to Revive It NYT
Myanmar
Aung San Suu Kyi's son urges army to free her BBC. Suu Kyi's time has past, no matter that NGOs love her personal brand. The BBC buries the lead, which is putting "a proper arms embargo on the military."
India
India's Russian oil buying scales new highs in May Reuters. Refinery = laundry. Handy chart:

On net, bans and price caps have not stopped Russian oil from powering Western economies. They have just created opportunities for middlemen. But that doesn't mean they have come without cost to Russia https://t.co/8u7aruNyka
— The Economist (@TheEconomist) June 22, 2023

Congress Redux? New Left Review
Baklava tastes great, but where does it originate from? Anadolu Agency
Dear Old Blighty
Health bosses warn of heart disease emergency in England Guardian
New Not-So-Cold War
Ukraine's counteroffensive is a marathon not a blitzkrieg and The new Ukraine will be a country worthy of its heroes The Atlantic Council. The coping! It b-u-u-u-r-r-r-n-n-n-s-s-s!

Bear's Favorite Part Of Mauling Campers When They Throw Arms In Air To Look Bigger The Onion

For The Ukrainian Army, The Road To Melitopol Is Mile after Mile Of Russian Trenches Forbes. We don't seem to be hearing about Russian forces "panicking" any more. Odd.

* * *

Ukraine war: Russia planning attack on Zaporizhzhia nuclear power plant, claims Zelenskyy Euronews. IOW, Ukraine is planning it.

Russian Navy Attempts To Disguise Its Most Powerful Warship In Black Sea Naval News

* * *

Rapid development of Ukraine's military industry expected once war ends Ukrainska Pravda. I doubt that the Free City of Kiev, which is the only form of Ukrainian rump state that Russia should, at this point, permit, could scale the industrial base for munitions manufacture, even if permitted by treaty.

Elon Musk Asks for the Receipts of the Ukraine War TheStreet. Underlines the strategic impact of StarLink.
South of the Border
Belize achieves WHO malaria-free status CIDRAP. Wait. Shouldn't they be trying to strengthen their children's immune systems by infecting them?

Errant Telenovelas The Baffler
Biden Administration
New Rule: All Railroads Must Alert First Responders Within 10 Miles of Derailed Train Cargo Fire Engineering (LawnDart).
Abortion
The Dobbs Divide FiveThirtyEight. More on abortion at NC here.

The sleeper legal strategy that could topple abortion bans Politico
B-a-a-a-d Banks
SEC fines JPMorgan subsidiary for deleting 47 million emails, some related to subpoenas CNBC. That's a lot! Of emails, I mean. The fine was tiny, and I am sure well worth it–

JPMorgan CEO Jamie Dimon may have PERSONALLY ordered the bank's 2019 'Project Jeep' review into client relationship with Jeffrey Epstein, internal emails suggest Daily Mail
Digital Watch
* * *
Supply Chain
The shipping rivals plotting divergent courses on global trade FT
Imperial Collapse Watch
Yes. Rome Did Fall Brad DeLong's Grasping Reality

How the 'end of history' illusion shapes your life choices BBC
Guillotine Watch
Musk vs. Zuckerberg: The Billionaire Bout for the Social-Media Age WSJ. A model of elite decision-making…

An Earnest Exploration Of Hublot, The World's Most Polarizing Watch Brand Hodinkee. "Look on my Works, ye Mighty…."
Class Warfare
* * *

* * *
Black Holes Evaporate—Now Physicists Think Everything Else Does, Too Scientific American
Antidote du jour (via):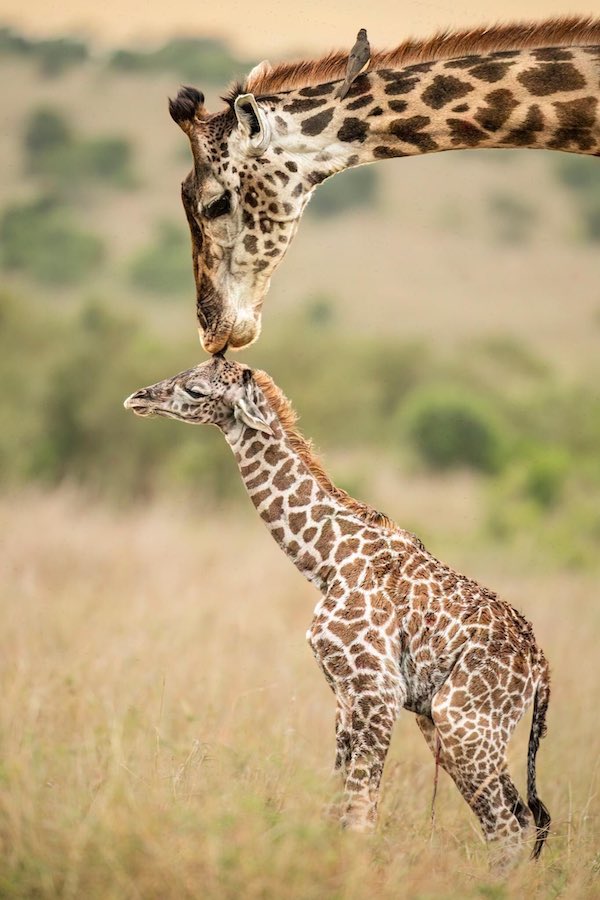 In honor of World Giraffe Day.
See yesterday's Links and Antidote du Jour here.