Bees just wanna have fungi: a review of bee associations with non-pathogenic fungi Microbiology Ecology
Genes for learning and memory are 650 million years old, study shows (press release) University of Leicester. Somewhat less readable original.
Drexel's Second Coming Marc Rubinstein, Net Interest
Even the most populous places are pushing for US census corrections to boost funding AP
Climate
Extreme wildfires are here to stay. Can human beings really fight them? FT

US firefighters raise concerns over looming pay cut Al Jazeera

* * *

Self-gluing climate mob cement themselves to airport taxiways in Hamburg and Düsseldorf, block key intersections in 26 German cities because this will stop emissions eugyppius: a plague chronicle (Furzy Mouse).

* * *

How fast are the seas rising? Jeff Masters, Yale Climate Connection. Pleased to see Jeff Masters here; I far preferred Weather Underground before it was dissolved in IBM's digestive fluids.

Toward Environmental Justice: Key Concepts JSTOR Daily
Fertilizer use could be reduced with nature-based farming, shows major study The Dairy Site
Can mushrooms prevent mega fires? WaPo
#Covid19
Smile Nazis (original, via). See the first paragraph of the "Dear Associate" letter:

In-N-Out Burger is allegedly trying to ban employees from wearing masks unless they have a doctor's note, except @innoutburger in CA. MaskTogetherAmerica condemns mask bullying, mask banning or any forms of discrimination against people who mask up to stay healthy. pic.twitter.com/r407w9ngSi

— MaskTogetherAmerica (@TogetherWeMask) July 14, 2023

No "allegedly" about it. Not even Bud from Legal would insist on that.

Praise for Dr. Monica Gandhi Science-Based Medicine. The deck: "Ideally, leaders of American medicine would have had the courage to correct misinformation spread by their fellow doctors. At a bare minimum, they didn't have to lavish praise on a doctor who repeatedly polluted our COVID landscape with obvious misinformation and falsely pacified people the worst was over, when in fact the worst was yet to come."

* * *

Early indicators hint at US COVID-19 uptick Center for Infectious Disease Research and Policy. As NC readers have known for weeks.

* * *

Exploring the Differences in the Response of SARS-CoV-2 Delta and Omicron to Ultraviolet Radiation Environmental Science & Technology. From the Abstract: "One method that can help slow the spread of coronaviruses is disinfection with UV light. The Delta and Omicron variants of the COVID-19 virus (SARS-CoV-2) have come to dominate the later stages of the pandemic due to their higher rates of transmission. In this work, it is shown that a 17% higher UV254 dose is required for the disinfection of Delta and Omicron variants when compared to the ancestral strain of SARS-CoV-2." I don't much like the concept of turning the death ray UV up or down depending on the variant du jour, though no doubt Bob Wachter would enjoy adding that to his 25-step algorithm. PMC's do love them their homework.

Northwestern Medicine has treated 4,000 long COVID-19 patients: Here's what it has learned Becker's Hospital Review. July 13. Weirdly, Nature's Long Covid salvo of that same week is not mentioned. The Northwestern study looks good to me, but it is a preprint from May.
Japan COVID patient numbers rise for 8th straight week The Mainichi. From a low baseline, to be sure. Nevertheless:
That grid of colours and numbers in the tweet below is basically a map of Japan, with Okinawa down in the South West in Pink/Red.
What is happening in Okinawa is not staying in Okinawa, it's radiating out.
And what is happening in Japan is probably not staying in Japan. https://t.co/AKtWceHC01 pic.twitter.com/4Hz3XvYZV2

— tern (@1goodtern) July 14, 2023
China?
Chinese man convicted for building bridge ignites public debate over judicial power South China Morning Post

China needs to 'proactively defend' against spies, state security minister says South China Morning Post
ASEAN, China agree on guidelines to accelerate South China Sea code of conduct negotiations Channel News Asia
At ASEAN, US calls for preserving 'freedom of navigation' in South China Sea Anadolu Agency
European Disunion
The Fires that Burn in France Are About Its Colonial Legacy People's Democracy
New Not-So-Cold War
Reservists Set to Deploy for Europe NATO Mission Following New Biden Order Military.com. Commentary:

"Is this WW3?"

Honestly, I don't think so. I know, that will probably cost me clicks, but I think this is more about critical skill retention, and the DOD's challenges with retaining our most talented warfighters.

But I could be (hope I'm not) wrong.

Ask questions below:

8/8

— joshua steinman (🇺🇸,🇺🇸) (@JoshuaSteinman) July 14, 2023

Reserve troops who may be called up for Europe duty would serve 'administrative' functions, Kirby says Politico. "The kind of enabling functions that you need to support and sustain a large troop presence for a long time."

* * *

A Ukrainian commander describes the grueling battle against dug-in Russian forces. NYT. "Troops with the 36th Marine Brigade have been the tip of the spear in Ukraine's counteroffensive and have advanced about five miles into a bulge into Russian lines in southern Ukraine." IOW, not even into Russia's first of three lines of defense.

* * *

Nato isn't defending Ukraine. It's stabbing it in the back Middle East Eye
South of the Border
Biden Administration
Quick Read: Walled Garden America Matt Stoller, BIG but FTC's Appeal Denied as Microsoft Weighs Potential CMA Solution for Activision Blizzard Merger IGN
2024
Kamala Harris' latest gaffe sparks wild conspiracy theories as she claims Biden administration wants to reduce POPULATION instead of pollution Daily Mail. Transcript. At 17:19:

The whole video is worth watching, or at least a larger chunk of it. I'm not encouraged for Harris's Presidential prospects, (Kinsley) gaffe or no.

Joe Biden's $72mn fundraising haul eclipses Trump and DeSantis efforts FT

RFK Jr claims Biden troop mobilization is prep for 'ground war with Russia' FOX

* * *

DeSantis asking for my vote:

Tucker: Are you concerned about Central Bank Digital Currencies?

DeSantis: "They want to get rid of cash. They want no cryptocurrency. They want this to be the sole form of legal tender. It will allow them to prohibit undesirable purchases like fuel and ammunition. So, the… pic.twitter.com/Lmv5OzerlF

— KanekoaTheGreat (@KanekoaTheGreat) July 14, 2023

CDC, HHS prep for commercialization of COVID vaccines Becker's Hospital Review

The walls are closing in on the Biden White House Sean Hannity, FOX. A review of liberals sticking in the shiv.
Digital Watch
The Last Social Network Ed Zitron, The Last Social Network. "Social media companies have been trying to recreate the magic of Facebook's endless revenues without realizing that the only way to create the rotten economics of Meta's stock is to abuse the user into submission."

Meta Threads engagement has dropped off since red-hot debut, tracking firms say CNBC

Threads Emerge Tools. A software teardown. "Threads team wanted to move fast and took whatever code it could from Instagram and shoved it where it needed to go."

* * *

"Artificial Intelligence Will Destroy Truth" (interview) Amitai Etzioni, Der Spiegel (Furzy Mouse).

AI's dark in-joke ABC Australia. Not only does AI = BS, AI = cheating. Very profitable, and perfectly in line with Silicon Valley values. So it's a two-fer.
Our Famously Free Press
Are Authorities Using the Internet to Sap Our Instinct for Freedom? Matt Taibbi, Racket News. Well worth a read.
B-a-a-a-d Banks
Large US banks reap bumper profits on Federal Reserve rate rises FT. Why, it's almost as if that's the object of the exercise….
Groves of Academe
California Adopts New Mathematics Framework Focused on Equity and Social Justice The Observer
Supply Chain
Sports Desk
Major League Cricket lays strong foundation in Texas debut: 'Cricket's American dream' Dallas Morning News. Reminiscing:
Imperial Collapse Watch
Family says missing 14-year-old girl found in Camp Pendleton barracks sold for sex ABC7
Realignment and Legitimacy
Americans are widely pessimistic about democracy in the United States, an AP-NORC poll finds AP
Class Warfare
Hollywood Studios' WGA Strike Endgame Is To Let Writers Go Broke Before Resuming Talks In Fall Deadline

Inside the Actors Strike Press Apocalypse: "The Celebrity Factory Has Shut Down" Vanity Fair

Profit-Driven Systems Are Driving Us To Our Doom Caitlyn Johnstone
Mating Games Atmos
Antidote du jour (via):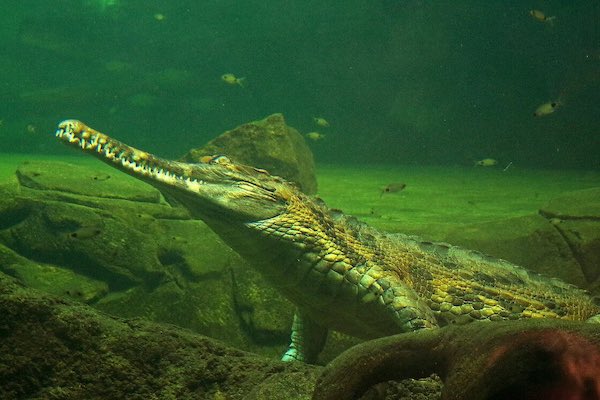 See yesterday's Links and Antidote du Jour here.