Self-healing metal can repair itself just like human skin ZME Science
This Spaghetti-Looking Parasite Is Taking Over The LA Mountains Right Now LAist
Climate/Environment
Americans are moving to places besieged by extreme heat The Economist

2,000 people evacuated by sea in Rhodes Kathermerini

Low-meat diets can reduce the environmental impact of food production ZME Science
#COVID-19
"Lets concentrate exclusively on downstream measures [anti-virals] and totally ignore upstream measures [better air, masking and education]" said no serious public health or preventive medicine person ever. https://t.co/2hKubExnON pic.twitter.com/8WTl3H930P

— Dr David Berger, aBsuRdiSTe cROnickLeR (@YouAreLobbyLud) July 23, 2023
Two points:

1. COVID effect on the immune system is the far more likely cause of the severity of this year's flu than the bullshit "immune debt".
2. If COVID went away tomorrow, it would change nothing about the importance of improving the quality of indoor air. https://t.co/TI79g5pk4B

— Dr David Berger, aBsuRdiSTe cROnickLeR (@YouAreLobbyLud) July 23, 2023
China?
Re: USD/China – The Donkey Kong Dollar Peg. Kaoboy Musings
Sometime in the next seven years, a human being will set foot on the Moon for the first time since 1972.

That human will probably be a Chinese taikonaut, and the outrage from the West will be like nothing we've seen.

A thread 🧵 on China 🇨🇳 and the New Space Race 🚀 pic.twitter.com/cf0TjspskD

— Kyle 🚄 (@KyleTrainEmoji) July 22, 2023
Military experts say PLA rolling out longer-range missiles near Taiwan South China Morning Post
European Disunion
Why Belgium may be about to break up Politico EU

France says Italy should leave the BRI and favour more democratic alliances Rail Freight
New Not-So-Cold War
No shipping traffic to or from Ukrainian ports.

Looks like someone took Russia's red line seriously. pic.twitter.com/MDnzYAGd6F

— Chebureki Man (@CheburekiMan) July 22, 2023
Ukrainian AD failure clearly caught on video this time around, leaving no question as to who hit the Cathedral in Odessa. https://t.co/ITHnMHpQY0

— Big Serge ☦️🇺🇸🇷🇺 (@witte_sergei) July 23, 2023
***

'The Financial Times,' Danone, Baltika and how Russia is striking back Gilbert Doctorow

Russia accuses Kyiv of using cluster bombs as journalist killed Al Jazeera

West's decisions driven by 'impotent rage' – Moscow RT

Opposing War: No Disclaimers Required Counterpunch

***

Making sense of a self-induced recession in Europe Al Mayadeen
BRICS
Algeria applies to join BRICS, would contribute $1.5 billion to group bank Reuters
Syraqistan
Israeli Pilots' Letter Sends Shockwaves Across Military and Political Arenas Haaretz

Benjamin Netanyahu to have pacemaker fitted hours ahead of key vote on judicial reform plans The Guardian
O Canada
A wave of strikes has hit Canada. What does this say about our labour market? Maclean's
Biden Administration
Antitrust Guidelines and Overthrowing a Corrupt Priesthood BIG by Matt Stoller
2024
These politicians are fueling talk of late-entry 2024 bids The Hill

The Republican Candidates are a Boil of Hawks The Wayward Rabbler
GOP Clown Car
WATCH >> Ron DeSantis defends new curriculum that will teach children how slaves *benefited* from slavery.

"They're probably going to show some of the folks that eventually parlayed, you know, being a blacksmith into, into doing things later in life." pic.twitter.com/Ls1wyk3tr4

— Ammar Moussa (@ammarmufasa) July 22, 2023
Our Famously Free Press
'Thorny Questions": New York Times Ponders Whether "Misinformation" is Protected Speech Jonathan Turley
BREAKING: Journalist Emma-Jo Morris (@EmmaJoNYC), who broke the Hunter Biden laptop story for @NYPost but was immediately censored by the state on social media in an attempt to influence the 2020 election, just delivered a mind-boggling testimony on the extent of censorship in… pic.twitter.com/FSBuQ5tfwW

— Simon Ateba (@simonateba) July 20, 2023
Healthcare?
How a Drug Maker Profited by Slow-Walking a Promising H.I.V. Therapy New York Times
Digital Watch
Obama Legacy
Boygenius calls Barack Obama a 'war criminal' after he puts song on playlist New York Post. Good for her.
Crapification
People are getting fed up with all the useless tech in their cars The Verge

A promising Internet satellite is rendered useless by power supply issues Ars Technica
Supply Chain
All eyes on Türkiye as olive, olive oil production in Europe threatened by drought Anadolu Agency
Screening Room
What 'Oppenheimer' leaves out Responsible Statecraft
Zeitgeist Watch
'Here for the heat': Death Valley sizzles, but the tourism doesn't stop The Guardian
Antidote du jour (via):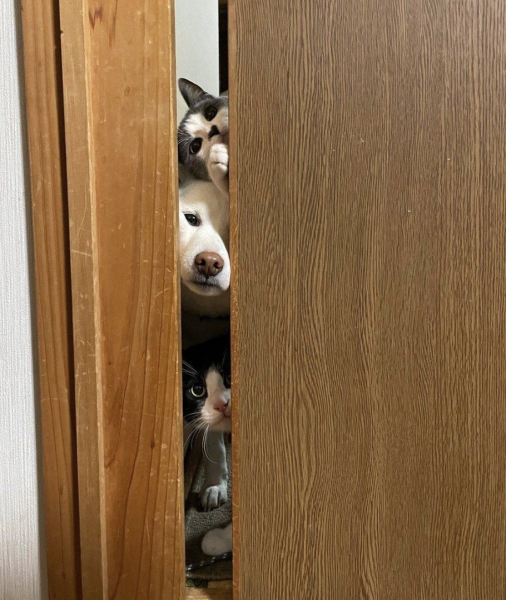 See yesterday's Links and Antidote du Jour here.