Some hummingbirds are flower robbers. Here's how to spot them Science
The Simple Mistake That Almost Triggered a Recession The Atlantic. The deck: "Leading economists said we'd need higher unemployment to tame inflation. Here's why they were wrong."
The economy's doomsday clock has been reset Insider
There's an enormous gravity hole in the middle of the Indian Ocean. Scientists say they've finally worked out what's causing it Insider (Rev Keb).
A New Experiment Casts Doubt on the Leading Theory of the Nucleus Nautilus
Climate
Financial models on climate risk 'implausible', say actuaries FT

Climate-friendly air conditioning inspired by termites (press release) Lund University
China?
China Controls Minerals That Run the World—and It Just Fired a Warning Shot at U.S. WSJ

US firms snub 'de-risking' to give China another shot – but they're finding a new obstacle Channel News Asia
Blackpink Vietnam concert organiser apologises over South China Sea map Channel News Asia=
India
US Willing to Help India Deal With Violence in Manipur if Asked, Says Ambassador Eric Garcetti The Wire

China-India Border Escalations: A Triangular Explanation The Diplomat

Orchids are blooming earlier than usual in the northeast — and it's not good news Monga Bay
Philippines writes off US$1 billion in farmer debt to boost food production Channel News Asia
Syraqistan
How Israel has tightened its grip on the West Bank FT

Syria conducts joint operation with Russia to take control of local Wagnerites Ukrainska Pravda
European Disunion
Dear Old Blighty
(Why) The Death of the NHS Is a Parable of Civilizational Collapse umair haque, Eudaimonia and Co

Anglican archbishop declares 'Our Father' to be 'problematic:' 'Oppressively patriarchal' FOX

Oldest public library of English-speaking world takes visitors to time travel into past Anadolu Agency
New Not-So-Cold War
* * *

* * *
South of the Border
Caribbean leaders criticize US for imposing sanctions on Venezuela Anadolu Agency
Democrats en Déshabillé
Democrats, Wake the Hell Up! Michael Tomasky, The New Republic. The deck: "President Biden has amassed a historic record in his first term. Why aren't he and his party bragging about it?" I want some of what Tomasky's smoking. We're well past a million deaths from Covid, and more died on Biden's watch than Trump's.

MUST-READ: US Democrats' Lessened Willingness to Enable Plutocrats & Republicans Brad DeLong
2024
Activists want to disqualify Trump from ballot in key states under 14th Amendment The Hill. Hence the instant "insurrection" framing.

McCarthy declines to endorse Trump — looking to avoid a GOP civil war Politico
Capitol Seizure
Trump coup plotter John Eastman is finally facing real accountability Greg Sargent, WaPo
Spook Country
Transcript: America This Week, July 6, 2023, "Get Off The First Amendment's Lawn" (transcript) Matt Taibbi, Racket News
Tech
Zuckerberg's "Threads" Acknowledges It Wants No Politics Or News On Its New Twitter Ryan Grim. That was fast!

Elon Musk Is Making Mark Zuckerberg Seem Cool Again WSJ. No, he's really not.
Feral Hog Watch
If only they were:
Book Nook
The Prescience of Octavia Butler Jason Kottke
Class Warfare
* * *

* * *
Cary Grant's suave persona belied the poverty and trauma of his British childhood The Irish Times
AHHHHHH: Enjoy the Relatable Catharsis of Watching 100 People Scream As Loud As They Colossal
Antidote du jour (via), Polar Cat: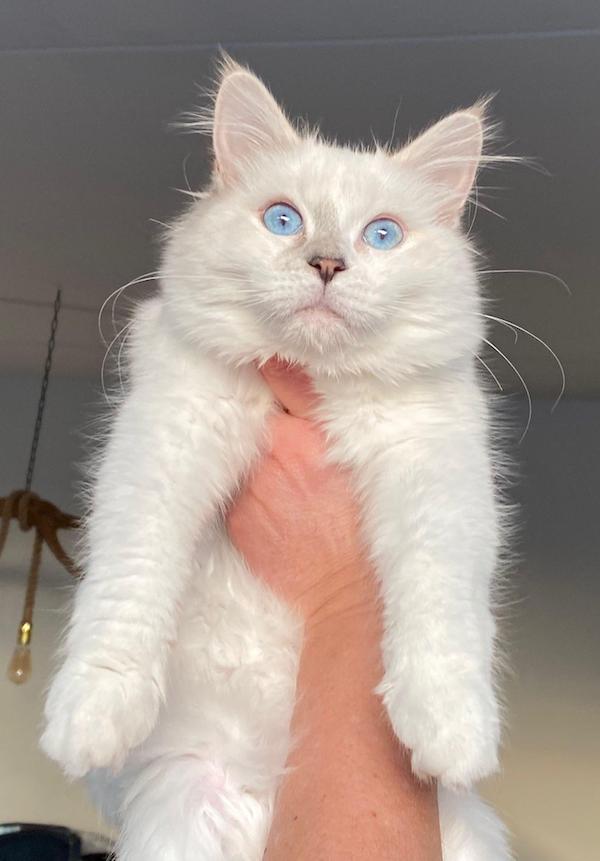 Bonus antidote:
Mommy and her baby.. 😊 pic.twitter.com/C2DVFOjrMM

— Buitengebieden (@buitengebieden) July 7, 2023
See yesterday's Links and Antidote du Jour here.