Yves here. It may not be obvious to readers, but even by the standards of rich person largesse, a Boeing 747 as a private jet is really vile. Note that the pictured 747-8 is the biggest 747 Boeing ever made. I had a friend who was a very successful investor and for matters of personal prurient interest as well as being able to banter with prospects much wealthier than he was, kept current on prices for trinkets. It was many many years ago, but then 747s were for sale at $1 million, which seemed implausibly cheap for such a huge plane. The reason was they were fuel hogs. The running costs were enormous, even in an era of cheaper energy and little worry about carbon footprints.
By Thomas Neuburger. Originally published at God's Spies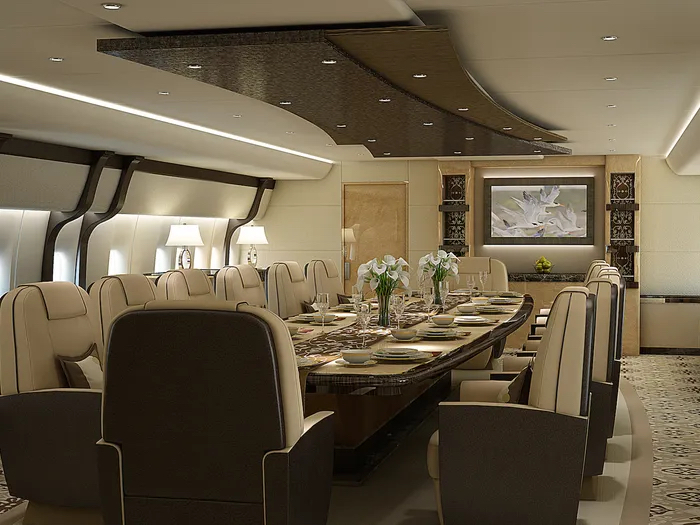 It's Not About Envy; It's About Control
The wealthy, of course, will cast this story — that the rich are responsible for half the world's fossil fuel use — as a tale of envy, ours of their wealth. But that's a distraction. I would cast this story as a tale of control — taking back rule of the world from those destroying it, including, sadly, themselves.
With apologies to the author for a slight modification:
And appetite, a universal wolf, must make perforce a universal prey, and last eat up himself.
The very rich, the wolves, won't save themselves. Why would we trust them to care about any of us? Clearly, we have to take control ourselves, be our own Jesus (in this metaphor) and lead ourselves, the lambs, from the infinite appetite of those we gave power to.
That sounds like work, taking control, and it is.
But what's the alternative? Watch "the game" till there's no more game to watch? Stream Netflix till their servers all go down? See your children bake and their hatred rise?
Or take this day and act? Your call, humanity. How else do we stop this death machine ruling class? If you see an alternative, say so.