Why you want bats in your yard — and how to attract them WaPo. For the same reason you want humming birds, beneficial insects, pollinator-attracting plants, etc. "The augmentation of the complexity and intensity of the field of intelligent life." 
How unpredictable are economic conditions? The FRED Blog
Maersk forecasts long and deep contraction in global trade FT
Local Malls, Stuck in 'Death Spiral,' Plunge in Value WSJ
Climate
Banks could hold the key to an equitable climate transition World Economic Forum

Big waves becoming more common off California as Earth warms, new research finds Orlando Sentinel

PG&E Scraps Tree-Trimming Program Once Seen as Key to Fire Prevention WSJ
#COVID19
* * *
China?
Commentary: Smart-toilet market will be a measure of China's economic resilience Channel News Asia

China eases entry visa and hukou rules in all-out push to save the economy South China Morning Post

'The capital's moat': thousands forced from homes in China's Hebei province to ease flooding in Beijing South China Morning Post
Myanmar
Myanmar poet turned rebel leader seeks new territory; worries about 'ephemeral revolutionaries' Channel News Asia

Righting wrongs in Myanmar requires justice – not retribution Frontier Myanmar
Africa
France condemns Niger for suspending media operations of France 24, RFI Anadolu Agency. No doubt!

Niger Is the Fourth Country in the Sahel to Experience an Anti-Western Coup Globetrotter
Syraqistan
US ready to deploy military personnel to safeguard Hormuz transits Splash 247. I hope they have enough ammo!
European Disunion
The European 'Greens' parties are a disaster in domestic as well as foreign policy Gilbert Doctorow

Cypriot cats to get human Covid drugs after thousands die of feline variant Guardian. See NC here on the cats of Cyprus.

'He drank all my whisky': Romania wrestles with trespassing bears FT
New Not-So-Cold War
U.S. Troops Should be Sent to Ukraine, Third of Americans Say Newsweek. We'll need some real — by which I mean "seeming extremely real" — atrocity to get the "Responsibility to Protect" juices going. But Biden doesn't want to peak too early for 2024. Quite a dilemma!

Ukraine Has a Breakthrough Problem Foreign Policy

Ukrainian troops are abandoning US tactics in their counteroffensive because they haven't worked Insider

Ukraine's Attacks in Russia Aimed at Degrading Moscow's Ability to Wage War NYT

Ukraine-Russia war – live: Black Sea ship taken out of action in drone attack on Russian base, Kyiv says Independent

Ukraine's Zelenskiy decries 'revolting' practices at recruitment centres Reuturs. Scraping the bottom of the barrel is always an ugly matter.

* * *

Backdoor Negotiations Over Ukraine Would Be a Disaster Foreign Policy

In Saudi Arabia's Ukraine Peace Talks, How to Measure Success? WSJ

* * *

Imperfect Unity New Left Review. On the Vilnius conference.

* * *

Vladimir Kornilov: How today's Russia-Ukraine conflict has its roots in the policies of Lenin's Bolsheviks 100 years ago RT
2024
Trump pleads not guilty to federal charges that he tried to overturn the 2020 election AP

Judge warns Trump against bribing or influencing witnesses The Hill

Donald Trump Is Fuelling Another Civil War In America Madras Courier. Musical interlude (lyrics). X, as prescient in their way as Talking Heads. Worth a read.
Mattel's Barbie Playbook Is What Legacy Brands Should Follow Morning Consult. Joe?
Democrats en Déshabillé
Dianne Feinstein, 90, cedes power of attorney to daughter — but still serves in Congress NY Post vs. For an Ailing Feinstein, a Fight Over the Family Fortune NYT vs. Feinstein says late husband's trust not paying her medical bills, asks court for more control LA Times.
The Supremes
New Definition of 'Fraud' Wipes Out High-Profile Prosecutions WSJ. The deck: "Scandals in auditing, college admissions and a hedge fund are all hit by Supreme Court ruling." So with these oxen ungored, maybe the PMC will back off on this "ethics" thing?

Justice Kagan supports ethics code but says Supreme Court divided on how to proceed NBC

A SCOTUS Roundup Focused on Textualism (with a Concluding Thought About Democracy) Dorf on Law
Spook Country
Truth Decay and National Security RAND. The Censorship Industrial Complex creates a self-licking ice cream cone.

How the Kids Online Safety Act puts us all at risk Platformer. It's always about "the children." Until it isn't.
The Bezzle
Tech Entrepreneur Admits to Being Hacker in $4.5 Billion Bitcoin Heist WSJ
Digital Watch
X will never be the ""Everything App"" but Uber might The Reformed Broker

* * *

AI influencer attracts men despite not being real; expert shares red flags on celebrity dating apps FOX

Does an emotional connection to art really require a human artist? Emotion and intentionality responses to AI- versus human-created art and impact on aesthetic experience Computers in Human Behavior
Superconductors
New superconductor frenzy seems too super to be true FT. There is now a Wikipedia page tracking LK-99 replication efforts.
Sports Desk
Mercury's Diana Taurasi first in WNBA to reach 10,000 points EPSN
Zeitgeist Watch
Taylor Swift gave six-figure bonuses to the Eras Tour workers in the US Quartz

Taylor Swift Fans Set Off 2.3 Magnitude 'Swift Quake' During Seattle Concert, Says Seismologist People
Imperial Collapse Watch
Americans' confidence in the U.S. military lowest in 2 decades, poll finds Politico

The Eagle Has Landed: America Meets the Wehrmacht Big Serge Thought. World War II and Operation Torch.
Class Warfare
The World's Largest Landowners Madison Trust

Can Psychopathic Tendencies Help You Achieve Success? Smithsonian. The deck: "New research is reframing this often sensationalized and maligned set of traits and finding some positive twists". No doubt!
Selfish, Virus-Like DNA Can Carry Genes Between Species Quanta
Sinead O' Connor – Nothing Compares 2 U – Isolated vocals (video) YouTube:
Antidote du jour (via):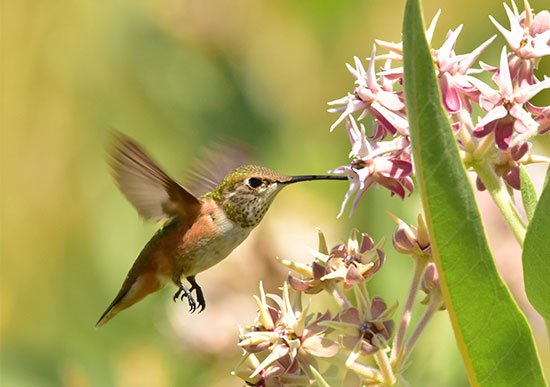 Bonus antidote:
Unbeliavable!
Nature's greatest artist🌟🐟 pic.twitter.com/2BWqMlyI9z

— Tansu YEĞEN (@TansuYegen) August 3, 2023
Double bonus antidote from RM: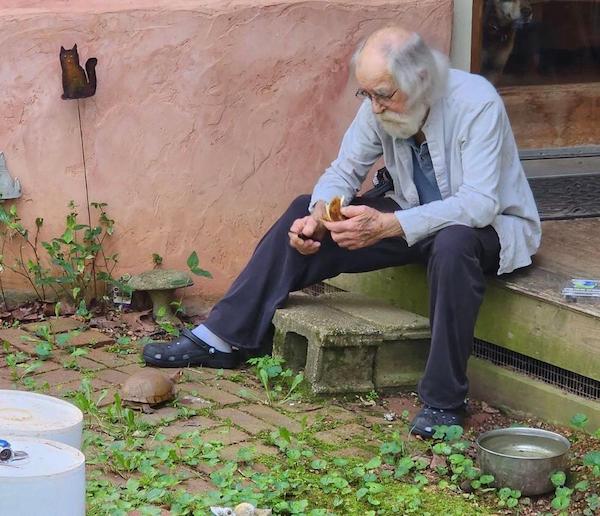 RM writes: "I got photo from friends down in Missouri. It's my friend Gregg feeding Tilford the Turtle and it just makes me feel that I am missing the good things in life. I just got to pay more attention to the real life stories?" Il faut cultiver notre jardin….
See yesterday's Links and Antidote du Jour here.