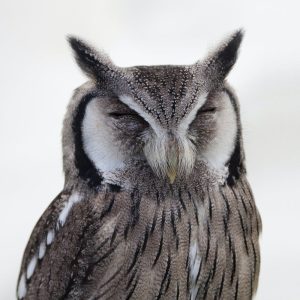 Thanks to the support of many loyal readers, we're getting close to our targets. We're at 1640 donations, closing in our new target of 1800. And at $31,880, we are moving up on our final fundraiser target of $45,000 for original reporting.
We are so very very grateful to the many of you who responded to our urgent call for more support. Lambert and I were extremely worried before that, and are now very honored and humbled by the way so many of you rallied, particularly quite a few with fixed incomes who nevertheless chipped in and those who donated a second time to make sure this community thrives.
The annual fundraiser ritual may seem arbitrary, since readers can give at any time and we always welcome those contributions. However, as a very lean operation, having this push enables us to see where we stand and plan our staffing for the next 12 months. So we deeply appreciate all of these contributions since we can now move forward and see how we can be even better and baader in the upcoming year.
Even most of you who intended to contribute have done so by now, we know from experience that many of you are busy and so respond to deadlines. Please make the time to invest in the Naked Capitalism community through the donations page!
For those who have not gotten to it yet, there's still time to catch up in the final push. We are a bit shy of our financial targets. Our average donation size was down compared to last year, but our number of donations increased, so that has evened out, allowing us to continue Lambert's relentless coverage of Covid, Team Dem fecklessness, and environment-related topics, and Nick's reports on digital currencies and related surveillance schemes, plus on Latin American and European geopolitics, Conor widening our geopolitical coverage, and KLG focusing on less than scientific practices in science and medicine, and Yves on the Ukraine war and now a war of sorts against the dollar (which is not progressing as fast as anti-globalists claim). And of course CalPERS!
If you can only give a little, please consider giving a little. We would like to see support from the Naked Capitalism community that is as broad-based as possible. We hope you can find a way to squeeze us into your budget for this year.
Please take a couple of minutes to visit our fundraiser page to chip in for another year of incisive analysis, world-ranging news recaps twice a day, provocative and often witty discussions, and your daily dose of sweet critter pictures.
Remember, every dollar (or pound or Euro or Australian or New Zealand dollar) you give now goes to original reporting. The fundraiser ends tonight at midnight PDT.
Will you help make this fundraiser a big success? Give now, and give generously through our fundraiser page. Remember, if you help us beat our goals, that means we can do even more on your behalf!
We've deeply appreciated not only the many donations we've gotten, but also the kind notes from readers. From Hickory:
Thank you for alerting the readership of the need to further stretch in support of NC. Gathering good people and speaking meaningful truths is sacred work. The world would be a darker place without NC!
And Mark M:
Stood straight up when I read your post "We Interrupt Our Regularly Scheduled Programming…", and knew I had to answer the call as I simply can't imagine losing this online community with its essential vetting of news articles and a daily offering of highly informed opinion and commentary – all this while improving my ability to read critically to better understand events in todays world. I'm even healthier for it in many ways!
And Jim L:
Your site is invaluable.

I hope this finds you in good health, in fighting trim, and able to keep up the good fight for years to come.
And the busy Arnie:
Thanks for all Naked Capitalism does. I'll cure what ails ya! I'd write words of thanks more worthy of the work that you all do, but I have to get back to the garden and chase the kids.
We're coming up on the last chance for the 2023 fundraiser. You can give through our fundraiser page, where you can use a credit or debit card or a PayPal account (the charge will be in the name of Aurora Advisors).
You can also send a check (we like checks!) in the name of Aurora Advisors Incorporated to
Aurora Advisors Incorporated
PO Box 110105
Brooklyn NY 11211-9997
Please also send an e-mail to yves@nakedcapitalism.com with the headline "Check is in the mail" (and the $ en route in the message) to have your contribution included in the total number of donations.
Give now to Naked Capitalism. Whatever you can provide, whether $5 or $50 or $5,000, it helps us all keep this community vibrant. This isn't just a donation. You making a statement that you want a different debate, a different society, and a different culture. It's time to join us as we make sure this site can do an even better job of marshaling our energies to take on the lies that prop up a diseased power structure and promote a more just social order.
_____
Note there is some controversy over the mailing address. 11211-9997 is most assuredly the ZIP for the building in which our PO Box lives. We were given that address at the time the PO Box was opened in July have gotten many many checks with no difficulty at that address. However, when readers have tried sending checks using Priority Mail, the Post Office corrects the ZIP to 11211-0105. And a very few readers have had letters returned. Given that the address does get letters to the right Post Office branch, we suspect the problem is a particularly thick employee at that branch (there is a particular perp). We are in the process of sorting this out.