The Naturalist and the Wonderful, Lovable, So Good, Very Bold Jay Hakai
Desert birds lay larger eggs when they have more helpers (press release) University of Exeter
Climate
New research suggests plants might be able to absorb more CO2 from human activities than previously expected (press release) Trinity College Dublin (original).

The world's 280 million electric bikes and mopeds are cutting demand for oil far more than electric cars The Conversation
#COVID-19
Combining genomic data and infection estimates to characterize the complex dynamics of SARS-CoV-2 Omicron variants in the United States (preprint) medRxiv. Handy chart:

The current list of infections of increased risk due to Covid infection Anthony Leonardi, Easy Chair

The burden of post-acute COVID-19 symptoms in a multinational network cohort analysis Nature. From the Discussion: "We found high proportions of post-acute COVID-19 symptoms for ≥90 days, i.e. after almost 22.5% of infections in Spain and 21% in the UK. At the population level, waves of post-acute COVID-19 symptoms followed each wave of community transmission in the study period, affecting predominantly young adults. However, the proportion of people infected with COVID-19 who went on to develop post-acute COVID-19 symptoms declined over time."

* * *

The Oral-Vascular-Pulmonary Infection Route: a Pathogenic Mechanism Linking Oral Health Status to Acute and Post-Acute COVID-19 Current Oral Health Reports. From the Summary: "Acute lung disease, coagulation abnormalities, systemic vascular phenomena, and the persistence of viral elements implicate the subgingival biofilm as a source of repeated viraemia via the ulcerated sulcular or periodontal pocket lining epithelium."

* * *

PROFILE: UCSF's Vinay Prasad Pandemic Accountability Index
China?
* * *

* * *

* * *
India
India's New Middle East Strategy Takes Shape Foreign Policy
Africa
The Horn of Africa: The Perils of Ethnic Politics and Military Brinkmanship Internationalist 360°
Syraqistan
Israel and Hamas reach tentative U.S.-brokered deal to pause conflict, free dozens of hostages WaPo. Maybe. As of this writing, nothing at AP or in the Times.

Biden orders top aides to prepare reprimands for violent Israeli settlers in West Bank Politico. Strongly worded letters? Really?

The U.S. won't back down from the challenge of Putin and Hamas Joe Biden, WaPo

Saudis play the China card:

Foreign Minister HH Prince @FaisalbinFarhan announces the start of the work of the ministerial committee in charge of the Arab-Islamic summit concerned with formulating an international action to stop the war on Gaza and the first stop is China. pic.twitter.com/Wn9rxZNsUE

— Foreign Ministry 🇸🇦 (@KSAmofaEN) November 18, 2023

* * *

Hamas had not planned to attack music festival, Israeli report says Al Jazeera. More:

Israeli press is learning more about the Hamas attack on the music festival. From Ha'aretz:

1. Organizers originally planned to end the event on Friday, but got permission midweek from the Army to extend to Saturday
2. Hamas did not know about the music festival, only learning… pic.twitter.com/sKH4o8hajQ

— Ryan Grim (@ryangrim) November 18, 2023

Israel told Palestinians to evacuate to southern Gaza — and stepped up attacks there NPR

When you've lost CNN:

😳😳 CNN 😳😳 — Perhaps the most shocking CNN episode I have ever seen in my life time. pic.twitter.com/eDxSfZWahC

— Tawab Hamidi (@TawabHamidi) November 17, 2023

* * *

Turkish Foreign minister warns of escalating nuclear arms race with Israel's continued possession Anadolu Agency

Apartheid South Africa reached a tipping point, Israel will, too Al Jazeera
New Not-So-Cold War
Urging Ukraine To Sue For Peace Moon of Alabama

Hungarian Prime Minister calls for "mistake" of opening EU membership talks with Ukraine to be "corrected" Ukrainska Pravda
A Second Twenty Years' Crisis? Phenomenal World. History of IR (International Relations).
The Supremes
6 things to know about the Supreme Court's new ethics code Politico

Chief Justice John Roberts's Guide to the New Supreme Court Ethics Code McSweeney's Internet Tendency
Capitol Seizure
Speaker Johnson says he will release all non-sensitive January 6 footage in move to please far right CNN. Surely the footage should have been released to its owners — the public — long ago? What's "far right" about that? Anyhow:

Think whatever you want about this video (which I regard as quite revealing).

That we only saw the Jan 6 excerpts that Liz Cheney and Adam Schiff wanted us to see, while they hid everything they didn't want us to see (like the below clip), corrupted everything from the start: https://t.co/78oT9JHpVQ

— Glenn Greenwald (@ggreenwald) November 18, 2023
Wisconsin Senate approves amendment blocking church closures during public state of emergencies CBS
2024
How a flood of congressional retirements is rocking the 2024 elections Politico
Tech
OpenAI board in discussions with Sam Altman to return as CEO The Verge. "A power struggle between the research and product sides of the company, the sources say." If OpenAI is a typical Silicon Valley company, no doubt the revolting staffers have their stock options top-of-mind.

More on Sam Altman's Ouster From OpenAI Daring Fireball. OpenAI's corporate structure:

* * *

AI, AMR, and Data Ownership: Blessed Are the Data Generators Mike the Mad Biologist. "If LLMs were actually as valuable as everyone claims, then it would be worthwhile to pay authors."

'Please regulate AI:' Artists push for U.S. copyright reforms but tech industry says not so fast Chicago Tribune

ChatGPT Quickly Authored 100 Blogs Full of Healthcare Disinformation MedPage Today

* * *

Companies pulling ads from X: Disney, Apple, IBM and more Axios. Musk reacts:

The split second court opens on Monday, X Corp will be filing a thermonuclear lawsuit against Media Matters and ALL those who colluded in this fraudulent attack on our company pic.twitter.com/55vl7PspaQ

— Elon Musk (@elonmusk) November 18, 2023

If your case depends on a platform… But then there are Musk's tweets–

Tesla Investors Call for Elon Musk to Be Suspended, Apple Pulls Ads on X Gizmodo. This is the exchange:
The weather forecast may show AI storms ahead FT. Weather forecasting no longer a public good?
The Bezzle
The stones left unturned in the Sam Bankman-Fried trial Molly White, Citation Needed. Many. Rather like Epstein.
Police State Watch
Police accountability is key to making Philly safer Editorial Board, Philadelphia Inquirer
B-a-a-a-d Banks
Banks' deposit insurance tab grows as calls for FDIC chief's ouster persist Banking Dive
Our Famously Free Press
Recognizing fake news now a required subject in California schools JPR
Zeitgeist Watch
Sam Bankman-Fried and the moral abyss of the market Red Flag. On effective altruism.
Thanksgiving Pre-Game Festivities
A good question:

WASH YOUR HANDS?

Who needs foreign powers developing bioengineered mass weapons of destruction in secret labs when we have our own public health urging ineffective interventions for an ONGOING PANDEMIC?

— Lazarus Long (@LazarusLong13) November 19, 2023
Imperial Collapse Watch
RAND: What The U.S. Navy Really Needs, By Dr. Scott Savitz Naval News. Robot boats.
Class Warfare
Why Time Slows Down When We're Afraid, Speeds Up as We Age, and Gets Warped on Vacation The Marginalian
Antidote du jour (via):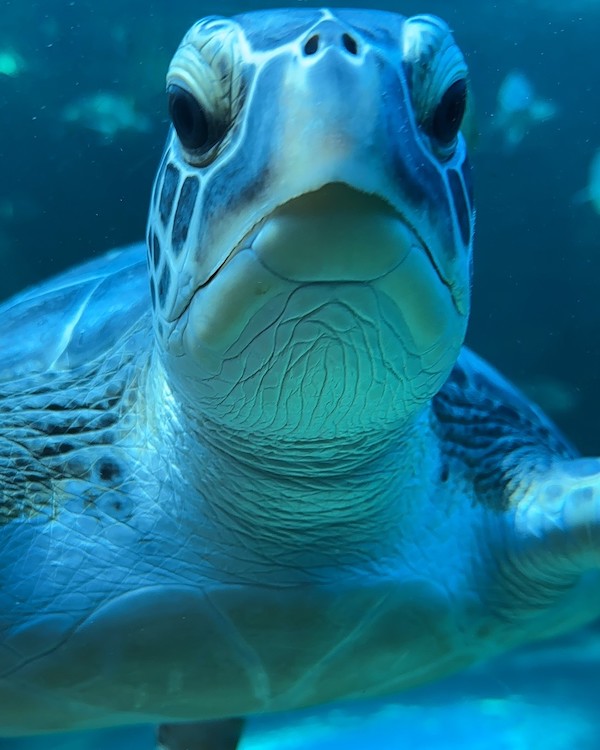 See yesterday's Links and Antidote du Jour here.