What is quantum entanglement? Part 7: What does it all mean? Skulls in the Stars. Lucid and readable.
Recovery: Saving American Burying Beetles, Nature's Undertakers Cool Green Science
A 5-step guide to processing ambiguous news in the markets and the economy Sam Ro, TKer
Climate
How Midwest Landowners Helped to Derail One of the Biggest CO2 Pipelines Ever Proposed Inside Climate News

Smith Foundry failed to control air pollution in Minneapolis' East Phillips neighborhood, investigation finds Sahan Journal

This Billion-Dollar Plan to Save Salmon Depends on a Giant Fish Vacuum ProPublica
#COVID19
The Pandemic Isn't Over Normalcy Fugitive. The deck: "The rich know it. You should, too." Compiles lie, after lie, after lie… A must-read.

Face masks ward off covid-19, so why are we still arguing about it? NewScientist. Good wrapup, no paywall.

The association of post-COVID-related symptoms and preceding SARS-cov-2 infection among fully vaccinated paramedics in Canada Journal of Infections Diseases. From the Discussion: "This study, including a national sample of over 800 vaccinated Canadian paramedics, did not detect an association of preceding SARS-CoV-2 infection and the prevalence of post-COVID-related symptoms…. These findings are congruent with limited published data reporting an overlap between postCOVID symptoms and symptoms explained by other origins. The lack of between-group differences may also be attributed to vaccination-based protection against post-COVID symptoms or reduced risk seen in Omicron-era infections."

Infant Mortality Rate Rises For 1st Time In 20 Years: See WI Data Mount Pleasant-Sturtevant Patch. Local news, mind you.

Evidence of thrombotic microangiopathy in children with SARS-CoV-2 across the spectrum of clinical presentations Blood Advances. A biomarker for post-Covid multisystem inflammatory syndrome in children (MIS-C)?
China?
Transcript Part One: Top China, EU experts on "EU-China Relations: Review and Outlook" in Beijing CCG Update

China set to account for less than half of US's low-cost imports from Asia FT. Handy chart:

Vietnam beating out India (!).

QatarEnergy signs 'historic' deal with Chinese state giant Upstream

China and Bhutan aim to resolve a long-running border dispute The Economist

China's health care system:

The Chinese healthcare system has a long way to go before it can adequately satisfy the needs of the country's huge population. However, I take great pride in the high quality of China's healthcare at such low costs for the average Chinese person.

Yesterday, a little winged… pic.twitter.com/UqS5VcMnUW

— Eivor Vågslid (@Eivor_Koy) November 1, 2023
Myanmar
China urges Myanmar to cooperate on border stability amid fighting Al Jazeera
Syraqistan
Israeli army retreats from northern Gaza Anadolu Agency. IDF soldiers killed said to be 345. During the multiyear Israeli–Lebanese conflict, IDF deaths were 1,400.

Israeli minister says dropping 'nuclear bomb' on Gaza is 'option' Anadalu Agency but Israel minister suspended after calling nuking Gaza an option Politico. The "heritage" minister….

Satellite companies are restricting Gaza images Semafor

* * *

Israel-Palestine war: How Hamas sees the Gaza conflict unfolding – and why it thinks it can win Middle East Eye. The deck: "A source close to Hamas's political leadership says the group believes it can defeat Israel but acknowledges the heavy price being paid by those on the ground." Good overview. On the tunnels:

While Hamas did not foresee an Israeli response on this scale, it has an extensive network of tunnels, which run for "many hundreds of kilometres", MEE was told by another source.

The idea that Hamas would cease to operate if it lost Gaza City, which the Israeli forces are trying to encircle, is therefore less likely.

(Also plenty of detail on the wing-nut goatsesacrificers' plans for the Al-Aqsa mosque. Then again, maybe not goats, but Red Heifer's "without blemish" imported from the United States. And these crazies are driving the bus. Let me know how that works out.)

'Dead man walking': How Yahya Sinwar deceived Israel for decades FT. The deck: "The Hebrew-speaking Hamas leader in Gaza is the man Israel holds most responsible for the October 7 attacks." More on Sinwar–

How the Hostage Crisis Could End Seymour Hersh. "An Israeli expert on the region, who knows of the seriousness of current hostage talks, surprised me by depicting Sinwar as someone 'who could be open to a deal.'" So, dueling leaks, FT v. Hersh. Meanwhile, Hersh on the tunnels:

The Israeli military and political leadership are beginning to see the results of a carefully planned end game that will be murderous—there is no other word for it—to the members of the Hamas military now being hunted down in the tunnels and rubble of Gaza City. The orders are to shoot to kill on sight. The collapse [hmmm] of the military wing of Hamas has given the group's political leadership, who claim to have not been directly involved in the planning for the October 7 massacre, a chance to demonstrate their good will and save their own lives by arranging for Israeli hostages to be transferred to a basement in the besieged al-Shifa hospital [hmmm], long a stronghold of Hamas. Some Israeli officials fear that time is running out because it's not known how long the air in the tunnels will be breathable.

Meanwhile, the Hamas soldiers still alive in the tunnels underneath Gaza will be suffocating soon from a lack of fresh air, as there is little fuel left to run the generators necessary for a constant flow of oxygen. Food will be getting rancid and water supplies may be running low. The more than two hundred miles of tunnels will inevitably become a death trap, making life below ground as difficult as it is above.

I am but a humble blogger prone to speculation, but if Hersh (and his sources) are right, Hamas didn't game out the Israeli assault, and none of the hundreds of miles or tunnels lead to a fuel source. (NOTE Natural tunnel ventilation is also possible. Surely tunnels were usable before generators?) If so, Hamas is a one-shot wonder. Could be! Let's wait and see.

* * *

CIA chief visiting Israel and other Middle East nations as war in Gaza grinds on Axios

Blinken shuttles from the West Bank to Iraq trying to contain the fallout from the Israel-Hamas war AP. Round and round and round he goes:

Blinken visits Iraq in the dead of night for an unannounced meeting with Iraq PM Sudani, the day before Sudani is scheduled to travel to #Iran (where, by the way, the head of Hamas just traveled to meet with Khamenei).

Wheels within wheels. https://t.co/aLERS1zZNK

— Gregory Brew (@gbrew24) November 5, 2023

Jordan, Israel announce airdrop of urgent medical aid to Gaza hospital Al Jazeera. Foreshadowing?

* * *

From Siege to Exodus: The Looming Threat of a Second Palestinian "Nakba" Elijah J. Magnier

'We are failing again': UN, US resignations highlight splits over Israel's Gaza assault France24

Local Construction Firm for Secret U.S. Base in Israel Also Built an Illegal Settlement The Intercept

US Says It's Powerless To Stop The Genocide That It Is Directly Funding And Supplying Caitlin's Newsletter

Violence Never Settles Anything Bracing Views
European Disunion
Germany's factory orders down 4.3% year-on-year in September Anadolu Agency
New Not-So-Cold War
Ukraine's Zelensky denies war with Russia at 'stalemate' France24. And this is not a pipe:

By René Magritte(1898-1967) – Image taken from a University of Alabama site, "Approaches to Modernism": [1], Fair use (Old-50), Link.

Massive cope:

Zelenskyy announces change of strategy: Military officials to create plans to advance quicker Ukrainska Pravda

Zelenskyy insults Putin using F-word on air on NBC News Ukrainska Pravda

Volodymyr Zelenskyy Challenges Donald Trump, Invites Him To Ukraine Yahoo Entertainment

Ukraine's Zelensky 'not ready' for talks with Moscow unless troops withdraw France 24

* * *

Western Officials Increasingly Pushing "Peace Talks" + War Updates Simplicius the Thinker

Listening to Lavrov Ted Snider, Antiwar.com. From October, still highly germane.

* * *

Russia, Ukraine give conflicting Zaporizhzhia frontline accounts Reuters

Ukraine orders investigation after Russian attack on brigade ceremony Al Jazeera

Ukrainian ambassador says world cannot 'lose focus in one place or another' in wake of Israel-Hamas war The Hill
Biden Administration
The Bezzle
Tiny Banks That Powered Cash App Grew Like Crazy. Then the Feds Came Calling New York Magazine
Digital Watch
We must stop AI replicating the problems of surveillance capitalism FT. On AI, see yesterday's post.
Healthcare
Everything I Thought I Knew About Nasal Congestion Is Wrong The Atlantic
Zeitgeist Watch
How to Spot Corporate Bullshit Current Affairs

The Power of Bad Ideas Boston Review
Guillotine Watch
What is a pro-natalist? Elon Musk's warnings to humanity underpin a growing movement among tech billionaires FOX
Class Warfare
* * *
Towards an Optimal Diet Eric Topol, Ground Truths
Hidden Charms JSTOR
Antidote du jour (via):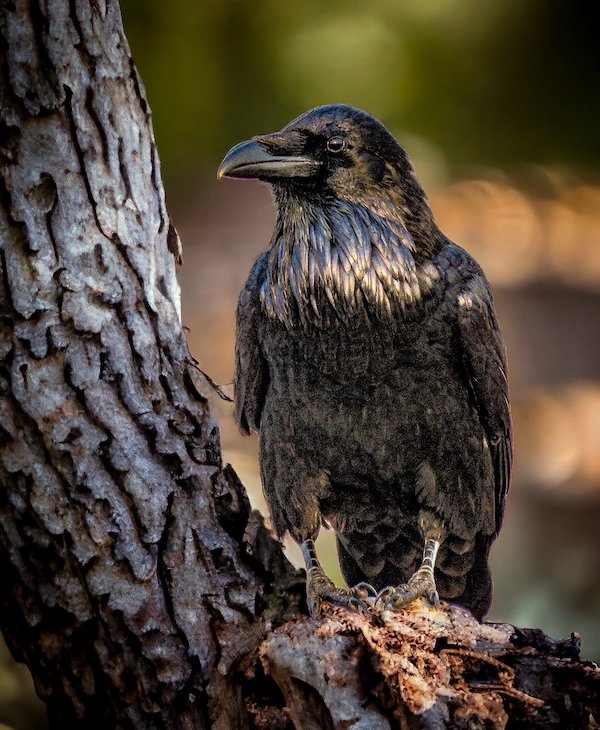 Bonus antidote:
Wolf said… 'WTF?!?'
Ravens often play pranks, tease other animals, and engage in aerial acrobatics just for fun. pic.twitter.com/6FJr6x7F8l

— The JRE Companion (@TheJRECompanion) August 13, 2023
I think this is real….
See yesterday's Links and Antidote du Jour here.