Mummified baboons point to the direction of the fabled land of Punt Ars Technica
BC Hydro scrambles to tranquilize and remove bears hibernating in Site C dam flood zone before waters rise The Narwhal
Hiking Sacred Peaks: Spiritual Act Or Desecration? NOEMA
Scientists propose using the Sun's gravity to beam energy between stars — and maybe power interstellar civilization ZME Science
Transporting Earth-based microbes could enable Moon farming one day Interesting Engineering
Climate/Environment
Sorry, Billionaires. Space Won't Be Our Climate Haven Atmos

Well-designed cities can withstand 21st-century weather extremes Interesting Engineering
#COVID-19
Grand Princess cruise ship hit by double Covid and gastro outbreaks docks in Adelaide Guardian
Covid virus that killed 8,000 cats in Cyprus spreads to UK GBN. Different from Covid-19.
How open-source drug discovery could help us in the next pandemic MIT Technology Review
Water
Another gunky, toxic season for Utah waters High Country News
The Lucky Country
McBride Trial Tests Australian Justice Consortium News
Africa
Ruto's Climate Contradictions and the Green Growth Lie The Elephant
India
Hunger and Unemployment in Modi's Amrit Kaal The Wire

India, US Stryker AFV Deal Bludgeons 'Make In India' Initiative; Massive Setback For Mahindra & Tata Group Eurasian Times

'The best part is everything is shared': World's biggest family living under one roof in India The Straits Times
The Koreas
US, Japan, South Korea defence chiefs to share North Korea missile data in December Channel News Asia
China?
Can the Biden-Xi Summit Chart the Course to a Stabilized China-US Economic Relationship? The Diplomat
European Disunion
Portuguese prosecutors reportedly mistranscribed wiretaps that implicated PM in corruption scandal Euronews
Syraqistan
'We're Rolling Out Nakba 2023,' Israeli Minister Says on Northern Gaza Strip Evacuation Haaretz

Israel maintains siege on Gaza hospitals as clashes rage The Cradle

Special interview with Khaled Barakat: Gaza demands end of genocide, not 'ceasefire' MR Online
***
Another great thread from @alihashem_tv

Upshot: rules between Israel and Hezbollah seem to be crumbling, only thing stopping a blow up is the mutual fear of escalation, with neither side wanting to make the first move.

Unclear how long things can remain this tense. https://t.co/4SchnXUYye

— Gregory Brew (@gbrew24) November 12, 2023
According to Israeli media reports, there's an overwhelming majority, including senior military officials, at the Israeli cabinet that's demanding a significant and painful response against Hezbollah, PM Netanyahu opposes, while Itamar Ben Gabir threatens immediate resignation.

— Ali Hashem علي هاشم (@alihashem_tv) November 12, 2023
US carries out two air strikes against Iran-aligned groups in Syria, official says Reuters

***

Jake Sullivan Says Israel Should Follow 'Rules of War' But Won't Judge If They Are Antiwar

'Can You Hear the Screams?' Physician Says Western Leaders Complicit in Israeli Attacks on Gaza Hospitals Scheerpost

Europe's Socialist Leaders Condemn Hamas, Support Israel's Right to Defend Itself Haaretz

***

"We Cannot Cross Until We Carry Each Other" Jewish Currents
New Not-So-Cold War
Ukrainian troops face shortages in conflict with Russia: WSJ report Al Mayadeen

Ukraine to Putin: You cut our power, we kneecap your biggest economic driver Politico

Ties fray between Ukraine and western spy agencies The Times

Why is the West moving to replace Zelensky? Asia Times

Russia Cannot Be Defeated On Battlefield; Time For US & Ukraine To Understand & Move On: Kremlin EurAsian Times

NATO's Top New Air Defence System on Russian Borders May Face Deployment Delays Due to Israel-Gaza War Military Watch Magazine

***

US seeks to thwart Russia's ambition to become a major LNG exporter Financial Times

Russia says it won't ditch plans to boost LNG output due to US sanctions Hellenic Shipping News

Exporting US Fracked Gas Is Far Worse for the Climate Than Coal, Study Finds Truthout

Russian businesses reaping benefits from Western exodus – Bloomberg RT
O Canada
Why Canada is Paying Over $600 Million For Each F-35 Stealth Fighter – And Potentially Much More Military Watch Magazine

'Nazigate' Has Been Quickly Forgotten, But Scholars Warn Its Underlying Causes Remain The Maple
B-a-a-a-a-d Banks
Fed: Supervisory problems on the rise for banks of all sizes American Banker

A new book to read: Busting the Bankers' Club University of California Press

From a Sahm recession to global downturn Michael Roberts blog
2024
A Trump-Biden Rematch Is the Election We Need New York Times https://www.nytimes.com/2023/11/11/opinion/biden-trump-election-2024-rematch.html

Biden on the brink: Democrats start to panic about whether the president is a surefire 2024 winner Washington Examiner
Trump
'Travesty in darkness': Trump backs drive to televise his D.C. election subversion trial Politico
1/6
'QAnon Shaman' Jacob Chansley, who served more than 2 years in prison for his role in the Jan. 6 attack on Congress, now wants to run for Congress Insider
Realignment and Legitimacy
Elective Affinities New Left Review
Gunz
Army Ammunition Plant Is Tied to Mass Shootings Across the U.S. New York Times
AI
AI-powered headphones let users choose what they hear Interesting Engineering

Is artificial intelligence all that intelligent? AI influencers worry about wishful thinking GeekWire
Healthcare?
How digital twins may enable personalised health treatment Guardian
Big Brother is Watching You Watch
Digital "Retrobait" Trades on Your Present Unhappiness to Collect Your Data Jacobin
Sports Desk
Is the NFL making progress in tackling its concussion crisis? Ars Technica
Crapification
Feds Say Airlines Are Somehow Getting Worse As Complaints Double In 2023 Jalopnik
Tech
For Teen Girls, Rare Psychiatric Disorders Spread Like Viruses on Social Media Mad in America
Feral Hog Watch
Polish city appeals to residents to stop feeding wild boars as urban population booms Notes from Poland
Class Warfare
Capitalism Isn't Just Buying and Selling Things. It's a System of Domination Jacobin
Antidote du jour (via):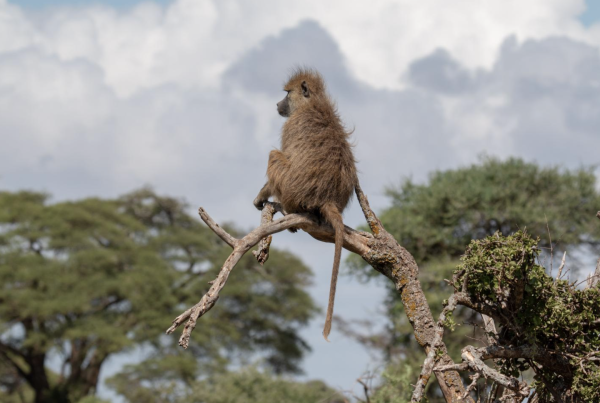 See yesterday's Links and Antidote du Jour here.