I find this simultaneously impressive and a tad repellant (I'm never clear when informed citizenry slips into prurient interest as far as other people's disasters are concerned). Hat tip Jojo.
The state of California now has Google Maps that track fires, although the site dutifully warns visitors that the information is approximate. We can't embed it, but here are some screenshots. This is a macro view (click to enlarge):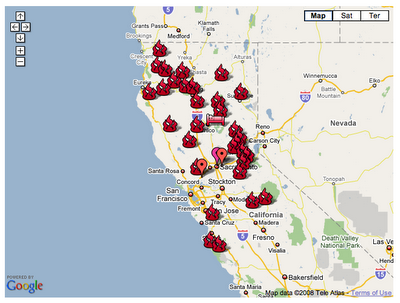 In typical Google Maps fashion, you can shift to the area of greatest interest and zoom in and out. Here is a closer look at the Sacramento area: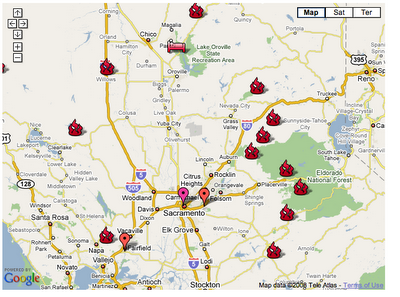 The site also provides links to news stories and even has a "Cal Fire Incidents News RSS feed".