Race to save world's rarest wolf BBC
How your unique body odour could identify you as effectively as a fingerprint Daily Mail
QE2 to be ripped up for new life as a Dubai floating hotel Times Online
What's wrong with Lloyds' takeover of HBOS? Just follow your nose Jeff Randall, Telegraph
The great bond market crash of 2009 Martin Hutchinson Prudent Bear
Merrill chief sees severe global slowdown Financial Times
AmEx Said to Request $3.5 Billion in U.S. Aid Wall Street Journal. As I have said before, how can you possibly defend helping Amex and not GM?
Buying Binge Slams to Halt David Leonhardt, New York Times. Some useful information, but an odd subtext. Leonhardt keeps stressing how remarkable and sudden the cutback in consumer spending is. Yet consumer spending was also clearly well above sustainable levels, yet also appeared extraordinarily resistant to pressure (scarcity of credit) and the worsening economy of 2008. Adjustments of this sort are always abrupt, and the longer they resist external forces, usually the more dramatic the shift.
China's fiscal stimulus doesn't necessarily mean that it will stop buying Treasuries Brad Setser
Nuclear Winter Andy Xie China Business
No change, no hope: Obama's Transition Economic Advisory Board Willem Buiter. Buiter does not mince words.
Antidote du jour: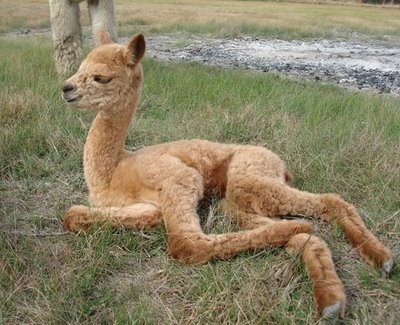 And a bonus: Dogs Serving Veterans New York Times (hat tip reader Megan).