Note to regular readers: a variant of this post ran in early January.
I recognize for most readers this is a distraction, for a minority, a curiousity, and for a very few, of possible interest for them or someone they know. So I ask you to indulge me here.
I thought I would introduce a real estate opportunity (yes this is an ad of sorts), an unusually large and well outfitted furnished Manhattan rental. The lessor had it on the market for a few days, and had to take it off (called out of town, which lead the entire timetable to be pushed back a month plus. Tenants for rentals tend not to look much in advance of their target occupancy date).
Readers did make some observations in January, which the lessor addresses at the bottom of the post. Note that comments on this post only will not be accepted. If you have questions, please call the contact number listed below.
The apartment in question is a glamorous, large furnished one bedroom (over 900 square feet, 10.5 foot ceilings) in Manhattan on Park in the 70s, available for a one-year rental. Special features include:
Superb location. Near museums, galleries, movies, restaurants, boutiques, food markets, and major bus and subway routes. Well served by taxis, even at rush hour
Beautifully decorated and very well appointed. Important French Art Deco furniture and Japanese artwork, Baccarat crystal, Ginori and Quimper china, copper cookware, fine barware and serving pieces.
Large, gracious living room (19'X23') with herringbone wood floors, well suited for entertaining or meetings and an impressive rotunda outside the apartment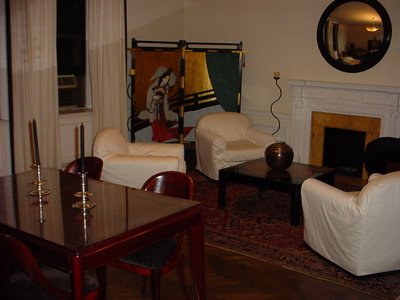 Bright and sunny. Unlike most Park Avenue apartments, the apartment gets ample light from both east and west. The bedroom looks over a garden towards a church spire; the living room faces Park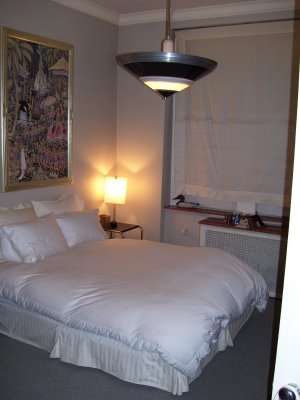 Marble entryway and kitchen, and marble sills throughout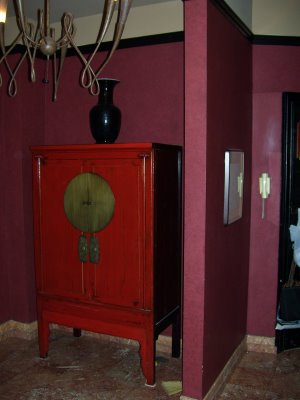 Renovated marble bath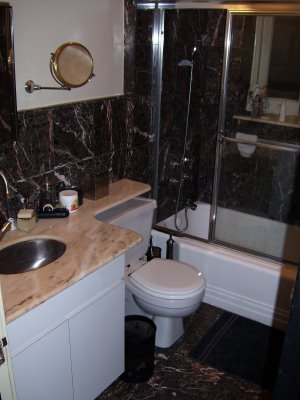 Fully equipped for work (three phone lines, DSL or cable modem available) and leisure (stereo with large CD library, HDTV with DVD and VCR players, copper cookware and extensive kitchenware for the serious cook. Fine bed and bath linens also included
Pets considered. No smoking.
Attractive price. A smaller unfurnished one-bedroom in this building os currently listed for a higher price. In addition, the rent includes utilities.
No brokerage fees
24 hour doorman, live in superintendent. Washer and driers on premises
Please contact 845 750 6164
Responses to earlier comments:
Yes, the apartment is large by Manhattan standards. One of the people who saw it in January (successful professional, many friends in Manhattan, lived here part-time furnished rentals for years) said it was the largest one bedroom she had ever seen. Many Manhattan apartments are listed with exaggerated square footages.
The apartment is well priced even in this weak market. One volunteered that it was VERY fairly priced, another offered a $2000/month premium over the asked price to take it for a three month term. But you can certainly find cheaper furnished one bedrooms if price is a driving consideration.
Agreed, that living room photos are not as good as they should be. I hope to get better pictures soon.
The Chinese chest is antique, to my loss. I bought it over 20 years ago from a very good dealer. Many materialized on the market, and enough were fakes (but had the same look) to ruin the market for the genuine article.