Marijuana Sniffing Drone in Netherlands Zeitgeist. Sure to be coming to a neighborhood near you.
Kenyan women call for sex boycott Financial Times. Life imitates art, albeit with a delay of a few thousand years.
Despite Green Shoots, Odds Favor More Easing Tim Duy
Additional confirmation China bought US equities from mid-2007 to mid-2008 Brad Setser
Feverish Thinking Breaking Views
Comparing Today's Vegas Back Lot To A Real Bull Market Tyler Durden
At CATO, knowing how to diagram–or read–a sentence is an impediment Angry Bear
Quantitative Easing FAIL Clusterstock. In case you missed it.
Henri Bendel Plans to Stop Selling Clothes This Summer New York Times. I never understood Henri Bendel, but since I was never a fashionista, that was probably fine. It had super trendy, costly clothes that only made sense if you were size 0 or 2, and even then it was questionable (as in the clothes too often looked like they were wearing the woman rather than vice versa). But there were enough wealthy wives and kept women for that to be a viable business model for a remarkably long time.
Why Are Bankers Still Being Treated As Beltway Royalty? Arianna Huffington. A must read.
Antidote du jour (hat tip reader Buzz, you will have to ask him what this is):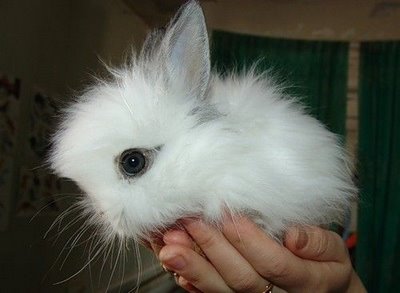 We also have a joke from reader Scott:
One afternoon an investment banker was riding in his limousine when he saw two men along the roadside eating grass. Disturbed, he ordered his driver to stop and he got out to investigate.
He asked one man, "Why are you eating grass?"
"We don't have any money for food," the poor man replied. "We have to eat grass."
"Well, then, you can come with me to my house and I'll feed you," the banker said.
"But sir, I have a wife and two children with me. They are over there, under that tree."
"Bring them along," the banker replied.
Turning to the other poor man he stated, "You come with us, also."
The second man, in a pitiful voice, then said, "But sir, I also have a wife and SIX children with me!
"Bring them all, as well," the banker answered.
They all entered the car, which was no easy task, even for a car as large as the limousine was.
Once underway, one of the poor fellows turned to the banker and said, "Sir, you are too kind."
"Thank you for taking all of us with you."
The banker replied, "Glad to do it.
"You'll really love my place.
The grass is almost a foot high."