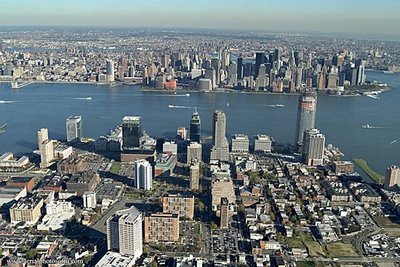 A group of retirees of Delphi Corp. (DPHIQ) filed suit Thursday, saying it needs an independent administrator to help stop the bankrupt auto supplier from terminating its pension plan for salaried employees and transferring the obligation to the Pension Benefit Guaranty Corp.

In a federal lawsuit filed in Michigan, the Delphi Salaried Retiree Association asked the court to replace its current trustees, who are Delphi executives, and appoint a new plan administrator "loyal only to us.

"The suit also seeks an immediate injunction prohibiting the current plan administrator from negotiating a termination with the PBGC until this suit is concluded.

"We have serious concerns about whether Delphi executives can protect our pension rights while at the same time serving Delphi's shareholders and creditors," the retiree group said.The group said it was not notified before Delphi announced its PBGC plan June 1.

Separately, the association filed an objection in the Delphi bankruptcy case to a provision stating the pension plan, by agreement, shall be terminated and ransferred to the PBGC.

On Monday, General Motors Co. moved closer to buying its former parts unit Delphi when a bankruptcy judge said GM could move forward with a plan that will allow the auto maker to team up with a private-equity firm to buy Delphi and take it out of bankruptcy.

The deal, approved by Judge Robert Gerber of the U.S. Bankruptcy Court in Manhattan, is designed to ensure GM a steady supply of parts and allow Delphi to exit bankruptcy after nearly four years in Chapter 11.

But another New York bankruptcy judge, who is overseeing Delphi's bankruptcy case, also needs to sign off on the agreement. That hearing is scheduled for next week.Meanwhile, Delphi's lenders said Thursday that they will bid for the auto-parts supplier this week and try to defeat the sale to GM and the private-equity firm.

One condition of the GM agreement is Delphi will not be on the hook for unfunded pensions for its hourly workers, an amount that totals about $3.2 billion. GM, Delphi and the government's pension watchdog are negotiating an agreement by which GM would assume some or all of those pension costs, court document show.

Delphi, which was spun off from GM in 1999 and filed for bankruptcy in 2005, has seen its value plunge amid falling auto sales and has struggled for more than a year to pull together the financing it needs to exit bankruptcy.

Delphi officials were not immediately available for comment.
It is worth watching developments out of this Delphi lawsuit very carefully. I have to agree with the Delphi Salaried Retiree Association that they need to find a new plan administrator "loyal to them", but they are going to have a tough battle proving this in court.
YRC Worldwide Inc., the financially troubled Overland Park, KS, trucking company, completed a pension contribution deferral agreement with the Teamsters Union to defer the payment of $94 million of contributions due last month.

In exchange, YRC has pledged real property so that the union has first priority security interest in the property. The real estate is located throughout the United States and Mexico.YRC Inc., USF Holland Inc., USF Reddaway Inc. and New Penn Motor Express, Inc., made the deal with the Central States, Southeast and Southwest Areas Pension Fund with Wilmington Trust Co., as agent.

The Central States Pension Fund is the largest of the Company's International Brotherhood of Teamsters ("IBT") multiemployer defined benefit pension funds,
representing approximately 58% of the company's pension funding obligations.

The initial agreement covered $83 million in pension contributions. Since the initial agreement, seven additional union funds have joined as participants in the same agreement for a deferral of an additional $11 million.

If YRC were to default on cash contributions, the union funds would have the right to foreclosure on the pledged properties.
Unions better be careful accepting pledges of commercial real estate in lieu of cash as pension contributions. Forbes recently interviewed the world's best real estate investor, Tom Barrack of Colony Capital, who said he expects a
refinancing crunch over the next few years to cause misery
:
I quote the following from Mr. Barrack (but read the entire article):
"It's bad and it's getting worse at the moment. The $700 billion commercial mortgage-backed securities (CMBS) market still has no new money for buyers or refinancing. About a third of that is due at the end of 2010 and 2011 and the majority between 2010 and 2012. So you have $750 billion in refinancing needed over the next 24 months and you don't have one lender."
On that cheerful note, I am off to the southern part of Rethymno, Crete to enjoy a weekend of tranquility and reading my books. I am seriously wondering whether or not to return to Montreal where I hear the weather has been miserable this summer.