Two good segments from an interview with Elizabeth Warren of the Congressional Oversight Panel (hat tip reader Scott) at Tech Ticker:
Warren discusses how banks are winning, hands down, in getting the rules they want: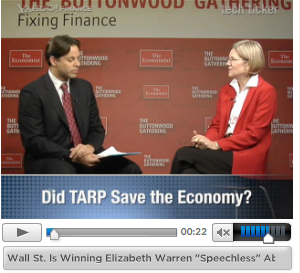 Watch the video here.
Key quote from her discussion of bonuses: "I do not understand how financial institutions could think they could take taxpayer money and turn around and act like it's business as usual….but they seem to be winning this argument."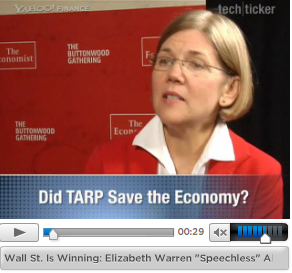 View this video here.
Tech Ticker has a third segment in which Warren says she is skeptical of the idea that housing is recovering.