Rep. Darrell Issa of the House Oversight Committee has asked to Committee Chairman Towns to subpoena more documents from the Fed regarding its decision-making process in the AIG bailout. Readers have no doubt noted that the efforts so far have been to try to infer how much Geithner was involved in this process. We've noted before that this focus falls short, that major decisions on AIG MUST have also gone to the Board of Governors, or at least to Bernanke.
Issa believes there is evidence that says Bernanke overruled his staff and authorized the rescue:
Request by Darrell Issa for subpoena for further Fed documents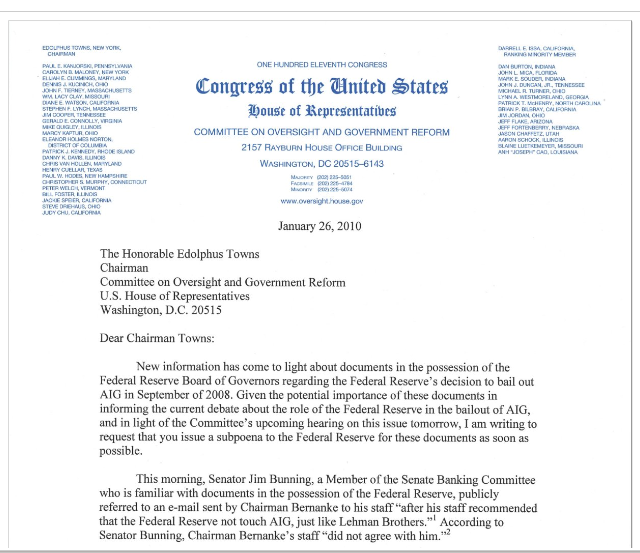 In addition, Issa has noted that the Fed had failed to comply in full with previous subpoenas, and has not released any documents relative to AIG prior to September 2008 or after May 2009, even though they fall within the scope of previous subpoenas.