BNN is Canada's CNBC, and it apparently has a following in the US by virtue of having more level-headed coverage. Felix Salmon was suppose to be on as well. I've pinged him and told him he was missed. Some sort of technical problem, supposedly.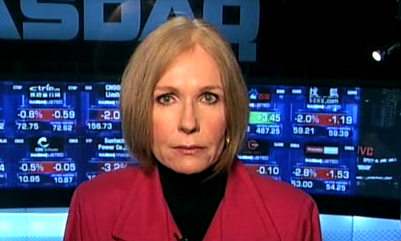 You can see the segment here.
I seem to be getting a bit better at the staring at the lens bit, but I look cranky (well readers might say I am cranky!). It was a difficult studio setup, no visual of the people in Toronto, and I was having trouble hearing the audio, so my concentrating to hear has me looking intense and a bit annoyed. So next time I need to work on smiling more.
I went straight from this to speaking at a conference on Historical Materialism. Translation: to Marxists, which in America is probably a lonely place to be. (Before readers decide to make an issue of that, I must remind you I also have also spoken at the Milken Confernce). The other two speakers, Anwar Shaikh and Gerard Dumenil, both gave good talks with impressive amounts of charts and data (yours truly is a Luddite and is very reluctant to depend on slides unless absolutely necessary. I like the idea of good old fashioned public speaking, without notes. It was considered a real skill once, and people are not as accomplished as they once were).
Although I find the capital versus labor framework a bit limiting (and apparently there are different schools of thought, the managerial elite, even if they are hired guns, are apparently considered capitalists, which makes sense). Shakih's and Dumenil's focus on corporate profits and trends in profit and the composition of profit over long periods of time provides insights you don't get from mainstream economics.