Is this xenophobia?
Video – Jan Brewer: Most illegal immigrants are 'drug mules' CNN (Hat tip Glenn)
Bias and Bigotry in Academia Patrick Buchanan
Losing White America Patrick Buchanan
Long-Term Economic Pain for American Families Bob Herbert, NYTimes (this is why latent xenophobia has come to the surface in my view)
Xenophobia is the uncontrollable fear of foreigners. It comes from the Greek words ξένος (xenos), meaning "stranger," "foreigner" and φόβος (phobos), meaning "fear." Xenophobia can manifest itself in many ways involving the relations and perceptions of an ingroup towards an outgroup, including a fear of losing identity, suspicion of its activities, aggression, and desire to eliminate its presence to secure a presumed purity.
I would argue that latent xenophobia always comes to the surface during periods of economic insecurity. This is natural. So I certainly see the links above as manifestations of xenophobia. The question is whether policy remedies used to allay economic insecurities are appropriate. For example, Pat Buchanan makes a number of valid arguments in the article on academia. What should be done, then from a policy perspective?
My take: there is always going to be some measure of 'xenophobia overreach' in tough times. How much is the question. Discussing these divisive issues without a reptilian response is difficult but necessary to avoid particularly nasty cases of xenophobia overreach. I disagree with the ethos underlying Buchanan's take on losing white America. But perception is reality and he does seem to be expressing views many voters have. What about addressing these concerns constructively instead of dismissing them out of hand?
Other Links
Baseler Ausschuss: Deutschland stimmt neuer Bankenregulierung nicht zu FAZ
Researchers link undersea oil plumes to BP spill LA Times
Watchdog questions Belgium's finances FT (Hat tip Richard Smith)
Is Google Watching You? New Plugin Will Let You Know Mashable
The PBoC can't easily raise interest rate Michael Pettis, Credit Writedowns
Old Spice Sales Double With YouTube Campaign Mashable
Anchoring Effect You Are Not So Smart (must read piece on irrational expectations)
The Real Sin of Michael Steele Patrick Buchanan (Buchanan is not NC's usual fare but his foreign policy views are also important)
Elizabeth Warren and Her Discontents HuffPo
"Government as Deux Ex Machina"? Mark Thoma
How Preschool Changes the Brain Jonah Lehrer
Guest Blog: Of two minds: Listener brain patterns mirror those of the speaker Scientific American
Consumer demand 'fuels faster Russian economic growth' BBC News
Chinese Banks At Risk, Part 1 Patrick Chovanec (also see Richard's recent post on this)
For Edwards, the Japanese lesson still holds… FT Alphaville
Bell council cuts salaries 90%; some will forgo pay LA Times
Niall Ferguson Debates Himself Matthew Yglesias
Fiscal policy: When does fiscal stimulus work? Ryan Avent
Too Cash-Strapped for a Boom: How Italy's Permanent Crisis Saved It From the Downturn Der Spiegel
Thoughts on Academic Tenure Arnold Kling
Antidote du Jour: Great Hornbill (hat tip MarcoPolo)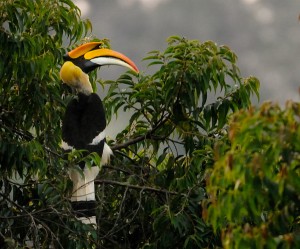 PS. – if you love birds, listen to the call of the Great Hornbill. Amazing stuff.