My end of this little segment was shot at Nasdaq, and I've been at that location a few times (although they have quite a few little booths at Nasdaq for this sort of thing).
And one point in the show, I leaned forward in the chair….and the chair gave out beneath me! I didn't check to see how bad it looked, but I imagine it was mildly comical.
In this clip, I go after some of the usual targets…and a new one, Rogin Cohen, America's top bank regulatory lawyer and advisor to, among others, Goldman.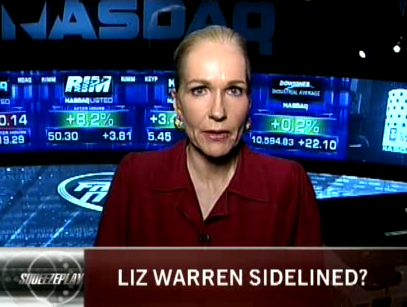 You can view the segment here. Enjoy!