Please join or help publicize this West Palm Beach rally, Homeless for Holidays Rally Protesting Foreclosure Fraud, at the West Palm Beach courthouse Thursday, December 9, from 2 p.m. to 5 p.m..
Mountain gorilla numbers increase BBC
The Most Counterintuitive Theorem EVER Steve Landsburg
Faiseurs d'Euro Arte TV (hat tip reader Swedish Lex) I listened to only the first five minutes, but it seems solid.
Hackers Give Web Companies a Test of Free Speech New York Times
'Hacktivists' take revenge for WikiLeaks Financial Times
War on WikiLeaks and Assange: 6 Ways the Whistleblower Is Being Attacked and Suppressed AlterNet (hat tip reader furzy mouse)
The crux of the WikiLeaks debate Glenn Greenwald. Sadly, the propagandizing against Assange is working.
Cables: Libya threatened trade consequences if Lockerbie bomber wasn't released Raw Story (hat tip reader furzy mouse)
China takes a short-cut to power John Gapper, Financial Times
Iceland rises again as Ireland sinks Guardian (hat tip reader May S)
The European Council is once again at each other's throat Eurointelligence
Ron Paul Claims Chairmanship of Monetary Policy Subcommittee, Prepared to Subpoena Fed Michael Shedlock. Oh, this is gonna be FUN!
Shawn Richard of Astarra enters a guilty plea John Hempton. They send financial bad guys to jail in Oz. Why not here?
Morgan Stanley Aims to Rein In Executive Pay New York Times
Europe slithers towards fiscal union Financial Times (hat tip reader Swedish Lex)
Tax Appeals Swamp U.S. Towns as Property Prices Dive Bloomberg
Firms, Funds Feel Squeeze of Low Rates Wall Street Journal
MBA Releases Letter to FHA Criticizing Indemnification Proposal DSNews (hat tip Lisa Epstein). Aargh.
Trapped in foreclosure maze, homeowners say banks went after the wrong people Associated Press
A Foreclosure Fiasco: The Case of Tandala Mims v. Wells FargoAbigail Field, Daily Finance (hat tip MBS Guy)
Why the Obama tax deal with Republicans is insane Tony Wikrent, Corrente. Today's must read.
Antidote du jour: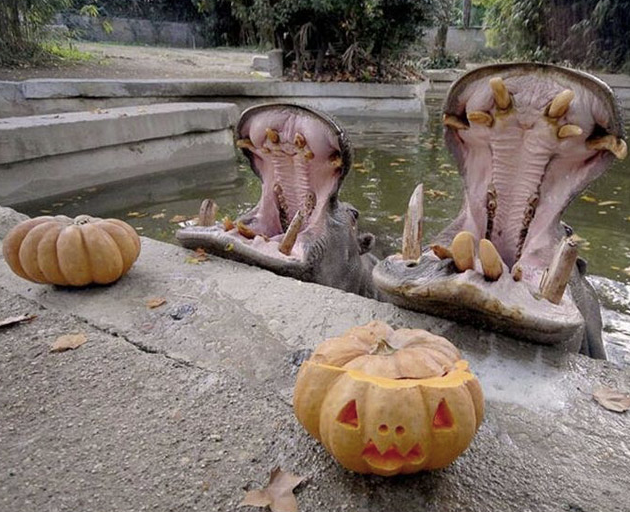 This is an variant antidote of sorts, and has been attributed to John Cleese, but I can't find confirmation….amusing nevertheless (hat tip reader furzy mouse):
The English are feeling the pinch in relation to recent terrorist threats and have therefore raised their security level from "Miffed" to "Peeved." Soon, though, security levels may be raised yet again to "Irritated" or even "A Bit Cross."

The English have not been "A Bit Cross" since the blitz in 1940 when tea supplies nearly ran out.

Terrorists have been re-categorized from "Tiresome" to "A Bloody Nuisance." The last time the British issued a "Bloody Nuisance" warning level was in 1588, when threatened by the Spanish Armada.

The Scots have raised their threat level from "Pissed Off" to "Let's get the Bastards."
They don't have any other levels. This is the reason they have been used on the front line of the British army for the last 300 years.

The French government announced yesterday that it has raised its terror alert level from "Run" to "Hide." The only two higher levels in France are "Collaborate" and "Surrender."

The rise was precipitated by a recent fire that destroyed France 's white flag factory, effectively paralyzing the country's military capability.

Italy has increased the alert level from "Shout Loudly and Excitedly" to "Elaborate Military Posturing." Two more levels remain: "Ineffective Combat Operations" and "Change Sides."

The Germans have increased their alert state from "Disdainful Arrogance" to "Dress in Uniform and Sing Marching Songs." They also have two higher levels: "Invade a Neighbor" and "Lose."

Belgians, on the other hand, are all on holiday as usual; the only threat they are worried about is NATO pulling out of Brussels .

The Spanish are all excited to see their new submarines ready to deploy. These beautifully designed subs have glass bottoms so the new Spanish navy can get a really good look at the old Spanish navy.

Australia , meanwhile, has raised its security level from "No worries" to "She'll be alright, Mate." Two more escalation levels remain: "Crikey! I think we'll need to cancel the barbie this weekend!" and "The barbie is canceled." So far no situation has ever warranted use of the final escalation level.