Dear readers,
Despite some grumblings, which were probably made worse by my failure to alert you to Lambert Strether acting as guest DJ last weekend via a separate post (as opposed to in Links), my impression is that the response was on the whole very positive. This is a promising start. I'd very much like to have him play this role going forward (say one or two weekends a month so I can get my life in a bit better order). As he gets more feedback from readers in comments, I am certain he'll be able to tailor his work here to the appetites of the NC readership.
I'm still not back to regular programming. A brutal but very useful weekend at a continuing legal education course (to become a more credible amateur lawyer, more on that soon) + an OWS alternative banking group meeting + travel + non-recreational personal demands mean I'll be a bit heavier on cross posts than normal through at least tomorrow night.
Faster-than-light results queried BBC
How much tech can children take? PC Pro
Why Doesn't No Mean No? Joe Nocera, New York Times. I've beaten up on Nocera on those occasions when I've thought he was off the mark. His recent pieces have been really strong.
Egypt activists urge mass protest BBC
Egypt's Cabinet Offers to Resign as Protests Rage New York Times
Why France will be forced out of the eurozone Ed Harrison, Credit Writedowns
Hungary turns to IMF as stress mounts in Eastern Europe Ambrose Evans-Pritchard, Telegraph
Eastern Europe in the gun MacroBusiness
Germany's Finances Not as Sound as Believed Der Spiegel (hat tip Mark Thoma)
Behind Deficit Panel's Failure, a Surprising Outcome New York Times. WTF? The fact that the deficit cuts would be worse in the absence of a deal was not widely understood. Not only did Krugman assume otherwise, but so did Mr. Market (the market decline of Monday was apparently based on the belief that a pact was necessary for cuts deep enough for the bond vigilantes to come about) and Fitch (which had said it was inclined to lower the US bond rating if a deal did not come about. I sincerely doubt that that is because Fitch is on board with the idea that deeper cuts are more deflationary and in the aftermath of a major financial crisis, make debt to GDP ratios worse)
Bastards Susie Madrak (hat tip Doug Smith)
Live Blog for #Occupy Movement: The Fallout from Pepper Spraying of UC Davis Students Kevin Gosztola, FireDogLake
We Won! No Pepper Spray
Support for Occupy Wall Street Unchanged Since Late Month Jon Walker. This is despite an increase in media efforts against the movement (the Dem hackocracy has officially gone cool to negative following the crackdown). I'm in Alabama, listening to my mother sputter about the trustee appointed to the Jefferson County bankruptcy (clearly cherry picked to be really creditor friendly). She has declared the US to be "United Banks of America".
The Left-Behinds Michael Hirsh, National Journal
Big Banks Flee Reverse Mortgages, Leaving Industry Void American Banker
MF Global shortfall doubles to $1.2bn Financial Times. Holy shit. If someone isn't arrested, and soon, this may finally lead investors to wake up about the need to do something about regulatory and legal complacency. Jesse is horrified too, of course (he's been on this story relentlessly). And the records apparently suck (how convenient). Separately, this proves what I have long believed, that the success of many people at Goldman is much more due to the quality of the infrastructure, internal discipline and information flows than "talent".
Jefferies: lies, damned lies and the anonymous hedge fund who tells them FT Alphaville
Antidote du jour: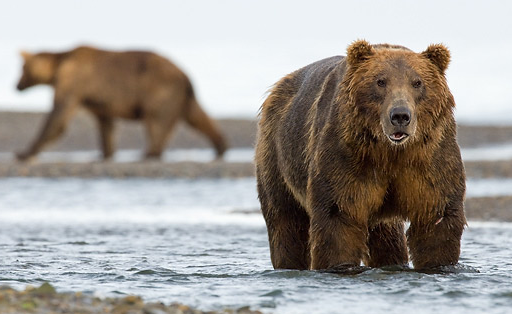 And in case you wondered what I was up to this weekend: Your humble blogger with Judge Arthur Schack, who sadly is all to rare among judges who handle foreclosures, in that he looks at the banks' documents to see if they make sense (needless to say, they don't all that often):