Ben Geddes of the Florida Coastal School of Law, working with April Charney, has been putting together Google Maps of vacant properties in Jacksonville, with the aim of cataloging all of Jacksonville and northeastern Florida.
These images help give a sense of the scale of the problem in high distress areas.
Here is the overview map of all vacant real estate owned (REO) as far as they had gotten on March 28. You can visit that map here to zoom in.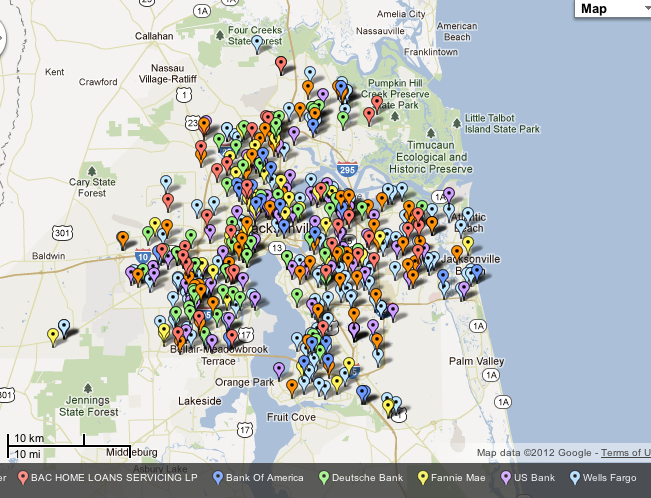 The maps as of today break out properties over $100,000 for those that were bought in at auction for less. Here is the +$100,000 view: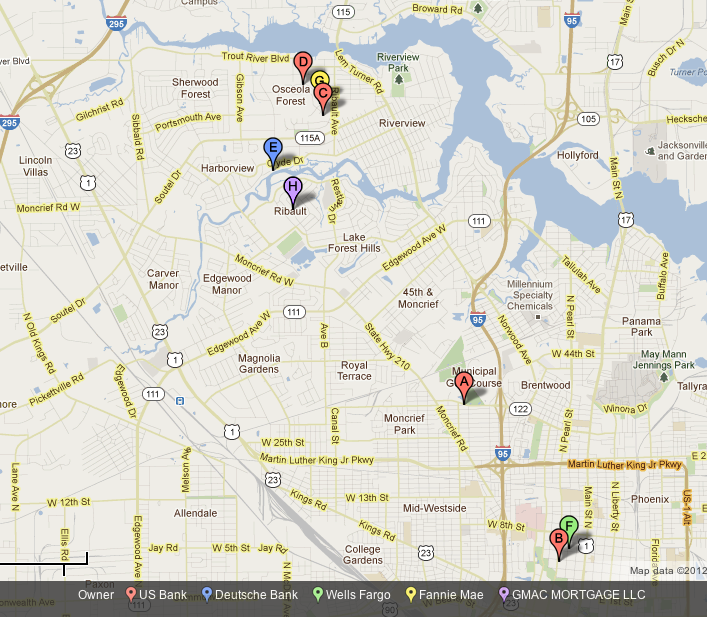 Contrast that with the REO under $100,000: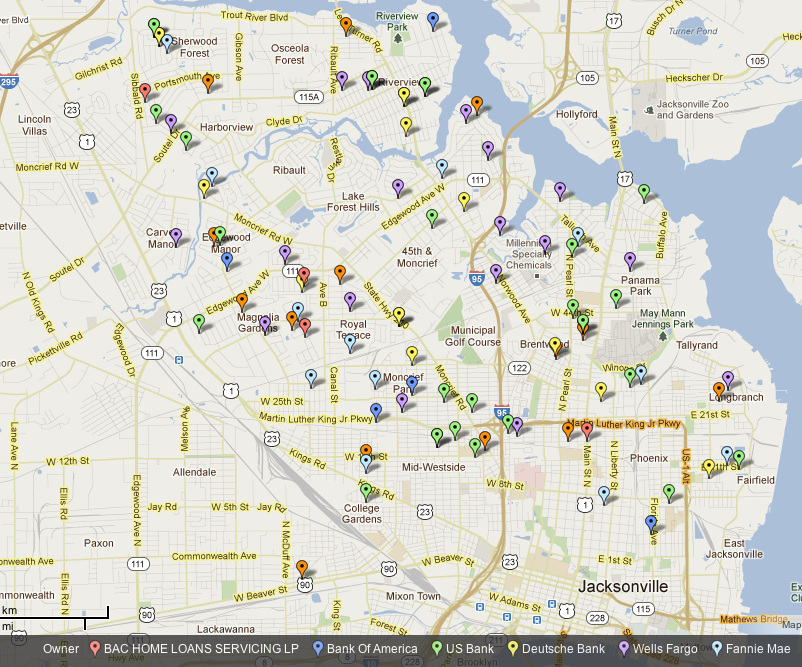 And yes, the two latest maps show the same zip codes: 32206, 32208, 32209.
Lynn Szymoniak has sent lists of recent foreclosure sales by Bank of America in West Palm Beach. Of 32 sales in March, only 6 were for more than $100,000. 7 were for $100 and and an additional 6 were for less than $10,000. She said in most cases these prices would considerably exceed the final sales price.
More analysis of this type would shed more light on the prospects for housing in various markets. Of course, that is probably the last thing brokers and banks want.