Stray parakeet tells Japanese police where he lives Raw Story
Pythons Swallow Whole Deer in Florida, $6 Million Tab Bloomberg. A wonderfully inept headline.
Wall Street escort reveals how the clients she flatters are 'really small and bad in bed' Daily Mail (May S). I can't resist: 1. A hooker should probably not expect men visiting her to be good in bed, they are there to be done, not to do her. But 2. Mr 0.1%'s shopping view of matrimony says that these men probably carry similar attitudes in bed towards their significant others….
How work boredom is the new stress… and it affects everyone from office workers to those on the Afghan frontline Daily Mail (May S)
NEW STUDY PREDICTS FRACK FLUIDS CAN MIGRATE TO AQUIFERS WITHIN YEARS Catskill MountainKeeper (hat tip Aquifer)
Chen appeals to US Congress for help Financial Times
U.S. Highlights Concessions From China in Talks New York Times
Draghi predicts 2012 eurozone recovery Financial Times. What is he smoking? I want some.
Water Guns Banned, Handguns Allowed at GOP Convention ABC
Mitt Romney's Neocon War Cabinet Nation
Mitt Romney's Partner in Crime: Ed Conard's Unintended Consequences Dean Baker, Firedoglake (Carol B)
Too Hot Not to Notice? Bill McKibben, Tom Engelhardt
Three Step Plan to Completely Fix the Judicial Crisis Jon Walker, Firedoglake
Unmasked: Meet The FBI's Bridge Bomb Plot Snitch Smoking Gun (May S)
US Health Care Still Radically More Expensive Yet Not More Effective Firedoglake
A glimpse into Medicaid's future Incidental Economist (Aquifer)
Economists' Malign Influence on Taxes Lee Shepperd, Forbes
Small US banks unlikely to repay bailouts Financial Times
Schneiderman may be redeeming himself: Eric Schneiderman sues racehorse nonprofit Democrat and Chronicle and Bank Loan Bundling Investigated by Biden-Schneiderman: Mortgages Bloomberg. Notice the Bloomberg piece indicates this is taking place outside that super duper Mortgage Fraud Task Force.
Banks face tougher trading capital rules Financial Times. A backdoor Volcker Rule. There may be hope for regulators yet.
For Craftsmen, Fragile Lifeline From Craigslist New York Times. Wow.
Can Occupy Wall Street Replace the Labor Movement? Bloomberg (Joe Costello)
* * *
D – 127 and counting*
"If you can't eat their food, drink their booze, screw their women and then vote against them, you have no business being up here." –Jesse M. Unruh, on lobbyists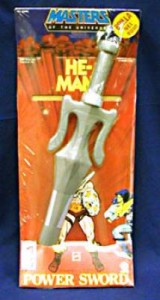 Robama: Whacking OBL "most important single day". (To be fair, Robama whipped for TARP and sold out on retroactive immunity for the telcos for warrantless surveillance under FISA "reform" while he was only President presumptive.) For a generation, the country went about its business with thousands of nuclear missiles aimed at it, and now, suddenly, whacking an unarmed guy in a bathrobe whose own organization exiled him to the boonies because they didn't want to hear his crazy talk any more is the greatest act of raw courage since He-Man raised his Power Sword for the first time. It makes me sick. Then again, T.S. Eliot scholars give Robama high marks. So there's that.
Obomney: Everybody's giving America's Favorite Dog Lover (down, Rick!) advice. Obomney reacts to Robama instead of putting him on the defensive. (And I can't believe I'm linking to Philip Anschutz's house organ.) Obomney needs better branding. Obamney needs to learn how to tell stories. "I met a guy who worked for the city and he was working, I think, in the landscape division for the city." A guy. This pudding has no theme!
As the R losers bow out, Shepard Smith wanders off the reservation: "Politics is weird and crazy." Loser Bacham says Obomney can never win "because his policy is the basis for Obamacare". Yep, the Ds stole the R's clothes on HCR! Warren continues to flail. Ron Paul is still winning caucuses, so the RNC tries to muscle the state parties. Green's Stein in Portland ME advocates a debt jubilee for student debt, and free higher education, like the GI bill.
Below are lists of the top five bundlers for each legacy party Presidential candidate. Yes, Corzine bundled for Robama, and an LPS employee bundled for Obomney, but they're not in the top five. I used two tools: Open Secrets for the bundler list, and Muckety for the bundler links. Open Secrets explains that "Bundlers are people with friends in high places who, after bumping against personal contribution limits, turn to those friends, associates, and, well, anyone who's willing to give, and deliver the checks to the candidate in one big 'bundle.'" Muckety "maps the paths of power and influence" with a nifty interactive tool. (Click one of the bundler links below to try.) Each bundler listed below is linked to a Muckety page that shows their connections. They are listed in order of lifetime contributions since 1990, a better metric for influence than a single campaign. Rs reveal only bundlers who are registered lobbyists, so I have linked to the lobbying firm. Ds reveal individuals, so I have linked to the individual. Enjoy!
Robama: Jeffrey Katzenberg (DreamWorks Animation): 2,059,292.00; Peter Buttenwwieser (Peter L Buttenwieser & Assoc), $1,714,632.00; Paul Egerman (Escription Inc), $1,488,650.00; Peter Q. Thompson (Ariel Capital Management), $1,473,789.00; Wayne D. Jordan (Jordan Real Estate Investments), $1,454,453.00.
Obomney: Ogilvy Government Relations, $1,013,008.00; Altria Client Services, $658,589.00; Fierce Isakowitz & Blalock, $453,431.00; Ogilvy Government Relations, $230,400.00; Barnes and Thornburgh, $137,729.00.
And here's a list of issues that neither legacy party candidate is running on:
1. The restoration of Constitutional government, in particular the First and Fourth Amendments
2. Breaking up the TBTF banks
3. A Debt Jubilee (though there are rumblings of student debt)
4. Extending Medicare to the general population
5. Lowering the age of eligibility for Social Security**
6. Concrete policies to end to war on women (Robama)
7. Ending the empire
Oh, and 10% nominal (20% real) DISemployment as far as the eye can see. Can't both these guys lose?
— Horse race-related tips, links, hate mail to lambert
* 127 days 'til the Democratic National Convention ends with a collective ritual of tearful effacement by D operatives in Bank of America Stadium, Charlotte, NC. Yeah, I feel like that guy in 127. Who doesn't? Cross-posted to Corrente.
** How about we get all those elders who lost their retirement savings or homes to the kleptocrats out of the workforce so the young people can get jobs?
Antidote du jour: