The Laughs Were on Her, by Design New York Times
Robots to Rule the World? Taking All Jobs? Replace Women? Michael Shedlock
How Google autocompletes 'why is?' question about news outlets and media people Jim Romenesko (Lambert)
WikiLeaks and Free Speech Michael Moore and Oliver Stone, New York Times
The War in the Shadows Chris Hedges
China's July electricity usage rises MacroBusiness
Grexit looms again MacroBusiness
E.C.B. Rejects Speculation About Its Bond-Buying Intentions New York Times. So much for believing rumors from Der Spiegel. But we do have this: Germany backs Draghi bond plan against Bundesbank Ambrose Evans-Pritchard, Telegraph
EU Probes Cigarette Deal That May Have Aided Syria Wall Street Journal
UN Investigator to US: End 'Conspiracy of Silence' on Drone Strikes Common Dreams (furzy mouse)
Judge questions new curb on detainees' lawyers SCOTUSblog (Lambert)
Investors in Health Care Seem to Bet on Incumbent New York Times. Further proof of ObamaCare as pork to Big Pharma and insurers.
'Americans For Inequality' Facebook Group Endorses Romney-Ryan Ticket Huffington Post (Warren B)
Krugman Slams Newsweek's "Unethical" Obama-Bashing Cover Alternet (furzy mouse)
Buffett's Move Raises Red Flag Wall Street Journal (Joe Costello)
Uncle Sam Needs YOU for a Bailout: 6 Reasons Another Big Banking Crisis Is Coming Our Way Alternet
Citi chief rejects calls for bank splits Financial Times. Duh!
Good due diligence is defined by the deals you walk away from John Hempton (Richard Smith)
Warren Pollock and Ann Barnhardt On the Increased Risk to Customers In the US Financial System Jesse (Francois T)
Why So Few Mega-Credit Card Class Action Settlements? Adam Levitin
ART CASHIN: A Gigantic Cauldron Of Geo-Political Risk Is Bubbling Clusterstock
Top Marginal tax rates: 1916-2011 Barry Ritholtz (furzy mouse)
* * *
lambert here:
D – 20 and counting*
"… and laugh At gilded butterflies, and hear poor rogues Talk of court news …" –William Shakespeare, King Lear
Occupy. Coalition to March on Wall Street South: "For the next two weeks leading up to the March on Wall Street South on Sunday, September 2, we will release at least one video each day featuring an organizer from our Coalition who lives, works, and calls Charlotte, NC or a nearby city home." … CMWSS: "'This is a safe, permitted, family-friendly demonstration that we're building,' said organizer Ben Carroll." … CMWSS Solidarity Center: "Solidarity Center will serve as a place for several local organizers to meet and network with other activists and hold workshops before and during the Democratic National Convention." …. Occupy Tampa: Ariel Fernandez helped organize Occupy Tampa and did the same with Occupy St. Petersburg. "I'm 33, and everywhere I go, everything I do, I know there could be a camera on me. People who go to these events, they can't act out because the whole world is watching. There are eyes on you."
IA. Polls: "The final count of corn kernels cast by 2012 Iowa State Fair visitors: 39,714 for Romney, 32,502 for Obama. I'm surprised it was that close. "
LA. Corruption: "[F]ormer Mayor Ray Nagin has been subpoenaed to appear before a grand jury later this week. In June, a former city contractor said the former mayor took a $50,000 payoff and free granite for his family's business." … Media critique: "[S]ome of the seven people arrested in a fatal shootout with LA deputies have been linked to violent anarchists on the FBI's domestic terrorism watch lists, a sheriff said. [T]he suspects were heavily armed adherents to an ideology known as the 'sovereign citizens' movement." AP, FBI: Clever up. Anarchists and "sovereign citizens" are like chalk and cheese.
MA. Voting: "[MA AG] Galvin explained that he felt an investigation by the DA's office was necessary because in the course of his office's investigation into reports of hundreds of absentee ballots requested on the behalf of unsuspecting residents, many of whom were registered Ds." … Money: "In January, Warren and Brown agreed to a voluntary enforcement system to keep interest groups from running ads aimed at influencing the election. If an outside group runs a [non-print] advertisement, the campaign that benefits must pay a penalty to charity. [W]hen two groups spent small sums on Brown's behalf, [Brown quickly donated] $1,000 and $34,545 checks [and] helped erase doubts that the candidates would comply."
MI. Corruption: "A MI State Police detective said he believed House Speaker Jase Bolger and state Rep. Roy Schmidt may have conspired to commit perjury when they recruited a fake D candidate to run for a Grand Rapids House seat, records obtained by the Free Press show."
NV. Voting: "U.S. District Court Judge Robert C. Jones will hear Townley v State of Nevada. This is the lawsuit over "None of the above" (actually, in Nevada, it is "None of These Candidates"). Plaintiffs argue that if that [if] NV is going to have a 'NOTA' then if 'NOTA' gets the most votes, no one is elected."
NY. Fracking: "Cuomo's administration is pursuing a plan to limit the controversial drilling method known as hydraulic fracturing to portions of several struggling New York counties along the border with PA [Broome, Chemung, Chenango, Steuben and Tioga], and to permit it only in communities that express support for the technology." Sacrifice zones. … Fracking: "A group of 76 lawmakers sent a letter to Cuomo today asking him to ban the recycling of wastewater before allowing any drilling in the state, among other concerns." … Protest: "Over 100 people, organized by the left-leaning Community Voices Heard, marched on the suburban residences of Gov. Cuomo and Senate Majority Leader Skelos to protest the state's inaction on proposals to raise the minimum wage and tighten the state's campaign finance laws."
OH. BoF: "Akin is currently in Ohio at the offices of Rex Elsass, Republican media consultant. Elsass is also John Kasich's campaign media consultant and was paid nearly ten million dollars by Building a Better Ohio to help protect Senate Bill 5."
TX. Horticulture: "The low watering requirements are just one reason why Hermann Park intends to install its third pocket prairie. Meanwhile, the second is being renovated to feature a walking path and signs with QR codes so visitors can find out information on the plants with their cellphones."
VA. Land use: "'We would like the officials of the Greater Richmond Chamber, Venture Richmond and the Richmond Flying Squirrels to understand that there will be no baseball stadium or any other sports venue constructed on the land where hundreds of thousands of African women men, children and even babies were sold like chattel animals in order that the wealthy white businessmen of that era could profit from their unpaid labor and suffering."
WI. Ryan: "[Rob] Zerban thinks he has what it takes to supplant Ryan [who's running for VP and for re-election in the district]. He cites his impoverished childhood, in which he ate "government cheese" and relied on federal loans to fund his higher education. Zerban ran two food service businesses, retiring at age 40 for a career in public service. … Public goods: "A Burlington Area School District Board member has been censured for commenting that 'school personnel were like cattle and should be struck with a 2-by-4 so as to get their attention,' according to board meeting minutes."
WY. Fracking: "A former researcher who says he left the Colorado School of Mines due to pressure from the oil and gas industry has now lost his university job in Wyoming after an industry association complained to his superiors about comments he made about fracking."
Outside baseball. Drones: "It's a national census for government drone usage, and we need your help." … Market state: "[Teach for America] was launched to serve public schools so poor or dysfunctional they couldn't attract qualified teachers [and] now sends fully a third of its recruits to privately run charter schools, many with stellar academic reputations, flush budgets and wealthy donors." … Fracking: "[C]ompanies with cash needs — such as Chesapeake Energy Corp. and Encana Corp., and others including Cecil-based Consol Energy Inc. and Downtown-based EQT Corp. — [have shifted] more focus to liquid-rich [ethane, propane and butane] areas." … Ethanol: "The governors of NC and AR asked the [EPA] last week to temporarily waive the U.S. quota on ethanol made from corn, because the worst drought in 50 years has driven corn prices higher and hurt livestock producers who depend on the grain for feed." …. Go die: "While the unemployed population has fallen by less than 10 percent in the past year, the [unemployment] insurance rolls are down by nearly 25 percent."
Grand Bargain™-brand Cat Food watch. VA interview: "[OBAMA: ] 'Ds have to understand we're going to need some additional spending cuts, and Rs have to understand we're going to need some additional revenues.' By Sept. 6, the Obama administration will issue a report to Congress about how the cuts would be implemented." Off the table: Aircraft carriers "that do the job," SEALS. Not mentioned: Medicare, Social Security.
The trail. What It Takes: "Mix chicken broth mixture and turkey with spaghetti. Top with remaining cheese. Bake for 1 hour 15 minutes in the preheated oven, until surface is lightly browned." The final step in "Mike" Dukakis's recipe for turkey tetrazzini. Go read. … Polls: "Obama, who in 2008 became the first African American elected president, maintains a slight lead over challenger Romney in the battleground states likely to decide the election, 47%-44%. That's better than his standing in the non-battleground states, where Romney leads 47%-45%." … Money: "Obama's campaign and the Democratic National Committee ended July with $126.9 million left in the bank, a notable disadvantage for an incumbent president compared to Romney's $185.9 million, including money stocked away by the national GOP."
Conventions. Deciding: "18.1 million voters decided their votes at the time of the 2004 conventions and 26.3 million decided then in 1988."
RNCcon. Pre-positioning: "Yet [Mayor Bob Buckhorn] also rarely speaks of the convention without mentioning security and his concerns about 'anarchists' provoking violence. He and other officials have scrutinized reports from past conventions, a recent NATO conference in Chicago and other high-profile events." Another D mayor…. Protester housing: "Closest to the action is Romneyville, a hive of mostly pink tents set up on N Tampa Street. Bruce Wright, who runs the site under the flag of the Poor People's Economic Human Rights Campaign, said he expects the 30-person camp to grow to up to 300 people when the convention arrives. A few miles away is the Occupy Tampa site, at the Voice of Freedom Park in West Tampa, owned by strip club proprietor Joe Redner."
DNCon. Streaming: "Protesters during the Democratic National Convention are by law allowed to photograph, videotape and audio-record anything in plain site, without restriction, said city attorneys during an online forum Monday night. The only instance where it could become a problem would be if someone's photography or videography were impairing police from making an arrest on a third party, [City attorney] Newbold said." Interesting detail. … The terrain: "Police are confident the layout of the city will be their biggest asset (convention-related activities will take place in the heart of the [Charlotte] business district, which is flat and ringed by expressways)." … Unions: "Sanitation workers picketed outside the Government Center. Some workers said they hope national activists would pressure the state to repeal its ban on collective bargaining by public employees.
Romney. Squee: "After the closing prayer, which asked for God's guidance through the rest of the day, Mr. Romney wiped his eyes." John 11:35. … Mr. Warmth: "The campaign aides are determined to overcome perceptions that Mr. Romney is stiff, aloof and distant. So they have built one of the most intricate set pieces ever designed for a convention ." Alrighty then. … Voting: "Like the purloined letter pinned prominently in plain sight, what Romney's really hiding might be something more mundane: the home address written on the top of the tax form. Tax returns require taxpayers to state their residence address. So here's the question: did Romney put his son's basement's address on the returns he filed in 2009 and 2010? Or did he truthfully use his real (non-Massachusetts) address, thus implicating himself in voter fraud?"
Obama. Squee: "The newest photo of the Obama family was released on Monday, of the Obama family going to church on Sunday here. Malia and Sasha are growing up; the girls are back from a month at a New Hampshire summer camp."
Akins flap. So dire Obama holds a presser: "[OBAMA: 'Male politicians] shouldn't be making decisions on behalf of women for their health care decisions or qualifying forcible rape versus non-forcible rape. Those are broader issues and that is a significant difference in approach between me and the other party.'" … The timing, Lynn Sweet: "The remark puts Rs up and down the ticket on the defensive to start the week as the Ds are pushing out the science-defying comment of the MO lawmaker." … The timing: "We'll see if this is a one-day story or the beginning of a pre-convention political firestorm." … Firestorm: "Kansas City's KCTV5 replayed Akin's comment twice and interviewed a rape victim at the top of the 10 p.m. news: "I heard that comment, and I just began to shake," the rape victim says, her face off-camera." … Best headline EVAH: "Akin rape comment doesn't help GOP with women, experts say" … A gold star for trying: "[CONNIE MACK: ] "Like Joe Biden's comments last week, I find Todd Akin's comments made Sunday to be just as outrageous and offensive." … Withdrawal: "The MO deadline to withdraw from a ballot is 5 p.m. Tuesday." … Defenestration: "[JOHN CORNYN (NRSC chair): "Over the next 24 hours, Congressman Akin should carefully consider what is best for him, his family, the R Party, and the values that he cares about and has fought for throughout his career in public service." … Even Karl Rove: "Crossroads GPS said on Monday that it would withdraw a new slew of ads on the MO Senate race." … Even the Tea Party Express: "He should step down and give conservatives a chance at taking back the Senate in November." … Refenestration: "Just before 8 p.m. Eastern time[, Akins tweeted:] 'I have just begun to fight and I'm in this race to the end!'" … Polls, PPP (D): "[O]nly 6 percent of R women polled intend to vote for McCaskill and that although 75 percent of voters say Akin's comments were 'innappropriate,' most still will vote along party lines." … Best laid plans: "The R party needs to win a net four seats to gain control of the Senate. It had identified Missouri as an easy target."
* 20 days until the Democratic National Convention ends with haggis for everyone on the floor of the Bank of America Panther Stadium, Charlotte, NC. PA has 20 electoral votes.
* * *
Antidote du jour: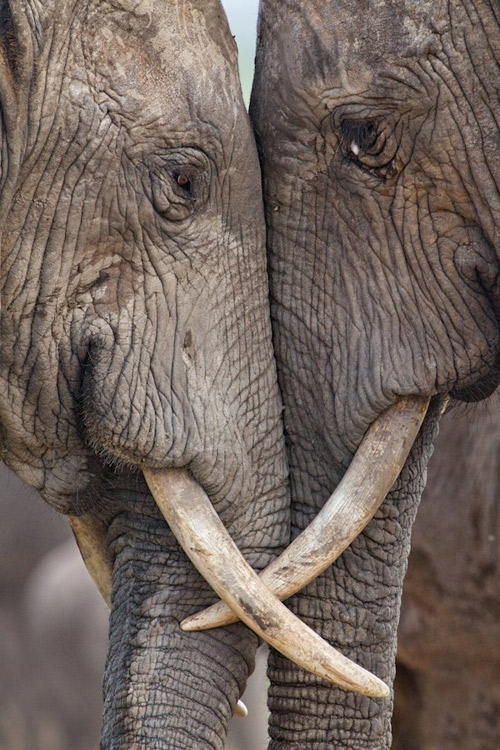 And a bonus. Some people in OWS are looking for simple, effective ways to counter anti bank reform messaging. Do you like this sort of thing? Do you think it's effective?