Cat recovering from NH barn fire has pig to thank Associated Press
This dung beetle's air-conditioning unit is crap. No, really Discovery. Another Richard Smith anti-antidote.
FDA probes deaths linked to Monster Energy drinks Raw Story. The FDA lapse here is terrible. Caffeine is extremely toxic. We just happen to get highly diluted doses in coffee and tea.
Town's Passion, Retired Doctor's Concern New York Times. While we are on the subject of health risks….
Strip-Club Fees Aren't Tax Exempt, N.Y. Top Court Rules Bloomberg. The fact that they had enough dough to take an appeal this far undermines the idea that they merited an arts exemption.
Lorca earthquake 'caused by groundwater extraction' BBC
The Continuing Tragedy of L'Aquila Understanding Uncertainty (Richard Smith)
On Mexico City's flat roofs, tiny gardens help feed families, provide an urban respite McClatchy (Lambert)
More on China's PMI MacroBusiness
Is China Still a "Currency Manipulator"? Ed Donlon, EconoMonitor
Oldest Auschwitz survivor dies aged 108 AFP
Golden Dawn adopts the Nazi salute YouTube. Nikki: "At the end he says, as he gives the salute first with one arm then with both, "these are clean hands, these are not dirty hands". (Note that the word I am translating as 'dirty' is also used for the stench of garbage.)"
Malaria returns to crisis-torn Greece Telegraph
Uruguay plans to legalise marijuana under state monopoly Guardian (furzy mouse)
The IMF and the End of Austerity Ann Pettifor, Huffington Post
HOW COLONEL GADDAFI AND THE WESTERN ESTABLISHMENT TOGETHER CREATED A PANTOMIME WORLD Adam Curtis, BBC
Mourdock: Rape Pregnancies 'Something That God Intended to Happen' TPM
Joe Klein's sociopathic defense of drone killings of children Glenn Greenwald
Nine Things to Remember During the Iran Section of the Presidential Debate Tonight Wide Asleep (furzy mouse). Still useful even though clearly from yesterday.
Robert Waldmann: Romney Suffers from CEO Disease Brad DeLong
Japan Is Not A Good Example Of How Deflation Typically Plays Out Stoneleigh
Nightmare on Electric Vehicle Street OilPrice
Saturated Fat: McDonald's to Revisit 'Dollar Menu'; Reflections on Same Store Sales and Commercial Real Estate Michael Shedlock (furzy mouse)
Insight: Nevada struggles with dark side of Macau casinos' growth Reuters (Richard Smith)
Hedge fund manager donates $100M to Central Park in largest gift ever New York Post. Debra C via e-mail:
So John Paulson, the man who made billions shorting RMBS's that he chose to fail, is donating 100 million dollars to the Central Park Conservancy. For plutocrats, it's a twofer or threefer. Underfund the public sphere, like funding for parks for everyone. So that they fall apart. Create a private entity like the Conservancy so that private persons can come to the rescue of the foundering public enterprise. Destroy the public sector through undertaxation and then have the private one ride to the rescue of the incompetent and inefficient public sector

They get lots of social kudos for doing "good" and also get to prove once more the utter uselessness of government and public ownership and control of public space.

In THIS case, though, how the donor got rich enough to give away $100,000,000 has a bloody trail that might be uncovered.

Because Paulson didn't give 100 million dollars. The people and institutions he scammed with his scheme THEY gave 100 million dollars.
The Social Economics of Thorstein Veblen Michael Hudson, EH
Eurozone crisis as it happened: Greek leaders fail to agree on austerity package as markets slide Guardian and US results raise fresh fears for economy Financial Times. I had wanted to post on this. It's feeling like we have finally hit an inflection point where faith in the ability of central banks in keeping economies and markets afloat is fading. And per this: Firms Don't Share Consumer Optimism New York Times, retail is always the last to figure things out…
* * *
lambert here:
Mission elapsed time: T + 46 and counting*
Regular campaign coverage — of all sorts and conditions of campaigns — will resume tomorrow.
* Slogan of the day: Resolutely Destroy All Enemies Who Dare To Encroach Upon The Romney!
* * *
Antidote du jour (martha r):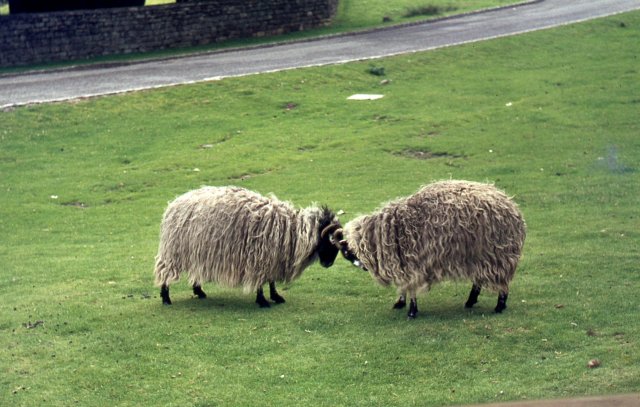 And a bonus antidote: