Nowhere to put your aging parents? Install them in a granny pod in your backyard (but you might lose your inheritance) Daily Mail
Isabelle Dinoire: Life after the world's first face transplant BBC. She is very brave.
Whale Shark Rescue YouTube (Robert M)
Could a Newly Developed RNA-Based Vaccine Offer Lifelong Protection From Flu? Medical Daily
Saxo Bank warns of 2014 Australian recession MacroBusiness
China's ubiquitous ghost cities FT Alphaville
Meanwhile, in Japan… Tim Duy
Eurozone agrees deal with IMF to cut Greek debt by €40bn Telegraph
Banking union: If Ireland were Nevada Daniel Gros, VoxEU
'We Reacted Immediately to Symptoms of Crisis' Der Spiegel (Swedish Lex). On Iceland.
A Move Made During The Middle Of The Crisis Showed Why Mark Carney Is One Of The World's Greatest Central Bankers Clusterstock
Clues to Carney's thinking Financial Times. I'm told Carney really understands bank operations.
New Bank of England Governor Mark Carney's wife: an eco-warrior who says banks are rotten Telegraph. She may be an anti-materialist, but it looks like her hubby nevertheless gave her a really serious opal necklace, displayed in one of the Telegraph pix. So she's not completely of the macrame and granola school.
Morsi signals compromise over Egypt decree crisis Guardian
Why Israel Didn't Win London Review of Books
White House warns of $200bn consumption fall Financial Times and Fiscal cliff failure would hurt Christmas spending, White House warns Guardian. No change in body language, Obama wants his deal by year end, no matter how bad a deal it is for anyone other than the 1%.
What It Was Like To Be A Woman At Goldman Sachs In The 1990s Clusterstock
Down But Not Out: Yahoo! Readers Share Their Stories of Unemployment and Job-Hunting Yahoo. Joins the Gawker series on unemployment…
Antidote du jour (martha r):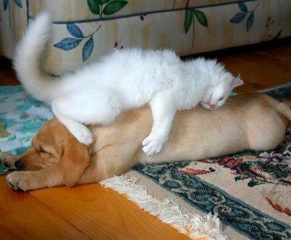 Since that one is small, you get a bonus: