Dear patient readers,
I'm juggling keeping normal blogging up along with soldiering on with the Bank of America series. Although I have only one more piece planned, that one requires additional sleuthing. In the meantime, more whistleblowers are surfacing (I'm continuing to interview them) and that may add a post or two beyond what I had originally envisaged. I'm really tired (and actually I've been pretty sick for over a week, didn't even leave the apartment for three or four days). I may be a post short tomorrow.

And what was it with you guys with Links yesterday? Lambert had a great set but there were hardly any comments. Were you boycotting because you didn't like yet another camouflaged owl?
Tortoise 'survives in locked store room for 30 years' Telegraph
Homing pigeon 'Bermuda Triangle' explained BBC (John M)
Bullet kills driver after 'freak rebound' off boar ConsumerReports (Robert M via Paul Kedrosky)
Vegetarian Diet Cuts Heart Risk by 32%, Study Says Bloomberg
Will Your Waiter Give You the Flu? Mother Jones. A hidden cost of low labor bargaining power.
China Averts $482 Billion in Local Bank Defaults via Massive Rollover Scheme; Extend-and-Pretend Chinese Style Michael Shedlock (furzy mouse)
Chinese hacked us, says New York Times Guardian
Rupert Murdoch's Twitter slap-down has big implications – and not just for News Corp editors Independent (Chuck L)
Banks mis-sold more than 90pc of rate swaps Telegraph
Mis-sold swaps may cost UK banks billions Reuters (Richard Smith)
Italy risks political crisis as MPS bank scandal turns 'explosive' Ambrose Evans-Pritchard, Telegraph. Implicates both Draghi and Monti. What fun!
German Retail Sales Plunge In December Clusterstock. Hhm. Germany was supposedly doing not so badly, but apparently Germans don't think so.
Julian Assange | Sam Adams Awards | Oxford Union YouTube. Lamber has a transcript….but he didn't think readers were interested enough for it to be made into a post. if you tell me otherwise, we can run it.
Political Power Needs to Be Used New York Times. Editorial. The willful blindness of Good Dems continues to amaze me. Obama did not want filibuster reform. He didn't want it because he wants to be able to blame the Big Bad Rs for selling out his base. That is his plan, not the result of a lack of will or foresight. Notice the lack of agency in this piece? "Democrats" not "Obama".
Jobs Deficit: Austerity Politics Threaten Obama's Economy Huffington Post. When we see this type of headline somewhere beyond the HuffPo (and the New York Times on its liberal credential burnishing days) we might be getting somewhere. But no one is worried: 2013 Sequestration Likely To Happen Despite Ominous GDP Report Huffington Post
Pro Gun Rights Crowd Packs NY SAFE Act Meeting in LaFayette Syracuse (bob)
Don't mind the helicopters, it's just practice, Miami-Dade police say Miami Herald (furzy mouse)
Money Issues Drive Down Law Schools' Applications New York Times. This is a sea change.
Exclusive: JPMorgan bet against itself in "Whale" trade Reuters. This came out last year but amusing to have the spotlight on this again.
Economic Recovery is Impossible Whilst Oil and Gas are Risk On Assets OilPrice
Don't Expect Consumer Spending To Be the Engine of Economic Growth It Once Was Big Picture
Surprise! Citi Economic Index Flashes Warning Signal WSJ MarketBeat
US house prices lift. But for how long? MacroBusiness
Martin Pfinsgraff Named Acting Head of Large Bank Supervision OCC. One head has rolled. Looks like a big time demotion dressed up nicely to aid in job search. The old head oversaw the foreclosure reviews.
GDP falling again Jim Hamilton, Econbrowser
What's wrong with this picture? Sober Look
Lessons for Entrepreneurs in Rubble of a Collapsed Deal New York Times
Banks Don't Commit Fraud; Banksters Commit Fraud: Response to Yglesias Randy Wray, EconoMonitor
Hitler came to power 80 years ago. I remember it like yesterday Guardian
Crap detection 101 NewsTrust (Lambert)
Antidote du jour (furzy mouse):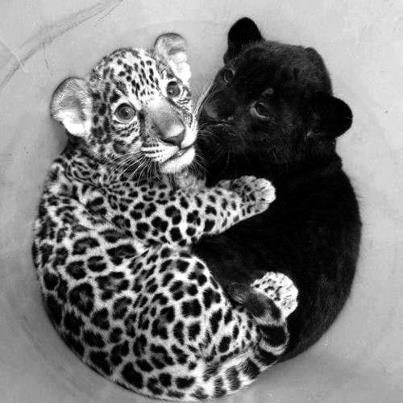 Bonus antidote (Clive). This video is amazing. The shards of ice shown in the video are in some cases three times taller than the Empire State Building.