Capitalism is so broken it can't be fixed Paul B. Farrell, Marketwatch. Odd last paragraph, then.
A government at the mercy of events Martin Wolf, FT. "[I]t is not clear what a rating for a sovereign that borrows in its own fiat (government-made) money actually means."
White House releases state-by-state breakdown of sequester's effects WaPo. $85 billion? Expensive theatre tickets. Especially for Off-Broadway.
Sequester Threatens Top-Secret Military Research Alan Grayson, FDL
THE DIGITAL 50: The 50 Hottest People In Online Politics Business Insider
Unsuspecting Movie Stars Follow Fake Red Carpet Into Back Of Kidnappers' Van America's Finest News Source
Oscars protest by visual effects workers over Life of Pi Guardian
Muddy Waters Secret China Weapon Is on SEC Website Bloomberg
Failure By Design Another Word for It
One of America's First Nuclear Plants Leaking Radioactive Waste Oilprice.com
Survey: No nuclear plants meet new safety standards Asahi Shimbun
Recycling Radioactive Metals Disputed Consortium News (furzy mouse). But the products got glowing reviews!
Karzai orders US special forces out of Afghan province Independent
U.S. Drone and Surveillance Flight Bases in Africa Map and Photos Public Intelligence
Gibbs: I was told not to acknowledge existence of drone program as Obama press secretary Yahoo News (Valissa). "Most open and transparent in history." They're just laughing at us, aren't they?
Why the Euro Crisis Isn't Over WSJ
The Shortgage of Bulgarians Inside Bulgaria A Fistful of Euros
The rise of Europe's far-right voices Al Jazeera. Good data, terrible interactive.
Crash Course in Demagoguery: New Book Traces Education of Adolf Hilter Der Spiegel
Surviving AIDS, but Not the Life That Followed Times (Arts)
A Tent City for Fun and Profit Times (Sports). Read to the end.
Half of Detroit property owners don't pay taxes Detroit News
Compound Interest and Wealth Accumulation: It's Not As Easy as You Think Retirement Researcher Blog
Britain's colonial shame: Slave-owners given huge payouts after abolition Independent (Cf. Louis CK).
Head of the Dragon: The Rise of New Shanghai Design Observer
Pistorius case brings South Africa gun culture to global spotlight CNN
San Bernardino County Sheriff's Department: Putting the "South" in Southern California NSFWCorp
Firefox takes on smartphone powers Apple, Google Reuters
Google gadgets and glasses Semantics and Data Mapping
The possibility of political pleasure: David Graeber at TEDxWhitechapel  (video)
Loudness Equals Power – Onion Talks – Ep. 2  (video)
* * *
Readers: I (moi lambert, and not Yves) will be in "the city" for Occupy Data (sign-up; detail) this coming Friday and Saturday at CUNY. I'm also going to go out to dinner with some of my fellows from Corrente in Chinatown, Friday, March 1, at 7:30PM. So, (a) if any NC New Yorkers know the best cheap Chinese restaurant of the moment in Chinatown, please let me know in comments. And (b) if any NCers want to come, you're invited! (And please contact me here, so as not to clutter the comments.) Again, Yves won't be there, and cannot, indeed should not, be cajoled about it!
* * *
Antidote du jour (furzy mouse):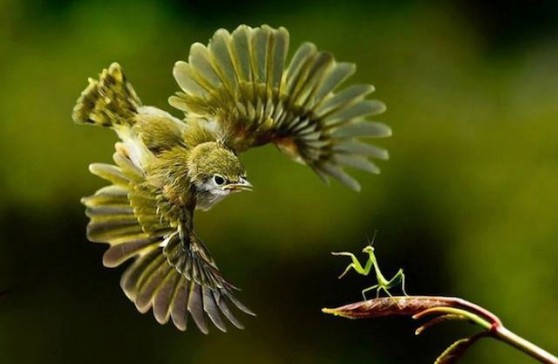 <