Finance Expert Saves Struggling Zoo By Firing All Employees, Getting Rid of Cages Onion (Lambert). He's advising Walmart.
Fattest countries in the world revealed: Extraordinary graphic charts the average body mass index of men and women in every country (with some surprising results) Daily Mail (May S)
Record-High Antibiotic Sales for Meat and Poultry Production Pew
Canadian firm eyes Boulder for factory to make marijuana-infused tea Denver Post
It's good to be good: 2011 5th annual scientific report on health, happiness and helping others Stonybrook. The problem I have with these studies is that they assume causality. How about "well adjusted people who have enough spare capacity (money and time) in their lives volunteer"? Why wouldn't you expect people like that to live longer? And what about this "helper's high"? When I volunteer, it just makes me depressed, as in it puts me face to face with the problem and I see how little difference my efforts make. So it's better, say, feeding the homeless a meal than not. You did something around the margin. But there's still homeless and they'll be hungry again in six hours. (I suppose reading to the blind or bringing food to the stay at home elderly is a bit less inherently sad, but you get the idea).
The Internet Is Making Us Poor Clusterstock
Solar Trash Cans Save City Millions NBC 10 Philadelphia (Carol B)
US warns North Korea of increased isolation if threats escalate further Guardian
As North Korea Blusters, U.S. Worries About Quieter Risks New York Times
Assange prosecutor quits while accuser sacks lawyer The Age (Lambert)
After Cyprus, how many more crises can the euro survive? Guardian. Pratley hazards an answer.
After Cyprus, euro zone will slip into depression MarketWatch (Carol B)
Letter from Central Bank of Cyprus, February 2013 Yiannis Mouzakis
Iraq and Afghanistan wars set to be the most expensive conflicts in U.S. history with a $6 trillion price tag Daily Mail (May S)
How George Bush won the war in Iraq – really! Greg Palast
Turkish police fire teargas at protesting Syrians in refugee camp; many wounded Reuters (May S)
Domestic drones and their unique dangers Glenn Greenwald, Guardian
You Have the Right to Remain Silent, But … Counterpunch (Carol B)
President Obama considering putting social insurance cuts in his budget Daily Kos. Kossaks finally admit to themselves what is really going on. But even then they tone it down! Notice the URL of the piece: http://www.dailykos.com/story/2013/03/29/1197888/-President-Obama-likely-to-put-social-insurance-cuts-in-his-budget versus headline. That's a sign the headline was changed after the article was posted (or saved in the backstage).
SAC's Steinberg Indicted as Probe Gets Closer to Cohen Bloomberg
As Bitcoin Becomes Billion Dollar Market America Moves For Crackdown DSWright, Firedoglake
Consumer Comfort in U.S. Declines for a Second Straight Week Bloomberg
Walmart's CEO Paid 1,034 Times More Than The Median Walmart Worker: PayScale Huffington Post (Carol B)
Why Is Socialism Doing So Darn Well in Deep-Red North Dakota? Alternet (Carol B)
Why Are Big Banks Going To War With A Federal Judge? Dave Dayen, National Journal
How Memes Are Orchestrated by the Man Atlantic (Lambert)
"Capitalism Never Solves Its Crisis Problems; It Moves Them Around Geographically" Gaius Publius, Truthout (May S)
Antidote du jour: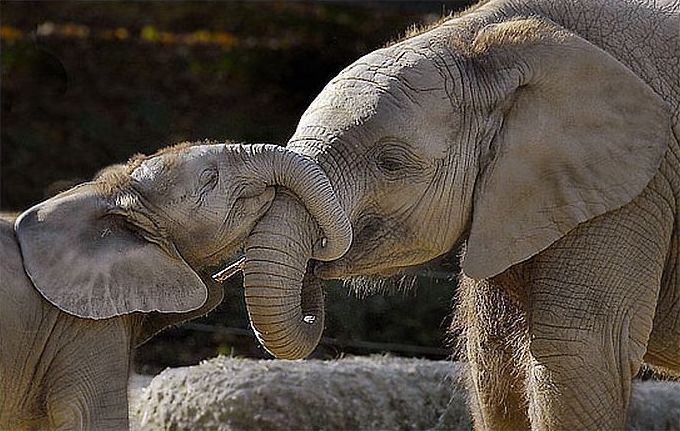 And a bonus: