Clip from Robert Johnson, former Senate Economist, Executive Director of the Institute for New Economic Thinking, and a Senior Fellow and Director of the Global Finance Project at the Roosevelt Institute, and transcribed by The Transcriber, who added commentary. Originally published at Corrente.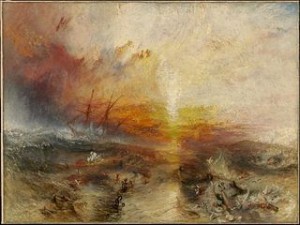 Lambert here: Yes, the metaphor is a little different from Johnson's But not all that different.
* * *
Jesse's Café Américain post on Jeffrey Sachs included an additional YouTube, Robert Johnson on Oligarchy, at the 2012 Impact Festival in New York. Well matched:

Filmed July 25, 2012
Posted by DeepDishTV

Transcript

Robert Johnson: I think the, call it the oligarchy now is audacious. They don't really care if they're legitimate. There was a time – you know, I always hear Jurgen Habermas was paraphrased by saying, "Legitimate if you can, coerce if you have to, and accommodate if you must." And I think we've gone past – I almost started, this was really eerie because we didn't compare notes – I almost started my discussion about John Ralston Saul's book, The Unconscious Civilization, and I think we've gone beyond – I'm grateful we have gone beyond the unconscious civilization. A lot of people don't buy the package anymore that's emanating from those corporations you talked about.

But there is a sort of, "Okay guys, you're mad, how are you going to stop me?" mentality at the top. Now I'm going to say that that fight has to happen, but there's also, you know, they always talk about Marx and capitalism, capitalists versus labor. A lot of the interesting fissures in a system are intra-capitalist conflict, and right now, I guess the way I'd put it in a metaphor is it feels like there are an awful lot of the elite that know this system is not wholesome, and they're all standing on the deck of the Titanic looking in each other's eyes, and they're asking a question with their eyes, "Are we going to help this navigator? Are we going to help this captain get off the ice? Or are we going to get the food and the jewels from the safe and put them in our lifeboat?" And my sense is that most of them are trying to get stuff into their lifeboat, and that system isn't going to cohere. And in that dysfunction there is opportunity.
* * *
Lambert here: I'm not a worse is better kind of guy. However, as far as "How are you going to stop me?" I'd say we've been in that power relationship before, if not this exact situation, and we've come out on the other side, and better. There's always no alternative. Until there is. I've run this Thomas Nast cartoon once, but here it is again: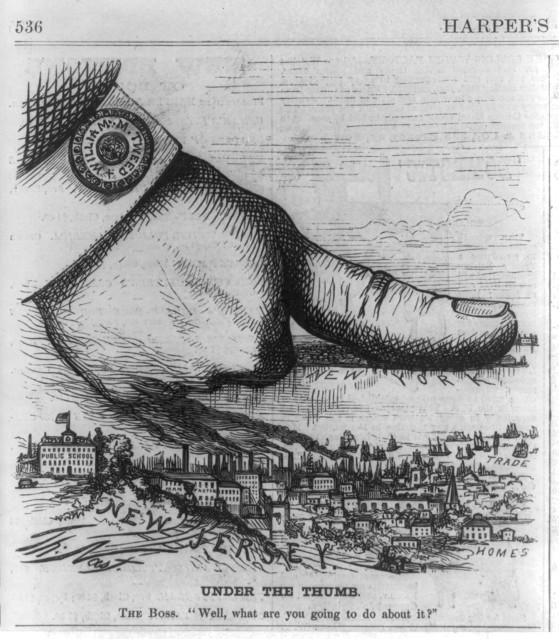 Caption: UNDER THE THUMB. The boss: "Well, what are you going to do about it?"