PLAGUE of SEX CRAZED MONSTER GRASSHOPPERS to hit East Coast The Register (Dr. Kevin)
Solar Power Plug Socket Turns Any Window into a Charger OilPrice
A Quantum Computer Aces Its Test New York Times (Ricard Smith)
Coke acts to fend off obesity criticism Financial Times
Microsoft has just blown its oldest trick John Gapper, Financial Times
Druckenmiller: Australian dollar to fall hard MacroBusiness
Deadly fire in Bangladesh factory BBC. And an update on the death toll in the factory collapse: nearly 900.
China may not overtake America this century after all Ambrose Evans-Pritchard, Telegraph
The EU's Out-Of-Control Intelligence Services (That Don't Exist) Wolf Richter
Hawking boycotts Israel conference BBC
US officials blocked rescue effort while Benghazi burned, Congress told Guardian
Defense secretary worries sexual assault in military nearing a tipping point Christian Science Monitor
Obama Did It for the Money TruthDig (Richard R)
How little-known judges could thwart Obama's climate plans Grist
Homeland Security CIO resigned this week Washington Post
House Moves To Gut Derivatives Regulations Again Firedoglake (Carol B)
Another ex-Wilmington Trust officer guilty of fraud Philly (Paul Tioxon)
VIDEO: Cooper Union Students Take Over President's Office, Hold Vote of No Confidence (Update) Village Voice (Lambert)
Reinhart and Rogoff publish formal correction Financial Times
FBI Internet Wiretapping Is A Cyber Security 'Disaster Waiting To Happen' Clusterstock
The dark side of home schooling: creating soldiers for the culture war Guardian. I haven't gone looking, but I bet no US MSM outlet has the nerve to touch this issue.
UPDATED: Heritage Report Author: Hispanic Immigrants May Never "Reach IQ Parity With Whites" Media Matters. This sort of stereotyping, sadly, has a long history. For instance, Irish immigrants were widely seen as intellectually deficient in the mid-1800s.
8th Grade Student: Why So Much Advertising on Pearson Tests? Diane Ravitch (inverness)
The IIF implodes Felix Salmon
Big Banks Push Back Against Tighter Rules Wall Street Journal
What Do U.S. College Graduates Lack? Professionalism Bloomberg
The Customer Service Problem at McDonald's Is a Symptom of a Much Bigger Problem Stranger (Lambert)
Antidote du jour: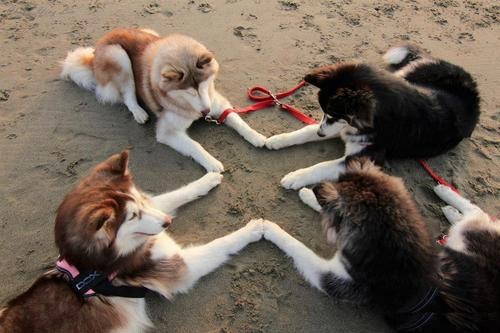 And a bonus (Chuck L). I particularly liked this video: