India Recognizes Dolphins as Non-Human Persons warp9, Firedoglake
Alzheimer's blood test edges closer BBC
Scientists Seek to Rein In Diagnoses of Cancer New York Times
Finding Better Doctors by Tracking Prescribing Habits Patient Safety Blog
Apple investigates new claims of China factory staff mistreatment Guardian
What Happens When the Oil Runs Out? OilPrice
European Parliamentarians Call for Bradley Manning's Freedom (David Swanson)
Manning verdict expected Tuesday Guardian
Japan suffers industrial output drop Financial Times
Serco: the company that is running Britain Guardian
Personality cult built around Egypt's top general Associated Press
BANK OF CYPRUS DEPOSITORS LOSE 47.5 PCT OF SAVINGS Associated Press (martha r)
Jenkins on Barclays' need for £12.8bn Robert Peston, BBC. Peston: "…the Prudential Regulation Authority is actually saying that the bank had been somewhat reckless?"
Big Brother is Watching You Watch:
An Obamacare scorecard Columbia Journalism Review
Balko Stands His Ground Mark Ames, Yasha Levine NSFW
MOTOWN DOWN John Cassidy, New Yorker
Exclusive: GOP donor's school grade changed Associated Press (martha r). Lambert: "Charters = Corruption. Film at 11."
The Congressman Formerly Known as Crazy Slate. I managed to miss this….
Michael Hastings Crash Caught On Surveillance Camera – New Footage YouTube (Deontos)
BP warns Gulf spill costs will exceed $42.4bn Telegraph
U.S. Higher Education Enrollments, Falling Behind Mark Thoma
Mortgage Company Sued for Giving Bonuses to Employees who Steered Homeowners to Bad Deals AllGov (martha r)
Bank Revenues Surge on Trading Over What Fed Will Do Bloomberg
The Increasing Leverage of Daniel Tarullo American Banker (ALS)
Woman Awarded $18 Million In Credit Report Case Against Equifax digtriad. I love this result….but wait to see what happens on appeal. If it isn't overturned and she's left with upper six figures or more, this will lead to big and badly needed changes at the credit reporting agencies.
Colorado attorney turned whistle-blower alleges foreclosure abuses Denver Post (Harry Shearer). This confirms what this blog and others on the foreclosure beat have been saying for some time, and was confirmed by the Bank of America whistleblowers. But as much as the confirmation is useful, this all has a "too little, too late" feel to it in terms of practical outcomes.
Why Tom Friedman Is the Ayn Rand of Our Times Alternet
How we became what we are today. See some dark origins of the New America and The secret, simple tool that persuades Americans. That molds our opinions. Fabius Maximum (Chuck L)
FED STUDY: We Conservatively Estimate That The Financial Crisis Cost Us Up To $14 Trillion Clusterstock. Andrew Haldane did a back of the envelope calculation a few years ago, assuming output losses were permanent, and the low end of his range was 1x global GDP. This is a US only look, so Haldane is looking more and more right with every day. And the implication was that given the costs of these losses, there was no way you could tax banks enough to recoup the damage. You'd need to prohibit them from engaging in dangerous activities.
The Logical (and Coming) End to the US Empire Counterpunch (Chuck L). Be sure to read the para that starts, "Regarding the scarcity of resources issue"
Antidote du jour: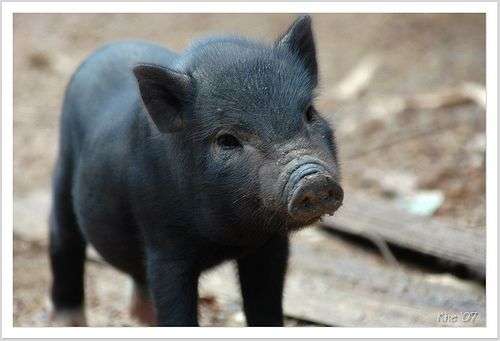 And a bonus dog video (martha r)