LEARN TO CODE SWITCH BEFORE YOU LEARN TO CODE Anil Dash (Lambert). A really important piece about a lot more than software.
Deformities, sickness and livestock deaths: the real cost of GM animal feed? The Ecologist (furzy mouse)
Lobotomy For World War II Veterans: Psychiatric Care by U.S. Government Wall Street Journal
Bloomberg Reporters Compensation Business Insider
Post-Apartheid Economic Policy in South Africa: Putting Mandela's Legacy in Perspective Triple Crisis
Ikea toy wolf becomes Hong Kong protest symbol Hong Kong. Notice the big uptick in protests: Thailand, the Ukraine, Singapore, Hong Kong, Cordoba…and Yorkshire Regiment soldiers jailed for sit-in protest
EU Wrangling: Berlin Plays It Safe on Banking Union Der Spiegel
Top U.S.-Backed Commander in Syria Run Out, U.S. Officials Say Wall Street Journal
U.S. Suspends Nonlethal Aid to the Syrian Opposition New York Times
US fears Rouhani and hardliners are playing 'good cop, bad cop' Financial Times
Obamacare Launch
Drone Nation. Infographic.
Aviation schools prepare for boom in drone jobs Associated Press (Lambert)
Ryan-Murray Budget Deal Announced To Remove Defense Cuts DSWright, Firedoglake. Carol B: "Chalmers Johnson did say he thought any serious attempt to rein in the MIC would end in a coup."
Republicans in House warming to budget deal Washington Post
The War Over Austerity is Over. Republicans Won. Kevin Drum
Occupy the SEC's Volcker Rule Role Wall Street Journal
Regulators face heavy Volcker burden Financial Times
More than two million Americans on verge of screw job because unemployment aid not in budget deal Daily Kos
Hindus join Satanists demanding equal placement on Oklahoma capitol grounds Raw Story
Billions of Tax Dollars Later, No New Jobs for New York David Cay Johnson, TaxAnalysts (Wendy)
The Job Report Mirage Counterpunch
The Awful Service Jobs Replacing Skilled Labor Alternet (Carol B)
Fed Message to Be Muddled If Aid to Unemployed Expires: Economy Bloomberg
Blinder and the Banks Dan Kervick, New Economic Perspectives. Scary that a former Fed vice chairman doesn't get how bank reserves relate to lending.
Long Island Foreclosures Spur Looters Amid Home Limbo Bloomberg
Central banking's elitist swap clubs Bangkok Post (furzy mouse)
J.P. Morgan to Pay $1 Billion Over Madoff Criminal Probe Wall Street Journal. The DoJ wants you to believe that a deferred prosecution agreement is the same as actual prosecution.
Lament of the plutocrats: Why Wall Street is fed up Politico. Ready your barf bag.
MMT: Often imitated, never duplicated Economonitor
Socialism: Converting Hysterical Misery into Ordinary Unhappiness for a Hundred Years Corey Robin (martha r). Today's must read.
Antidote du jour: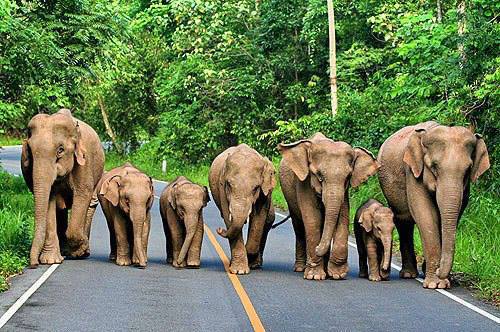 And a bonus from furzy mouse (a video, so email readers need to visit the site). The YouTube label says otherwise, but his husky is clearly trying to say something to the parents, not the baby.