This is one of the few years when I've announced the blog's birthday on a timely basis. I'm usually so distracted that I forget until after the fact.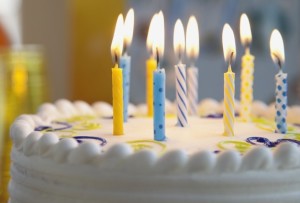 Many people have contributed to the success of the blog over the years. One of the things that helped early on was that people at higher traffic sites, like Felix Salmon, Mark Thoma, Tanta at Calculated Risk, Cactus at Angry Bear, and the folks at FT Alphaville took interest in us. We've also been fortunate to have great writers and contributors over the years, see the Bloggers tab for details. Of them, Ed Harrison and George Washington were particularly generous while we were working on ECONNED; in more recent years, Matt Stoller, Dave Dayen, Richard Smith, Philip Pilkington, and of course Lambert have been mainstays.
But some critical collaborators have been correspondents, like Entirely Random (who put us on to Magnetar), MBS Guy, Adam Levitin, Tom Ferguson, Marshall Auerback, Scott Frew (who sends us more investment research than we can read), and numerous attorneys in the foreclosure space, with Bubba Grimsley and Nick Wooten first putting us onto that issue before it was hot, and later important experts including April Charney, Max Gardner, Abigail Field, Matt Weidner, Tom Cox, Lisa Epstein, and Michael Olenick.
We've also been fortunate to have been able to contribute in a small way to promoting Modern Monetary Theory and are pleased to see the writers associated with UMKC, including Randy Wray, Stephanie Kelton, Scott Fullweiler, Bill Black, Michael Hudson, Dan Kervick, Michael Hoexter, Devin Smith, Joe Firestone, and Rob Parenteau make serious inroads on mainstream economics. And more recently, we've also had whistleblowers give us important accounts, such as the nine who came forward early in late 2012 and early 2013 to tell us of widespread abuses at Bank of American and PNC of the supposed "independent" foreclosure reviews mandated in an OCC settlement. We also have many people who send us helpful links; regular readers see that furzy mouse, Carol B, Chuck L, Deontos, Robert M, and John L are among our mainstays. I'm sure I've missed some important names, so please don't take offense at an early AM oversight!
We want to extend particular thanks to the NC commentariat. When I started this blog, I had wanted to have an active and high caliber comments section. I have no idea how that came to pass but I've very pleased to have such engaged and thoughtful readers. It makes a huge difference in keeping a blog that never sleeps like this one going to have an interested audience and get feedback (even when it's less positive than I'd hoped!).
I'm hoping in the upcoming year to get out and about more. Lambert will be coming through NYC on his way overseas, so we will have a meetup in Manhattan Wednesday January 8 for drinks, details to be determined (anyone who can suggest a suitable venue, ideally readily accessible by subway, please speak up in comments). I've been asked to speak in Atlanta and have yet to firm up dates, but that will probably be before March, and I'll alert readers and see if we can arrange a session there. I'm also looking to go to San Francisco much later (closer to Memorial Day) and the UK, and if that pans out, I hope to meet or catch up with some of you in person.
Cheers, and wishing you all a fun holiday season and all the best for 2014!