Mouthwashes 'can raise risk of heart attack and strokes': Antiseptic gargles kill good bacteria that help keep blood pressure down Daily Mail
Interplanetary dust particles could deliver water and organics to jump-start life on Earth Science Daily (FM)
Exclusive: Bank of America's trading practices have been probed, filing shows Reuters. Ho hum, bad apples, mistakes were made, cost of doing business.
Why are US corporate profits so high? Because wages are so low Macroscope, Reuters
Listen up, talking heads: Upward mobility isn't the answer Salon. Kirsten Gillibrand a "luminary on the left"?!
We Can't Afford to Leave Inequality to the Economists HBR
Ignore Davos man Macrobusiness. And the suit he rode in on.
Solutions to H20 pollution elude officials in Cabot gas field Five years after blast, Pa officials continue tests in Dimock Shale Gas Review
Emerging Markets Meltdown
Gold Mint Runs Overtime in Race to Meet World Coin Demand Bloomberg Luxury
British Green Party Calls for Public Control of the Money Supply David Bollier (JL)
Security Check Firm Said to Have Defrauded U.S. Times. Note that Serco, picked by the administration to handle ObamaCare processing and support, committed exactly the same kind of fraud in the UK. So, it's not the principle, it's payback because the "security check firm" passed Snowden.
ObamaCare Launch
Percentage of Americans lacking insurance drops in January LA Times. "[Gallup's] numbers cannot conclusively determine whether the new law is responsible for the trend toward greater coverage."

Little-known aspect of Medicaid now causing people to avoid coverage WaPo. Of course, NC readers have known for months that estate recovery turns Medicaid into the functional equivalent of a lien on your estate if you're over 55 — and that you're forced into Medicaid, so you have no choice in the matter.

Implementing Health Reform: December Data On Medicaid And CHIP Applications And Eligibility Determinations Health Affairs. As usual, incomplete data.

Insurance company, not ACA, fell short Springfield News-Leader

AHA plans to fight CMS' 'two-midnight rule' this year Modern Healthcare. Codes are political.

The Next Health Care Reform Matt Yglesias, Slate. Not single payer, of course. Nurse practitioners, more doctors via immigration and training.
Tom Daschle: Obama needs to 'show energy' in State of the Union address The Hill
Noonan: The Sleepiness of a Hollow Legend WSJ
Thrill of Obama Home Visits Fades for Americans Cited at Events Bloomberg
What two magazine covers can tell us about Clinton '16 Chris Cilizza, WaPo. 2016 – 2014 = 2. Kill me now.
Raw Data: It's Elites Who Drive Polarization, Not the Working Class Mother Jones
The case for working less Piera
"If I Didn't Sell Drugs, I'd Be Dead": What It's Like to Lose Unemployment Benefits Mother Jones. System D.
Brian Chesky: The 'Sharing Economy' and Its Enemies OnlineWSJ. If you're renting whatever to a stranger for money, that's not "sharing."
Big Brother Is Watching You Watch
In the wonky weeds with Marcy – more on Obama's spy speech, three days later Corrente

'Google outed me' ZDNet
Egypt revolt still 'worth it' despite turmoil Al Jazeera
Thailand protesters block early election vote BBC. The South and Bangkok, not completely.
Cambodian police clash with protesters Asian Correspondent
Philippines and Muslim rebels reach agreement BBC
IHI to start mass-producing disaster lifeboats Nikkei Asian Review (FM)
Creating Tastier and Healthier Fruits and Veggies with a Modern Alternative to GMOs Scientific American
The Future of UI and the Dream of the '90s Medium
'We Saved the World': WWI and America's Rise as a Superpower Der Spiegel. First time as tragedy….
Mourning a Maestro Counterpunch. Claudio Abbado.
Antidote du jour: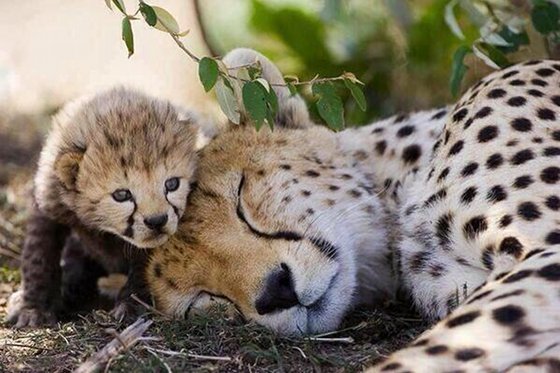 Claudio Abbado bonus track. Readers more musically literate than I am are invited to leave other links in comments.