Quokka Baby Animals (Lambert). Apparently similar form factor to a koala but nicer personality. Would be an antidote except picture quality not quite up to snuff.
Kelud and Sinabung: Indonesia's Two Erupting Volcanoes Atlantic. Now these pix are remarkable….
Bitter cold turns caves on Great Lakes into stunning ice sculptures – in pictures Guardian
Climate change is here now and it could lead to global conflict Guardian. Lambert: "Front page, banner headline."
Termite robots build the future Financial Times
Graphene's love affair with water: Water filters allow precise and fast sieving of salts and organic molecules ScienceDaily (Chuck L)
Prodigy Network Crowdfunds and Crowdsources Design for New 17 John "Cotel" in Downtown New York City inhabitat (furzy mouse). World class ugly exterior is not a promising start.
Silk Road 2 Hacked, All Bitcoins Stolen – $2.7 Million Deep Dot Web (furzy mouse)
Bitcoiners Destroy Their iPhones After Apple Removes Wallet From App Store IEEE Spectrum
Spinning wheels and shaky deals Steve Keen
US blind to barbs in Japan defense plan Asia Times
Rice farmers to get payments next week, Yingluck assures ThaiVisa (furzy mouse)
Eurozone exceeds hopes in recovery Financial Times
Roots of Bosnian Protests Lie in Accords of 1995 New York Times
Emerging-world fashions that change with the seasons Mohamed El-Erian, Financial Times
Big Brother is Watching You Watch
European Parliament Committee Says No To TAFTA/TTIP Deal Without Respect For Data Privacy … TechDirt (Deontos). The European Parliament is less powerful than Congress, but at a minimum, this legitimates criticism of the deal by other elected officials.

Snowden stole co-worker's password, NSA memo alleges CNET. Notice the redefinition of the word "stole."

Debate: Was Snowden Justified? Former NSA Counsel Stewart Baker vs. Whistleblower Daniel Ellsberg Democracy Now
Obamacare Launch
Obamacare Launch
The Obamacare 'Bailout' Conservatives Don't Want to Talk About Bill Moyers

Still Needed: Obamacare Fix for 20 Million Working People Huffington Post

Obamacare woes pit Democrats against Democrats in liberal states Washington Times
U.S. ambassador nominee gaffes prompt uproar Washington Post
Just How Much Do Republicans Hate Unions? American Prospect
Volkswagen workers reject UAW Politico. This is a really big deal defeat.
FHFA says Fannie and Freddie still take on risky mortgages Law360 (Deontos)
Will US civil liberties survive the Occupy trial? Guardian
A season finale for America's long-running cable drama Economist
We Need Real Competition, Not a Cable-Internet Monopoly New Yorker. Lambert: "Really? Why not just turn cable into a public utility?"
A Bigger Comcast May Beget More Deals New York Times. NC readers figured that one out already.
State reconsidering crude oil transportation applications Capitol Times
The new Dust Bowl: 'epochal' drought hits California's Central Valley Telegraph
In drought-stricken Central Valley, Obama calls for cooperation Los Angeles Times. Lambert: "Heaven forfend water should be treated as the common pool resource it is [ducks]."
Solitary Confinement in California Prisons: What Pelican Bay Prisoners Weren't Allowed to Say to Legislators Kevin Gosztola, Firedoglake (Chuck L)
How One Billionaire's Idea To Give Rich People More Votes Is Already In The Works ThinkProgress. This was most decidedly not a joke.
A return to the old game of second-guessing FT
Feds won't enforce money-laundering laws against banks doing business with pot stores Sacramento Bee
HSBC, BofA Reach Forced-Insurance Accords, Lawyers Say Bloomberg
Occidental to Re-Evaluates Its Role in Commodities Trading Wall Street Journal. Hahaha, remember Andy Hall, the supposedly astonishingly successful energy trader that had to lead Citigroup? We said the fact that he didn't start an independent hedge fund and had trouble getting anyone to pick him up was a strong sign that his profits were dependent on exceptional leverage he got at Citi (counterparties allegedly gave his unit terms he would get nowhere else) and concentrated information flows. If Hall was still bringing in big bucks, there would be no conversations about his role.
McClatchy-Marist Poll: American dream seen as out of reach Belleville News-Democrat. "Everybody plays more or less by the same rules: 14%; Different rules for well-connected, people with money." Although tracking data on this result would be interesting.
"Foreclosure Rebound Pattern": Foreclosures SUDDENLY Jump 57% in California (And Soar In Much Of The Country) Wolf Richter
Antidote du jour. A little late but still fun: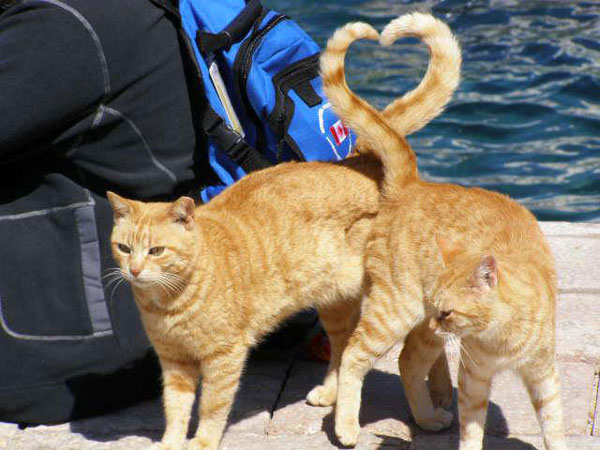 And a bonus: