[Again an excess of links; I blame Ukraine. Yves should be back, full force, in the near future! –lambert]
Scientists discover why people cannot do multiple tasks simultaneously Asahi Shimbun
Bank Oversight: Europe Stressed by Approaching Stress Tests Der Spiegel
A Chilling Forecast for Bank Profits John Carney, WSJ
Americans Shut Out of Home Market Threaten Recovery: Mortgages Bloomberg
Fed chair vows to 'do all that I can' to boost weak U.S. economy Reuters
ADP, purchase apps, ISM The Center of the Universe
A Depressingly Simple Explanation For The Weak Recovery Joe Weisenthal, Business Insider
Bernanke's $250,000 fee for speech puts him near top of food chain MarketWatch, WSJ. It's an ill wind…
Stockbrokers Fail to Disclose Red Flags WSJ
Did the "Bitcoin CEO" Just Commit Suicide? Not So Fast. Slate
Global Unrest
Live Ukraine BBC

Ukraine crisis: Crimea MPs vote to join Russia BBC

John Kerry Sits In Shadows Of Kiev Café Awaiting Woman Known Only As Dasha The Onion

EU freezes assets of ousted Ukrainian leader and 17 others Reuters. Wowsers.

A long, hard slog Economist. "[A]sset recovery is a long-drawn-out process." Presumably for the assets Obama wants to threaten, then?

Ukraine crisis: Blows for west in bid to counter Moscow FT

Russia Today Anchor Liz Wahl Quits Live On-Air (Video) Hollywood Reporter

Why Putin Doesn't Respect Us Thomas Friedman, Times. Lordy!

Ukraine: Ashton Phonecall On Maidan Snipers Moon of Alabama

Putin Isn't Crazy, He's KGB Bloomberg
London is officially the favourite city of the mega-rich for the second year running with 4,200 residents owning assets of more than £18m Daily Mail
Rolls-Royce investigated in US over bribery claims Telegraph
3 Gulf Countries Pull Ambassadors From Qatar Over Its Support of Islamists Times
Development Fairytales: A Foreign Firm's Story in Senegal Oakland Institute. Corporate theft of Common Pool Resources.
IBM workers strike in China over terms of Lenovo takeover FT
US official questions Asia 'pivot', backtracks AP
Big Brother Is Watching You Watch
The Inverse of Oversight: CIA Spies On Congress Dan Froomkin, The Intercept

Outgoing NSA chief hints at 'media leaks legislation' Politico
Plan to End U.S. Control of ICANN Submitted to Brazil Meeting on Future of Internet Governance Syracuse University News
How the rise of mobile apps will help Apple, Google and Facebook kill the Internet as we know it Pando Daily. "It's easier to be led and harder to browse on a smaller device." How con-v-e-e-e-e-n-i-e-n-t.
Just How Doomed Are Congressional Democrats? Pretty Doomed Charlie Cook, The Atlantic. Hey, I've got an idea! Democrats! Stop sucking!
ObamaCare
Extending the Obamacare Cancelled Policy Moratorium––One More Contortion in the Pretzel Health Care Policy and Marketplace Review

ObamaCare Clusterfuck: CORRECTION: "Keep your plan" fix to be prolonged until just before the 2016 Presidential election (!!) Corrente
"Retirement Security in an Aging Society," or the Lack Thereof Baseline Scenario
NPR Tells US That Pew Expert Paul Taylor Wants to Promote Generational Conflict CEPR
FORGET THE 1% J.D. Alt
The Steampunk Future Revisited The Archdruid Report
Politics and the African-American Human Language Ta-Nahesi Coates, The Atlantic
Antidote du jour: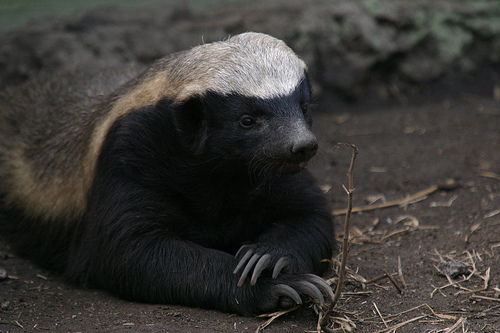 Bonus video (RS):