Dear patient readers,
I need to scold some of you.
1. The comments section is not the place to discuss site performance issues. We have a Contacts link that you folks seem to be ignoring. I suggest you learn to use it. Any future comments about site performance in the comments section will be deleted, since that is what it will apparently take to train you to communicate with us (the site admins).

2. The reason for the comments in 1 is that it is cumbersome for us to track you down from the comments section, plus virtually without exception, the complaints do not provide enough information for us to do anything to address the issue.

3. We find in well over half of the cases where people are having performance issues, it is a user issue (as in they haven't purged cache or taken some other troubleshooting step). For instance, one person who complained twice yesterday is running an extremely underpowered old machine and has confessed in previous exchanges that they have trouble with a large number of other sites. But you'd never get that from reading their remarks yesterday. We are willing to tell you how to troubleshoot, but we don't like people denigrating the site when odds are decent that the problem is not what they think it is.
Now you can buy a $60,000 remote-controlled dragon, because why not? GizMag (furzy mouse). You too can play at being Danerys.
Game of Thrones: the women of Westeros Guardian. So how many GOT stories will we see between now and the season launch in April?
Japan accepts court ban on Antarctic whaling BBC
Why I've ditched statins for good Telegraph (martha r)
Climate inaction catastrophic – US BBC
All Public Comments Are Welcome. Then What? New York Times (Michael C). This is a harbinger of what will become sadly routine: the use of algos or "big data" to supposedly make an unassailable point, when a common-sense understanding of the information being analyzed shows that it's biased, so the analysis is a "garbage in, garbage out" exercise.
Forget Bitcoin, African E-Money Is the Currency-Killer Business Insider. Also bear in mind Google is planning to get into the money transfer business.
Ex-president Jiang urges Beijing to curb anti-corruption drive Financial Times. Because it might rattle some of the elite! Sound familiar?
China factory data hint at stability Financial Times
France Joins in Europe's Rightward Drift Keith Humphreys (MacroDigest)
New troika deal sets Greece range of targets but no immediate austerity measures ekathimerini
Total Breakdown in Myanmar's Arakan State Council for Foreign Relations
Ukraine
Will Vladimir Putin Bolster the Eurozone? Jean Pisani-Ferry, Project Syndicate

Nato to decide new steps on Ukraine BBC

NATO to Discuss Ukraine as Russia Pulls Some Troops Back Bloomberg
Health Website Failures Impede Signup Surge as Deadline Nears New York Times. "Surge" is no longer an auspicious word.
WASHINGTON: After more than a century, a jewel of ocean research targeted for closure McClatchy. Chuck L: "More devolution."
Voting For Neoliberal Democrats As The Lesser Of Two Evils masaccio, Firedoglake (Carol B)
U.S. Regulators Say Oil Industry Withholding Data on Rail Crashes OilPrice
Senators Criticizing Conflict of Interest Disclosure Surrounding OSHA Ruling Receive Timely Contributions from Rule's Opponents MapLight. Headline is awfully wordy, but trust me, the piece is short and meaty. Or you can read the Raw Story version: Chemical industry-funded senators want to hide chemical industry funding of studies
Ryan Unsuited to Lead 'Adult Conversation' About Poverty Bill Moyers
AP Re-Used Three-Year-Old Article on Torture Report David Swanson
Private prisons, not kids, getting 'gift' Arizona Central
Cuomo's budget deal puts charter chains over New York City's special needs kids Daily Kos
Did America Lose Its Libido in the Recession? Bloomberg. Wow, notice the insistence on looking for historical parallels, when historically we've never had the young as the target market for non-dischargeable debt, aka student loans. Although a crappy job market for college grads does not help either. Plus I have also heard young people discuss the ethics of having children, as in doubting whether it is ethical to subject humans (by giving birth to them) to the world we are going to have 50 years from now.
Michael Lewis Tries to Tell You That the Rigging of Equity Markets is News. His book is nevertheless showing the true colors of some commentators.
Fault Runs Deep in Ultrafast Trading Andrew Ross Sorkin, New York Times

Michael Lewis's flawed new book Felix Salmon

The Wolf Hunters of Wall Street New York Times. If you are curious, the Lewis extract
FBI Investigating High-Speed Trading Wall Street Journal. Story curiously coincides with release of Michael Lewis book. The SEC has bizarrely allowed co-location to take place, which they knew created unequal access to the market. However, this article says the FBI is looking into front-running, which is a slam-dunk securities law violation.
Piketty Swings for the Fences (and seems to miss, consensus appears to be the book's data is really useful but you need to take the economic discussion with a fistful of salt).
Kapital for the Twenty-First Century? James Galbraith, Dissent

Everything wrong with capitalism, as explained by Balzac, "House" and "The Aristocats" Quartz (Lee)
US companies' overseas cash hits $947bn Financial Times. But this story is misleading in that the funds are overseas only in the tax sense. For instance, Apple's former $14 billion horde was in banks in the US.
Stocks On Speed: Leverage Spikes, As Does Risk Of Crash (Look At That Insane Chart!) Wolf Richter
Do "Too-Big-to-Fail" Banks Take On More Risk? New York Fed
Antidote du jour (jfg):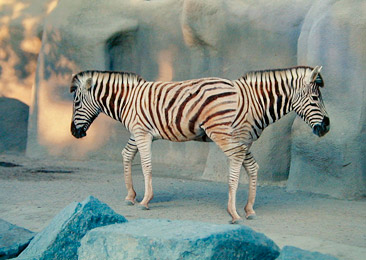 And a more conventional bonus image (Lawrence R):