SF readers: Please come to our CalPERS hearing this Friday, May 2, 2014, 9:30 a.m., Superior Court of California, Department 302. That's on the third floor of 400 McAllister Street, San Francisco, CA 94102 (map).
Green heron uses bread as FISHING BAIT to catch dinner Daily Mail
Unusually Intense El Nino May Lie Ahead, Scientists Say Mashable
Exclusive: The Extended Donald Sterling Tape Deadspin
Follow the Money: Gretchen Morgenson on Wall Street Times Insider. GM ♥ NC.
Treasuries Irresistible to America's Banks Awash in Record Cash Bloomberg
Encouraging signs that 2014 M&A spree is the real deal FT
Cheap Euroloans at a high cost Le Monde Diplomatique
BREAKING: Sources say Toyota fleeing CA, taking 5,000 jobs to more business-friendly Texas Pando Daily
Recovery Has Created Far More Low-Wage Jobs Than Better-Paid Ones Times. Film at 11.
With no federal water, pot growers could be high and dry McClatchy
Maine has what businesses want: H20 Boston Globe
White House: U.S. will sign defense accord with Philippines in hours before Obama arrives in Manila McClatchy
Net Neutrality – Priority Check Another Word For It
Why the New Members of the FCC Are About to Kill the Internet Vice. More flexians.
Ukraine
Death of witness may stymie probe into Brazil dictatorship Reuters
Why Is Blackwater Helping to Train Brazil's World Cup Security? The Nation
Booming Britain running smoothly? Don't believe the hype just yet Guardian
Egyptian judge to rule on mass death sentence Reuters
South Korea's PM resigns amid anger over ferry response  Globe and Mail
China's crisis is coming – the only question is how big it will be FT
Big Brother Is Watching You Watch
Hillary Cracks the Authenticity Code The Atlantic
Warren hopes Hillary Clinton will run in 2016 Politico
Bob Schieffer: Romney may consider 2016 run if Jeb Bush doesn't WaPo. Please kill me.
US policy reform grinds to a halt ahead of midterm elections FT
ObamaCare
Behind the scenes, much of HealthCare.gov is still under construction Politico. 834s story #1. So how come Obama didn't summon Jeffrey Zeints to fix the back end, too?

Judicial Watch Sues HHS for Records on Obamacare Transactions Judicial Watch. 834s story #2.
NHS understaffing may have effect on baby mortality rate, says top doctor Guardian. Neoliberal war on health care is international.
When Less Is More: Issues Of Overuse In Health Care Health Affairs
The Next Plague: Alzheimer's Angry Bear. Then again: "One such suggestion was to require individuals to participate in a long-term care insurance program, similar to how the Affordable Care Act has structured regular health insurance participation by including an individual mandate." A hustle here, and a hustle there… 
Kindergarten show canceled so kids can keep studying to become 'college and career ready.' Really. WaPo
YoungHouseLove, Lorde, TinyHouseSwoon, My Girls The Confluence. Tiny houses are cool.
UNC historians demand answers about scandal involving the athletic department History News Network (see also).
Working class heroes Enlightenment Economics
GROAF & CONTRAKSHUN New Economic Perspectives. Hat tip allcoppedout for "groaf." Another meme — Propagated!
Mental Model: Complex Adaptive Systems Farnham Street
Antidote du jour: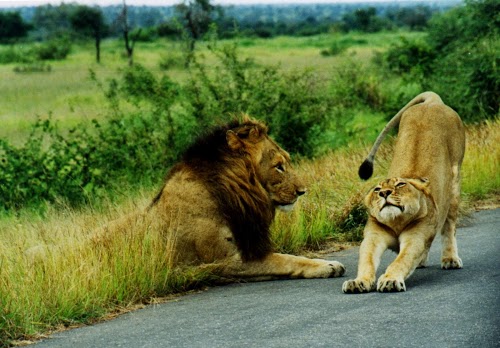 See yesterday's Links and Antidote du Jour here.