California readers: Please come to our CalPERS hearing or encourage CalPERS retirees in the Bay Area to attend. It's this Friday, May 2, 2014, 9:30 a.m., Superior Court of California, Department 302. That's on the third floor of 400 McAllister Street, San Francisco, CA 94102 (map). But be sure to check here after 2:00 PM PDT on Thursday! The judge may postpone the hearing, so double check that it is still on before you drop by. More explanation here.
World's best restaurants full of world's worst people Daily Mash
The rising cost of decommissioning a nuclear power plant Bulletin of the Atomic Scientists
Fifty Years of BASIC, the Programming Language That Made Computers Personal Time
Everything You Need To Know Before E-mailing The FCC About Net Neutrality Consumerist. And yes, please DO e-mail them! The plan is to crush the small and independent fry on the Web (except of course for shopping sites…)
I'm wearing Google Glass. I hate it. Washington Post
Flawed TPP trade deal a bridge too far MacroBusiness
Japan's manufacturing contracts for the first time in 14 months Walter Kurtz
China's Economy Surpassing U.S.? Well, Yes and No. WSJ Economics
China Has Accomplished Something In Global Trade Not Seen Since Colonial Britain Business Insider. Repeat after me: this is not a sustainable model.
More on China's weakening provinces MacroBusiness
Recovery in Europe? Angry Bear
Null points for EU's stress-test comedy Ambrose Evans-Pritchard, Telegraph
How the U.S. Created the Afghan War — and Then Lost It, The Unreported Story of How the Harqqani Network Became America's Greatest Enemy Anand Gopal, TomDispatch
Heavy security as Iraq goes to polls BBC
Kerry's Flap Should Prompt Reflection Counterpunch
Rio Olympics Preparations 'the Worst' New York Times
Ukraine
Big Brother is Watching You Watch
Details of Apple's Fingerprint Recognition Bruce Schneier. I cannot believe the public is about to cooperate with providing biometric IDs on a mass basis, particularly as the Supreme Court is about to rule whether cops need a warrant to get data off your smartphone. And I wonder what happens with this tech for people whose prints are so shallow that the old-fashioned ink prints don't register properly? That actually could be amusing (in a good or bad way) if the digital image for a small subset of people didn't match up with the prints they leave in the real world.

Supreme Court Is Wary of Warrantless Cellphone Searches Wall Street Journal. Fortunately, the Supremes might not be ready to give away the store…yet…

White House Makes Reassuring Noises On 0-Day Policy Just Security
Senate: Americans Don't Need to Know Drone Death Toll Guardian (RR)
An Imperial Scam Coming to Your State Soon Counterpunch Carol B)
Oklahoma inmate dies after 'botched' lethal injection BBC. Bad enough that we have a death sentence. We can't even execute people in a faux civilized manner. A firing squad would be vastly more human and would give the gun nuts a thrill. But I suppose the mangled corpse and the messy clean-up make that a no-no.
'Gun enthusiasts' stalk and threaten CEO after she develops weapon only owner can fire Raw Story (furzy mouse)
State Department Gives 87% of Afghan Funds to Only Five Recipients Peter Van Buren Firedoglake. You cannot make stuff like this up.
CBO Report Confirms U.S. Deficit Back to Normal Level Triple Crisis
Seattle Organizers Taking $15 Minimum Wage Battle to the Ballot Real News Network
Great news: InBloom is shutting down Cathy O'Neil. The public wins against the Gates Foundation.
Woman loses her home over $6.30 MarketWatch
Two Giant Banks, Seen as Immune, Become Targets New York Times. Puhleeze. Two foreign banks, BNP and Credit Suisse, and for offenses against the US government, as opposed to defrauding ordinary people: "…Credit Suisse for offering tax shelters to Americans, and the other against France's largest bank, BNP Paribas, over doing business with countries like Sudan that the United States has blacklisted."
Bank of America Pleads "We're Idiots, not Crooks!" Peterr, Firedoglake (Carol B)
eBay bringing billions back to US Financial Times
Settling the Bets of the Private-Equity Megadeal's Golden Age New York Times
Borrowers being driven to 'shadow banks' Financial Times. Remarkably credulous reporting by the FT, including quotes from obviously whiny bankers. As Michael Crimmins of Occupy the SEC noted via e-mail:
This is stenography hung around a news flash that the regulators are actually looking at compliance with 2013 guidelines.

Alternative lenders for highly leveraged deals were always going to step in. Nothing new there. That was part of the plan to push the backstopped banks into a more prudential direction.
Piketty's Global Wealth Tax Isn't Happening. Here Are Five Politically Realistic Ideas Instead. New Republic
Inequality: A Missing Perspective Pieria
Antidote du jour (Amolife):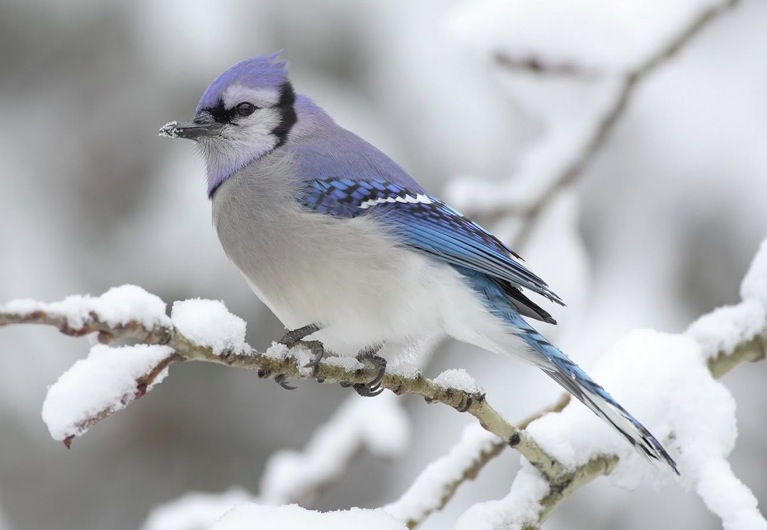 See yesterday's Links and Antidote du Jour here.