Richard Smith takes a victory lap in his pursuit of international scammers (he hounds lots of regulators, and finds they seldom take interest): Latvian pair behind firm named over Quinn payments Irish Times. The Quinn companies turn out to be connected to dodgy NZ Company registerer Glenn Smith, covered here. And And Glenn Smith is connected to GT Group (Taylor family) via stooge directors that they both use, e.g. Leah Toureleo of Vanuatu, see this link.
How the French begged Churchill to stop Britain's Prince Edward and Mrs Simpson collaborating with Nazis: Officials feared the Windsors would consort with Third Reich sympathisers Daily Mail
Teen Scientist Receives Glowing Review of Science Project about Glowing Seaweed Firedoglake (JGordon)
Get The Test – Another Colonoscopy Song! YouTube (Chuck L)
Science Compared Every Diet, and the Winner Is Real Food Atlantic (Lambert). My only quibble is I think they misrepresent Paleo and confuse it with Atkins. Paleo is no processed foods, and no grains, and meats should be grass fed rather than grain fed.
Google and the flu: how big data will help us make gigantic mistakes Guardian
News of 'ping' injects hope into search for Flight 370 Washington Post
Australia's House Prices 'Flashing Red', Debt to Income at Record Level Michael Shedlock
Maria Miller's £1m profit on taxpayer-funded home Telegraph. Richard Smith: "Note the Leveson reference. Looks like the Telegraph likes its revenge cold."
Financial Conduct Authority: A gift to the City Financial Times. Richard Smith: "So much capture and spin going on here that it's dizzying."
Tony Blair 'knew all about CIA secret kidnap programmes Telegraph
'Too many voters' in Afghan election Guardian
Ukraine
The US-Russia Ukrainian deal Asia Times

Ukraine, a Fascist Coup? CounterPunch
Big Brother is Watching You Watch
Germany opens NSA spy probe amid calls to deliver Snowden to testify RT. The US would go batshit if an ally let Snowden into their borders and refused to extradite him on behalf of the US. This would be a huge poke in the eye. I doubt Snowden would risk it.

Berlin powerless to challenge US drone operations at Ramstein air base DW

Mass Surveillance by Eavesdropping on Web Cookies Bruce Schneier
U.S.CONGRESS ONCE AGAIN MOVES TO EXTEND 'TAX EXTENDERS' Dave Dayen, Aljazeera (Richard Smith)
The Monster on the Hill CounterPunch
Democrats Hate Big Money in Politics (Wink, Wink) Bloomberg
So What If Democrats Lose the Senate? CounterPunch
Coates, Chait and the Iraq war understanding of gratitude Dan Fejes. Trust me, you need to read this.
Under Revised Quake Estimates, Dozens of Nuclear Reactors Face Costly Safety Analyses New York Times
More HFT
On Lewis and HFT Bruce Krasting

No one really knows if HFT is good or bad Noah Smith
Banks' disclosure and financial stability VoxEU
EL-ERIAN: Here's Why Jeremy Stein's Departure From The Federal Reserve Matters Business Insider
Occupy Sandy and the Future of Socialism Truthout
Soaring Housing Costs Driving Educated People From Big Cities WSJ Economics
Graduate Students on Strike Jacobin
Hopkins Hospital Workers Speak Out against "Poverty Wages" Real News Network
Is college worth it? Economist
Antidote du jour
: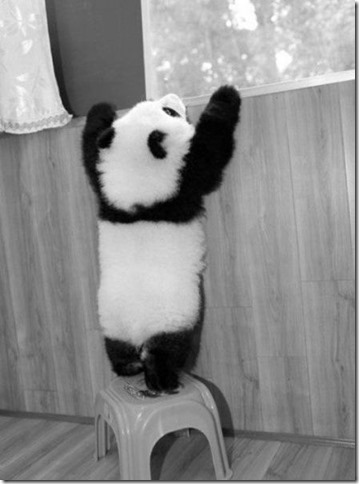 See yesterday's Links and Antidote du Jour here