Officials capture one-ton crocodile that ate 4 people New York Post (furzy mouse)
New origin seen for Earth's tectonic plates Nature
Shouting at naughty children makes their behaviour WORSE (but scientists still don't know exactly why) Daily Mail
Liechtenstein Banker Shot Dead in Reported Investment Feud Bloomberg
Cost of alleged bank wrongdoing exceeds bad-loan provisions FT
Dark markets may be more harmful than high-frequency trading Reuters
Pre-paid Cards Enter the Credit Market, Thwarting the Primary Impetus for Using the Cards Credit Slips
Mortgage Loan Originations Lowest on Record  Mish's Global Economic Trend Analysis
All the Presidents' Bankers: Nomi Prins on the Secret History of Washington-Wall Street Collusion Democracy Now
Rob Cox: Crazy valuations not only sign of bubble Reuters
As Demand Improves, Time to Focus More on Supply IMFdirect
This couple built their own tiny home for $10,000 Yahoo Finance
Long-Term Unemployment and Older Workers Conversable Economist
I Looked Up The Fastest-Growing Jobs In America, And Boy Was It Depressing Business Insider
The safety net catches the middle class more than the poor WaPo
BASIC INCOME AND A ROOM OF ONE'S OWN Pieria
A New Idea on Bank Capital Liberty Street Economics
Five Reasons Not To Raise Venture Capital Model View Culture
Rich people rule! WaPo (MS)
ObamaCare
Revealed: Rahm Emanuel's top donor bought stock in Marriott just before it was awarded huge Chicago contract Pando Daily
Hillary Clinton says she's 'thinking' about 2016 White House run Reuters
John Roberts Introduces a New Favorite Tactic This Term: Sleights-of-Hand Analogies Angry Bear. And see here.
How politics makes us stupid Ezra Klein, Vox. "A political movement that fools itself into crafting national policy based on bad evidence is a political movement that will, sooner or later, face a reckoning at the polls."
Big Brother Is Watching You Watch
L.P.D.: LIBERTARIAN POLICE DEPARTMENT The New Yorker. Cf. Philip K. Dick's Ubik.

Mother who rammed car into White House was shot five times in the BACK: Family demand cops be charged as autopsy reveals how she was gunned down with child in back seat Daily Mail 
A giant art installation targets predator drone operators #NotABugSplat. We should do the same thing in this country as a pre-emptive strike.
When banksters recruit trolls! the unbalanced evolution of homo sapiens
Critical crypto bug exposes Yahoo Mail, other passwords Russian roulette-style Ars Technica. Even after patches released.
The decline of the mobile web Chris Dixon
Ephemeral Apps Schneier on Security
Stanford Eclipses Harvard as Applicants Eye Innovation Focus Bloomberg. When did "innovation" become a thing? One suspects when there stopped being any. Bill Gates used to talk about innovation at Microsoft all the time, which was obviously ridiculous.
Ukraine
U.S. defense chief gets earful as China visit exposes tensions Reuters
UN envoy: Rohingya persecution 'could amount to crimes against humanity' Asian Correspondent
WSJ Editor Gerard Baker: 'Journalism Is Not a Dying Business' Der Spiegel
USDA estimates that 31% of the food supply is lost and uneaten U.S. Food Policy
Cars Become Biggest Driver of Greenhouse-Gas Increases Bloomberg
The Tower of David – Venezuela's "vertical slum" Reuters. Gibson's "The Bridge" in RL, except in a skyscraper.
The Hare Psychopathy Checklist Jesse's Cafe Americain. Handy checklist for the fridge!
Antidote du jour: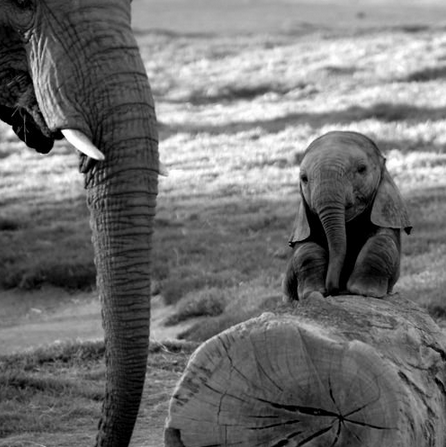 See yesterday's Links and Antidote du Jour here