I hope readers in New York will be able to join us at an informal gathering next Friday, April 25, from 5 PM to 8 PM. The venue is Sláinte, which bills itself as a modern Irish pub. That means it has a big selection of craft beers, good wines by the glass, and better food than the usual bar fare.
The NYC meetup is at 304 Bowery, between Bleecker and Houston, so the nearby train stops are the B, D, F and M at Houston and the 6 at Bleecker, or the F at Second Avenue.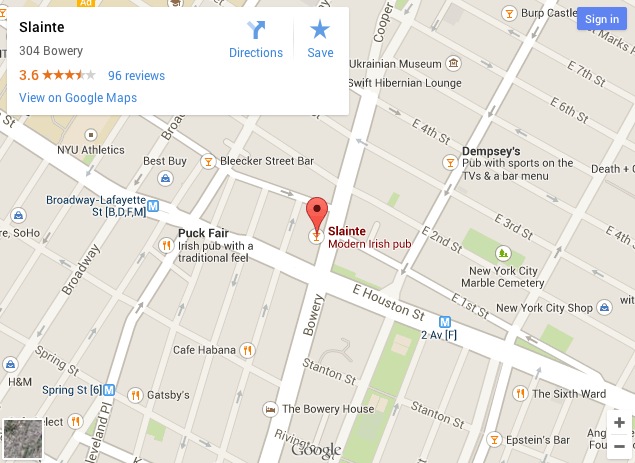 Looking forward to seeing you next Friday!