World's Prettiest Tarantula Takes Best in Show 2014 Natural Geographic. A Richard Smith find.
Do biologists really need dead animals? Article inflames debate. Christian Science Monitor
5 food additives more disgusting than 'pink slime' MarketWatch
Apple in Gigantic marketing cock up TechEye (EM)
Did the internet prevent all invention from moving to one place? VoxEU
China cannot follow America's route to world leadership Financial Times
U.S. Gains in a Spat With China Over Tariffs New York Times
Thai coup leader tightens grip Asia Times
Is troubled Thailand tumbling into civil war? Aljazeera
European Parliament Elections: Our choice between Euro-loyalists, Euro-sceptics & Euro-critics Yanis Varoufakis
Suddenly The EU's Break-Up Has Moved From A Possibility To A Near-Certainty Forbes (Bob H)
Iran Offers Data on Detonators, Atomic Agency Says New York Times
Ukraine
Big Brother is Watching You Watch
Peter Watts on the Harms of Surveillance Bruce Schneier

FBI withdraws national security letter following Microsoft challenge ars technica (Chuck L)

Government Treating Peaceful Left Activists Like Terrorists–Again American Prospect
US 'must force-feed Gitmo inmate' Guardian
Single Payer Advocates: How Do We Defeat Health Care for Profit? Truthout
Elon Musk says he lost a multi-billion-dollar contract when SpaceX didn't hire a public official Quartz (Chuck L)
FACING THE TRUTH: THE CASE FOR REPARATIONS Bill Moyers with Ta-Nehisi Coates.
Oregon's GMO Sellout Rebekah Wilce, Firedoglake (jo6pak)
Hillary Clinton's Speaking Circuit Payday: $5 Million (and Counting) Economic Policy Journal (rich)
Geithner Pants on Fire
Macho Bullshit and Bailouts Matt Stoller

Geithner's Stress Test Failure Barry Ritholtz, Bloomberg
New Home Sales "Better, Not Strong", and Regionally Very Uneven: US +6.7%, Midwest +47.4%, Northeast -26.7% Michael Shedlock
Class Warfare
Poor Americans Direct 40% of Their Spending to Housing Expenses Wall Street Journal

New technology: who wins, who loses? Pieria. On a different sort of class line.

Dispute Arises Over Number of Mortgage Denials to Blacks New York Times

Dear Graduates: Don't Follow Your Dreams (A Commencement Speech For the Mediocre) Alternet. Personally, I have long thought that the corporate exhortations for passion of the non-romatic kind in the workplace is merely a way to tell potential hires that they need to be so dedicated that they will convince themselves that submitting to abuse is a proof that they have what it takes to succeed.
The myth of the omnipotent central bank Frances Coppola
The threat facing online comments Financial Times. Hah, FT Alphaville struggles with comment moderation too, and they have way more staff than we do!
Antidote du jour (Lance N):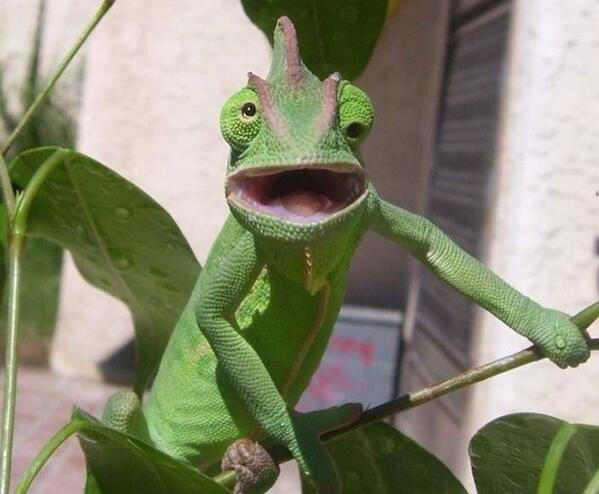 See yesterday's Links and Antidote du Jour here.