A Lyrical Witness to a Nation Riven by Race New York Times. Maya Angelou is dead.
Spectacular fin whale breach a rare sight GrindTV (OIFVet)
In the UK You Can Now Only Buy Heirloom Seeds if You Are Part of a Private Members Club Organic Prepper (David P)
World's largest peat bog discovered in Congo BBC. Lance N: "It's as big as England! That's a lot of Scotch."
High Risks, Few Rewards for Mexico with Monsanto's Maize Triple Crisis
Obese or Overweight People Top 2.1 Billion Worldwide Bloomberg. EM:
Idiotic "meaningful statistic" des Tages:

"More than half of the world's 671 million obese people live in the U.S., China, India, Russia, Brazil, Mexico, Egypt, Germany, Pakistan and Indonesia."
…which total to almost exactly 4 Bln, or … (breathless pause; wait for it) … 56%, also more than half – of the estimated current global population of 7.17 Bln. Ergo, a giant nothingburger of a statistical blurb.

OTOH, the "exceptional" U.S. being home to 13% of the world's obese – 3x the average per capita rate – is highly significant. But following that with "…followed by China and India, which together represent 15 percent" as the article does is again inane, because China and India taken together are home to 36% of the world's people; thus their collective per-capita obesity rate is much lower than average, and drastically lower than that of the U.S.
The End Is A.I.: The Singularity Is Sci-Fi's Faith-Based Initiative Popular Science
Lookout launches 'theftie' to help catch phone thieves Financial Times
Paper money is unfit for a world of high crime and low inflation Financial Times. Notice his first reason is to create negative interest rates. This is exactly what Izabella Kaminska predicted, that Bitcoin would legitimate digital currencies, which central banks have wanted to introduce but were reluctant to due to public suspicion as to their motives. So the anti-central banking crowd is handing central banks a huge prize. And of course Rogoff focuses on petty crime, as opposed to the crimes that persist, like money-laundering and tax evasion, with bank compliance. Iran's money laundering was not done via depositing $100 bills at Standard Chartered, for instance.
Google Releases Employee Data, Illustrating Tech's Diversity Challenge New York Times. "Tech's diversity challenge"? How about "Google's hiring bias"? Remember how professional orchestras in Germany were almost entirely male until the union forced blind auditions, and the number of women went to 50/50 almost immediately? Oh, and the previous line had been the women weren't as good. And as EM points out: "94% white and asian – If you're black or hispanic, well the company contracted for janitorial services is hiring…"
Japanese Ice Wall To Help Prevent Spread Of Radiation OilPrice
China urges local governments to quicken spending to support economy Reuters
Europe has an even bigger crisis on its hands than British a exit Ambrose Evans-Pritchard, Telegraph
EU elections: The European malaise BBC
The German Court does Europe a favour Bruegel
As Goes Greece, So Goes Europe? New York Times
Discontent in the Saudi royal family Washington Post
Iran-Based Cyberspies Targeted U.S. Official, Report Alleges Wall Street Journal
Ukraine
Ukraine says hundreds of armed militants have crossed border Ukraine says hundreds of armed militants have crossed border McClatchy (furzy mouse)

Russia's Economy May Have Avoided The Worst Fallout From Ukraine Business Insider

Ukraine: The Antidote to Europe's Fascists? Timothy Snyder, New York Review of Books. Snyder has now crossed the line from being a propagandist to being certifiable.
Big Brother is Watching You Watch
Opinion: Obama lacking candor DW
Intelligence Committee Doesn't Care If Targets Are Even IDENTIFIED Before They Are ASSASSINATED George Washington
VA IG finds 'systemic' problems Politico
American jails have become the new mental asylums – and you're paying the bill Guardian
Sandra Fluke Tears Off Limbaugh's Label in California Campaign; 'She Really Upends the Race' Bloomberg (furzy mouse)
Concentrated Markets Take Big Toll on Economy New York Times. Decades of weak anti-trust enforcement will do that.
Verizon FiOS Gets Benefits Of Being A Public Utility Without The Regulations Consumerist
SEC exams find bad behavior at variety of firms, not just 'fringe' shops Chris Witoswky, Reuters
N.J. Investment Council Reviewing General Catalyst Deal Bloomberg. Previously reported by David Sirota at Pando.
Wells Fargo settles remaining 'robo-signing' mortgage litigation Los Angeles Times (Lisa Epstein). A screaming bargain.
Book Review: Jennifer Taub's Other People's Houses (Highly Recommended) Adam Levitin (Credit Slips)
Fink Says Leveraged ETFs May 'Blow Up' Industry Bloomberg (furzy mouse)
Goldman's Cohn Says Inactive Trading Environment Is Abnormal Bloomberg (furzy mouse). And bad for profits! Banks hoist on their QE petard!
FT v. Piketty
Follow up on problems in 'Capital in the 21st Century' Chris Giles, Financial Times

More on Piketty Jim Hamilton, Econbrowser

Thomas Piketty: Capitalism in Its Current Form Undermines Democracy Truthout
Class Warfare
Cut-Throat Capitalism: Welcome To the Gig Economy Alternet

College Is a Poor Solution to Income Inequality Slate

The robots are coming for your job MacroBusiness. Fortunately, they don't want mine.

Dear patient readers,

We hope you are not confused by our continuing to place our private equity document releases first in Recent Items. They'll stay there today. We have given you 7 rather than the usual 5 Recent Items so as to not interfere with your normal navigation.

Pay Inequality Is Massive… Among America's CEOs Business Insider

Patriotic Millionaires (furzy mouse). In case you haven't seen it.

How corporate jets fly under shareholder radar Bethany McLean, Reuters
Can a nation save? MacroBusiness
Antidote du jour (Lance N):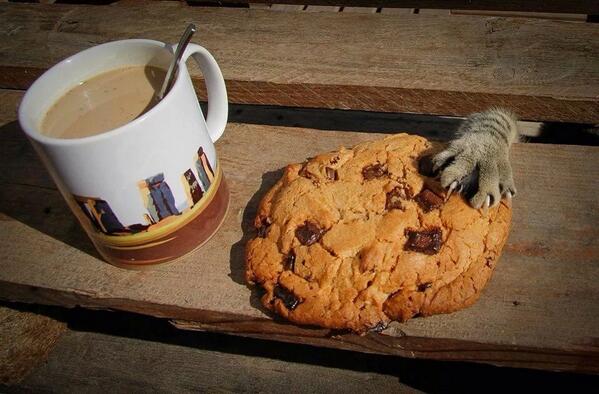 See yesterday's Links and Antidote du Jour here.