'Game of Thrones' scenario seen in Neandertal ancestors PhysOrg
East Africa's elegant antelope on the verge of bowing out Christian Science Monitor
Doctors Aren't Sure How To Stop Africa's Deadliest Ebola Outbreak NPR (Deontos)
We Truly Have No Idea If Online Ads Work Business Insider (David L).
I Was a Digital Best Seller! New York Times
Online publishers still aren't usually liable for user-generated content Columbia Journalism Review
What Green Revolution? Coal Use Highest In 44 Years OilPrice
A pride that still dare not speak its name in business Gillian Tett, Financial Times.
Fiji slams "selfish" Australia for letting it sink MacroBusiness :-(
China Property Failures Seen as $33 Billion in Trusts Due Bloomberg
The European single currency system spirals further out of control Philip Pilkington, Aljazeera
These Guys Faked a Wedding to Smuggle Syrian Refugees and Filmed It Vice (Swedish Lex)
What Will Argentina Do With Its Vultures? Matt Levine, Bloomberg
Iraq
Big Brother is Watching You Watch
How Secret Partners Expand NSA's Surveillance Dragnet Intercept

Partial Disclosure New York Review of Books
Obamacare Launch
Most Obamacare enrollees like coverage but not cost, poll suggests Christian Science Monitor

3,137-County Analysis: Obamacare Increased 2014 Individual-Market Premiums By Average Of 49% Forbes

​Millions paying less than $100 per month for Obamacare CBS. No mention of the deductibles.
Regulatory Scrutiny Transforms Washington's Political-Intelligence Business Wall Street Journal
New York State Wants To Hear From You About Comcast-Time Warner Merger Consumerist
Quelle Surprise, Wisconsin Governor Scott Walker Accused ??? Angry Bear
Housing Falters as Forecasters See U.S. Sales Dropping Bloomberg
How to Lose a Billion Dollars in Hedge Funds Barry Ritholtz
Federal Reserve
The perils of returning a central bank balance sheet to 'normal' Financial Times. Scary.

Thoughts on Robert Skidelsky's Manifesto for the Reform of the Anglo-Saxon Economics Curriculum Brad DeLong, Washington Center for Equitable Growth (gordon). Important despite verbose title. Reminds readers of the ten conditions for neoclassical economics to operate.
Class Warfare
The Highest-Paid CEOs Are The Worst Performers, New Study Says Forbes (Alex E)

Inequality in the long run Thomas Piketty, Emmanuel Saez, Science
The open source revolution is coming and it will conquer the 1% – ex CIA spy Guardian (HW). Today's must read.
Antidote du jour. Scott D: Arnold is a 22 lb cat we rescued 7 years ago from the city pound on the day he was to be put down. Best dog I ever owned.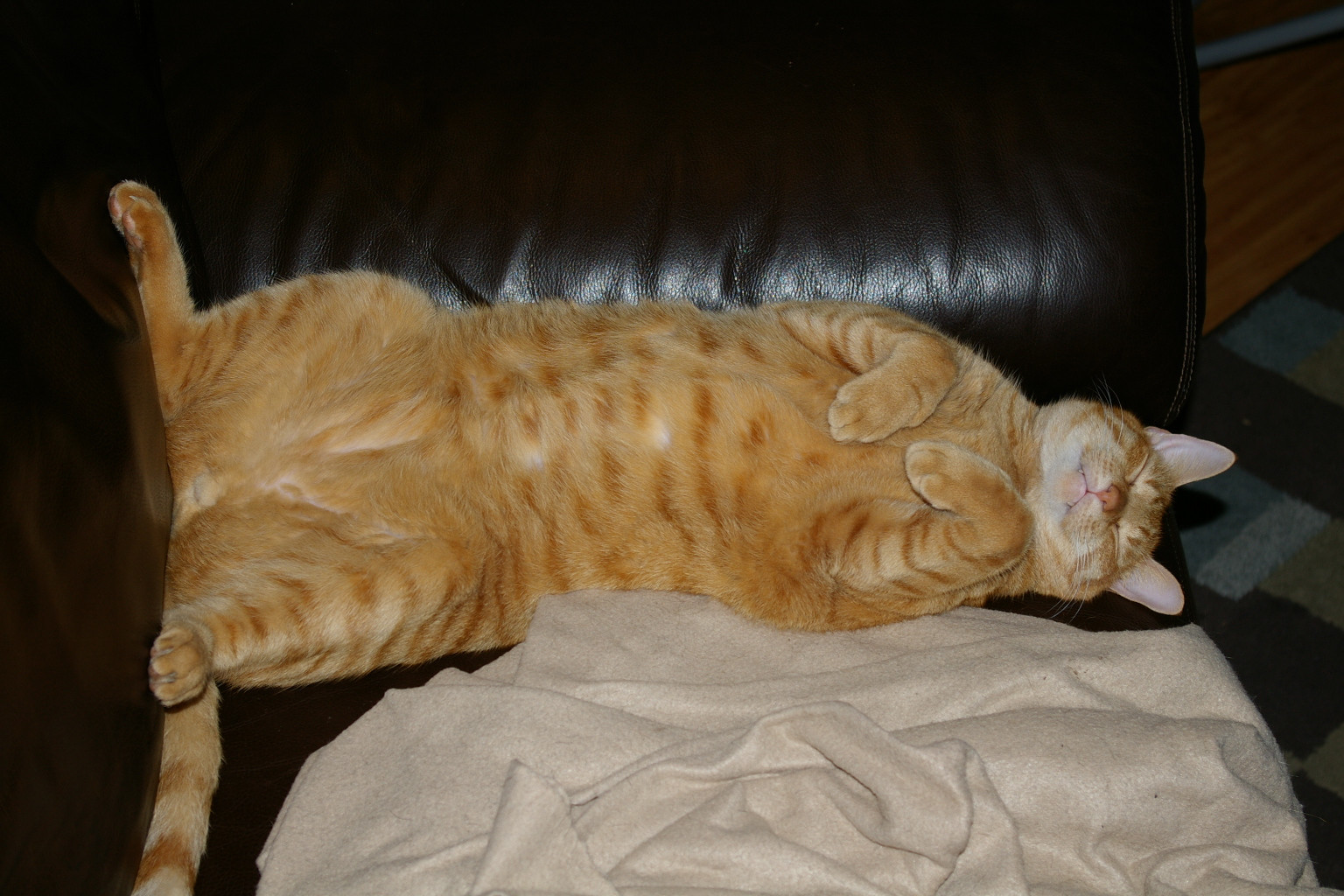 And a bonus video:
See yesterday's Links and Antidote du Jour here.