Some readers said they were having trouble reading NC on mobile devices. Kristin increased the point size of the font for phones and tablets. Let us know if that helped.
Maître d' to Benioff: No lunch for you Network World (Maxwell)
One in 10 deaths among working-age adults in U.S. due to excessive drinking, report finds ScienceDaily (Chuck L)
German minister eyes possibility of breaking up Google PhysOrg. Let's see if the MSM takes ANY notice of this….
DOGE IN DANGER: The Cutest Digital Currency In The World Is In A State Of Crisis
Largest US law firm unamused with parody blog, threatens trademark suit ars technica
China Flirts With Water Scarcity Disaster American Interest
Final day of Hong Kong 'referendum' BBC
The UK Is Low On Sperm Gawker
Ukraine
Iraq
Iraq 'receives first Russian jets BBC

A Reignited War Drives Iraqis Out in Huge Numbers New York Times

Syria: Obama Prolongs The Conflict Moon of Alabama
Big Brother is Watch You Watch
"Counter-Revolution of 1776": Was U.S. Independence War a Conservative Revolt in Favor of Slavery? Democracy Now (Chuck L)
Obama to seek $2 billion to stem surge of Central American immigrants Los Angeles Times
USPS loses millions subsidizing shipments of food, goods to Alaska Washington Post
Tax cuts in Kansas have cost the state money — and job creation's been terrible Washington Post (Pat)
Tea party leader Mark Mayfield suicide: A sign of politics 'beyond the pale'? Christian Science Monitor
Failed challenger alleges U.S. Rep. Frank Lucas is dead TulsaWorld
The C.E.O. Is My Friend. So Back Off. Gretchen Morgenson, New York Times. Wow, this is not a pretty finding.
Proportion of 6x and higher LBO leverage hits 64%, a record Walter Kurtz
Baby Boomers Aren't (Yet) WSJ Economics
Housing Improving but Rental Crisis Looms Mortgage News Daily (GFR)
Here Are the 43,634 Properties in Detroit That Were on the Brink of Foreclosure This Year New York Times (GFR)
Whistleblower Michael Winston (Countrywide/BOA) jury decision to be honored. The case and decision has been illegally thrown out by appellate judge Consumer Debt Association via Change.org. An interesting avenue to apply pressure re a pretty appalling decision. Please sign.
What Americans Think of the Poor American Prospect
Inequality Begins at Birth Jeff Madrick, New York Review of Books
Paupers and Richlings London Review of Books. Today's must read: "The book is more exciting considered as a failure than as a triumph."
Antidote du jour: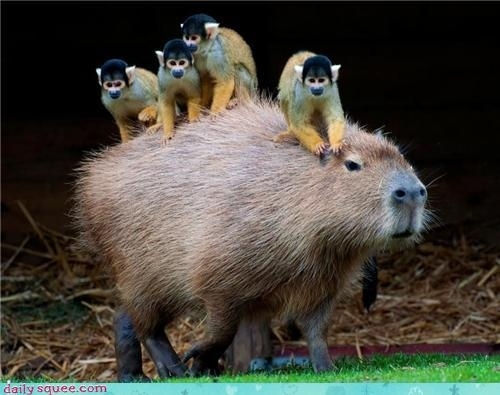 See yesterday's Links and Antidote du Jour here.