Game of Thrones writer George RR Martin offers to 'kill off' one of his fans for $20,000 Daily Mail. If that's what it takes to finish the damn thing…
World War II Skeletons Washed From Graves by Rising Seas Bloomberg
Sperm-Inspired Robots Controlled by Magnetic Fields Scientific Computing (optimader)
Billionaire Johnson heir gets brief jail term in sex assault case Journal-Sentinel. "Brief" like a misdemeanor, not a felony.
Barclays Fine Spurs U.K. Scrutiny of Derivatives Conflict Bloomberg. Richard Smith comments: "FCA will never get to the bottom of this. Any structured product is pretty likely to have a barrier option embedded in it, and there have been an awful lot of structured products. They were Bob Diamond's Big Idea."
Pope sacks whole board of Vatican bank watchdog The Tablet (savedbyirony)
REVEALED: Gates Foundation financed PBS education programming which promoted Microsoft's interests Pando Daily
Corporate gnomes become kings of the cash mountain Gillian Tett, FT
New VA secretary plans more 'purchased care' to relieve backlogs  Bloomberg
Uber Gets an Uber-Valuation Online WSJ. Yves: Deep pockets for the trial lawyers.
Airbnb testing group dinners for strangers Reuters. Can libertarians regulate for salmonella with "likes" and online reviews?
The Case Against Sharing Susie Cagle, Medium
Crypto-currencies go mainstream with new Facebook tipping apps Pando Daily
World's most delayed software released after 54 years of development Guardian
Big Brother Is Watching You Watch
Vodafone reveals how governments around the world intercept calls and messages Independent (CL)

Mark Warner Lays Out How USA Freedumber Will Put the NSA in Your Smartphone empty wheel

Cops In Texas Seize Millions By 'Policing for Profit' Forbes
Historic Federal Decision Finds West Virginia Mountaintop Removal Coal Mining Companies Guilty of Damaging Streams EcoWatch
IEA Says the Party's Over Post-Carbon Institute
Ukraine
Spain's Game of Thrones Foreign Policy
Thailand's Déjà-Coup The Diplomat and Come on, get happy Economist
India state minister on rape: 'Sometimes it's right, sometimes it's wrong' Guardian
What Are the Brazil World Cup Protests All About? Boston Globe
Qatar World Cup corruption, worker deaths a criminal combination CBS Sports
Class Warfare
Americans fared better after Great Depression than today Al Jazeera America
How the Recession Reshaped the Economy, in 255 Charts Times
The Biggest Policy Mistake of the Great Recession David Dayen, Fiscal Times. Review of Mian and Sufi's House of Debt. Fun fact: "During the Panic of 1819, when falling commodity prices squeezed indebted farmers, state governments immediately put a moratorium on foreclosures, and Congress easily passed a debt-forgiveness law for farmers who had credit with the federal government."
Summers: Helping Homeowners Would Have Hurt Banks David Dayen. Summers reviews Mian and Sufi.
Educating Brad DeLong Econbrowser. On Piketty.
The Scariest Chart Ever Is Dead Joe Weisenthal, Business Insider
No, the Jobs Market Isn't Back to Normal Bloomberg. Employment-to-population ratio.
What Happens When the Economy Baffles Economists? Bloomberg
Polanyi's substantive theory of a decent society Understanding Society
If the Left Had a Tea Party… Politico
Do Liberals Believe in Liberalism Anymore? Matt Stoller. "The identity politics of the Democratic Party has been utterly inverted, turned into mechanism to crush unionism and economic justice." Simple answers to simple questions: No. 
Bet the Slow Horse Against Chrome: David Papadopoulos Bloomberg
Antidote du jour: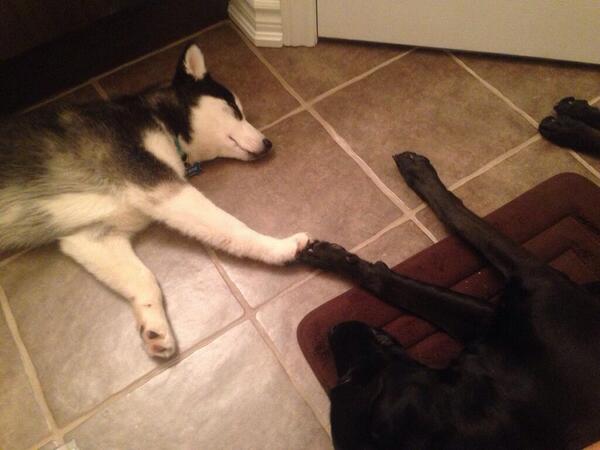 See yesterday's Links and Antidote du Jour here.