Fresh Legs Stamp Out a Coronation Times (and California Chrome gashes foot during Belmont Stakes USA Today).
Bees declared extinct 30 years ago take to UK skies again – thanks to farmers The Conversation
Rocks Made of Plastic Found on Hawaiian Beach Science. "Plastiglomerate" (study).
Sleep's memory role discovered BBC
How fund managers spend your money FT
S&P and ABN Amro suffer Australian legal defeat BBC. EM: "Will this prove to be the tip of the legal iceberg or just a localized 'too little, too late one-off' judgment?" Kidding, right?
Infrastructure Sticker Shock: Financing Costs More than Construction George Washington's Blog
April 911 call: 'Crazy emergency' on I-495 bridge Delaware News Journal. Must listen.
University Presidents Are Laughing All the Way to the Bank While the People Who Work for Them Are on Food Stamps History News Network
California lawmakers propose incentives for Tesla battery factory Reuters (EM)
The Case for Banning Laptops in the Classroom The New Yorker
How Bill Gates pulled off the swift Common Core revolution WaPo
In Some States, Emissions Cuts Defy Skeptics Times. "Cuts" already achieved in some parts of the country.
Lack of Funding is the Real VA Scandal PNHP
Why Does U.S. Cell Phone Service Stink? Barry Ritholtz, Bloomberg
Big Brother Is Watching You
Apple to make 3-5 million smartwatches monthly, sales begin October: report Reuters
Genius deal? Apple's staff paid less than Coles' checkout workers Sidney Morning Herald
The high-tech world of old-world watches Economist
Ukraine
Ukraine: Poroshenko's Hope For "Western" Help Is Deluded Moon of Alabama

Russia-Ukraine Peace Talks to Start Bloomberg

Troubling Secessionist Models for Ukraine Council on Foreign Relations
Britain's Great Unraveling Foreign Policy
Why Is France Building Warships For Russia? Vice
Spain's Musical Thrones: A Desperate Move by a Desperate Regime Raging Bullshit
Interview with UN Peace Envoy Brahimi: 'Syria Will Become Another Somalia' Der Spiegel
Baghdad car bombs kill 60; militants storm Ramadi university Reuters
Some Thais Frown on Military's Happiness Blitz Online WSJ
Out of step with the junta Bangkok Post
Class Warfare
Parasites in Eden NYRB. Cartoonist Jesse Jacobs' parable for our times.
Ever Wished That Calvin and Hobbes Creator Bill Watterson Would Return to the Comics Page? Well, He Just Did Pearls Before Swine
How Boys Teach Each Other to Be Boys The Atlantic
Goodbye Normal Genes Jacob Bacharach
The Biology of Risk Times
Hitler's Monumental Miscalculation NYRB
Ten threats to Americans Lori Wallach, Le Monde Diplomatique
Should we fight the system or be the change? Waging Nonviolence
Antidote du jour: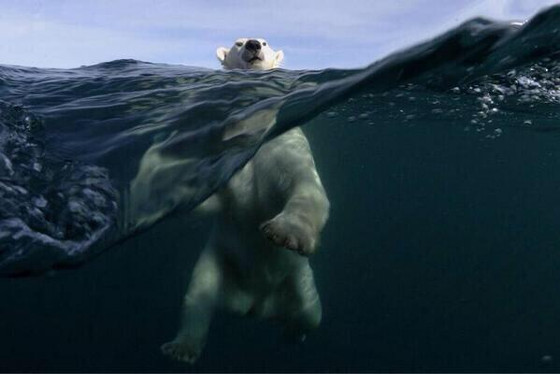 See yesterday's Links and Antidote du Jour here.